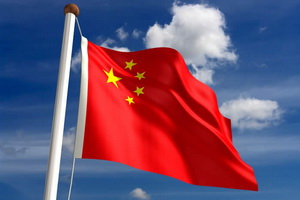 China's sales of domestically made vehicles surged 25 percent in February from a year earlier, as customers took advantage of a major tax cut for small cars, the official Xinhua News Agency reported Tuesday, citing industry figures.
In keeping with my mantra of only reporting positive automotive news, I am writing about China's increased sales of domestic vehicles. I must admit, it's getting harder and harder to find these kinds of upbeat stories. But, I refuse to get sucked into all of the gloom and doom out there right now. Every day, it's all about factories closing, carmakers hovering near the edge of bankruptcy and massive layoffs. I believe it all feeds on itself. Having an upbeat attitude and putting a positive spin on it is my personal solution.
What can we learn from China's recent success? For one, we can start by giving potential new car buyers in this country more incentive to buy, like Hyundai is doing with their "Can't pay? We'll take it back" program. These are not normal times, so a "business as usual" approach will not work.

And the incentives need to be on the sale of small, eco-friendly cars, not gas guzzlers. It wasn't too long ago that we gave buyers of Hummers tax incentives, which is no doubt part of the reason we're in this mess now.
Here are the figures. Read them and weep, U.S of A:
February's sales totaled 827,600 units, up 12 percent from the 735,000 sold in January, Xinhua said, citing figures from the China Association of Automobile Manufacturers.
Production in February totaled 807,900 units, up about 23 percent from the year before, it said. "Passenger autos with engines under 1.6 liters accounted for 70 percent of the passenger vehicle market, so the bounce of small-engine cars played a critical role in the revival," the report cited Zhu Yiping, the group's assistant secretary general, as saying.
China is the world's second biggest auto market, though sales declined in recent months after several years of torrid growth. The country's monthly auto sales overtook the U.S. in January for the first time, as U.S. sales plunged. Authorities have implemented tax cuts and subsidies for small-car purchases to lure car buyers back into showrooms.
Portions of this posting courtesy of Associated Press
Related posts: