What would video games be without cars? Most likely they would be "car-less." But what would be the greatest video game cars of all time? Don't think it's about time that someone out there on the InterWeb would decide to compile a list of these computer-generated-gaming vehicles? Well, thank bloody goodness for Jalopnik (who incidently is "obsessed with the cult of cars") to compile a list of their fav joystick operated four-wheel-obsessions:
5.) Infernus (Grand Theft Auto Series)
This is the vehicle game amongst vehicle games. In fact stealing autos in a grand-sort-of-fashion is in the game's fricken title. There're many models of the Infernus to choose from in the GTA series. Be it, GTA III Vector-based Infernus or GTA IV's Murcielago, nothing excels more than reving up and then have some high-flying, high-speed antics off a ramp.
4.) The Blue Racer (F-Zero)
The Blue Racer is a flippin' car without wheels! That marvel of technology alone smacks it right on the list. It's the car that brought video game driving into the future.
3.) Hornet (Daytona USA)
Hats off to SEGA for bringing us a detailed racing simulator in a NASCAR-esque world of stock car racing. Get behind the wheel of the Hornet and make bad-assed racing history.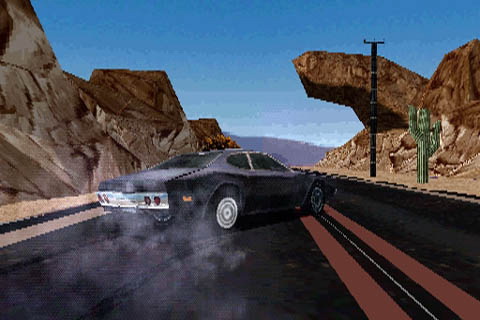 2.) Buick Skylark (Driver: You Are The Wheelman)
Before there was a fully 3D Grand Theft Auto there was Driver: You Are The Wheelman was what driving was like in the world of video games before there was a 3D Grand Theft Auto. And what better vehicle for infiltrating the world of organized crime than a badass, inconspicuious Buick Skylark, with smoking rear tires and cantankerous V8 engine.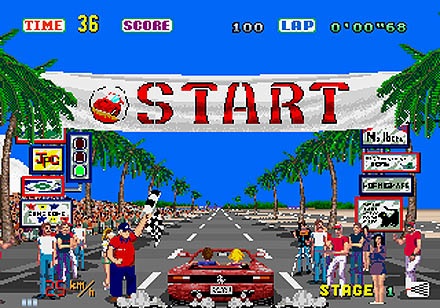 1.) Ferrari Testarossa (Outrun)
Behind the wheel of the Ferrari Testarossa was one of the first arcade games to put the player right in the middle of the action in a driver-simulated scenario. Not to mention that the car was an open-top beauty with a hot blond passenger.
Related posts: