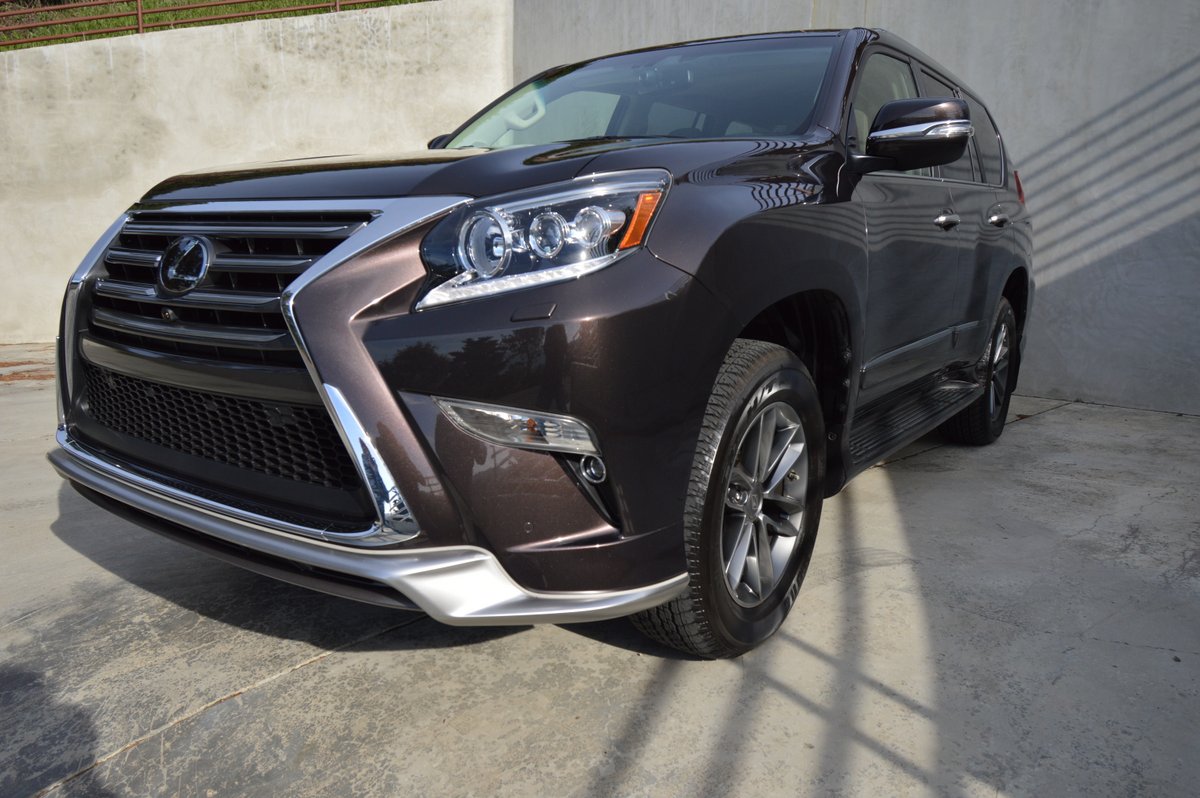 Hypes: Consummate Off Roader with Great On Road Manners
Gripes: Desirable Packages Boost Base Price of $63,230 to $75,072
Back in 1987, I landed the opportunity to road test Toyota's first generation 4Runner. This flash of marketing brilliance married a pick-up truck chassis with a camper shell which enclosed the bed. The truck/RV combo was arranged to allow inside mobility from stem to stern. That first 4Runner literally served as the forerunner of today's SUV tidal wave. On top of its practical interior, the first 4Runner boasted 4 wheel drive designed specifically for serious off road use. To top it all off, it exhibited revolutionary styling that was both butch and bold. So how does this long gone scenario relate to the Lexus GX460? Simple, really, because the Lexus under review here is the direct descendant of that first 4Runner, updated continuously over 30 years by dozens of redesign generations.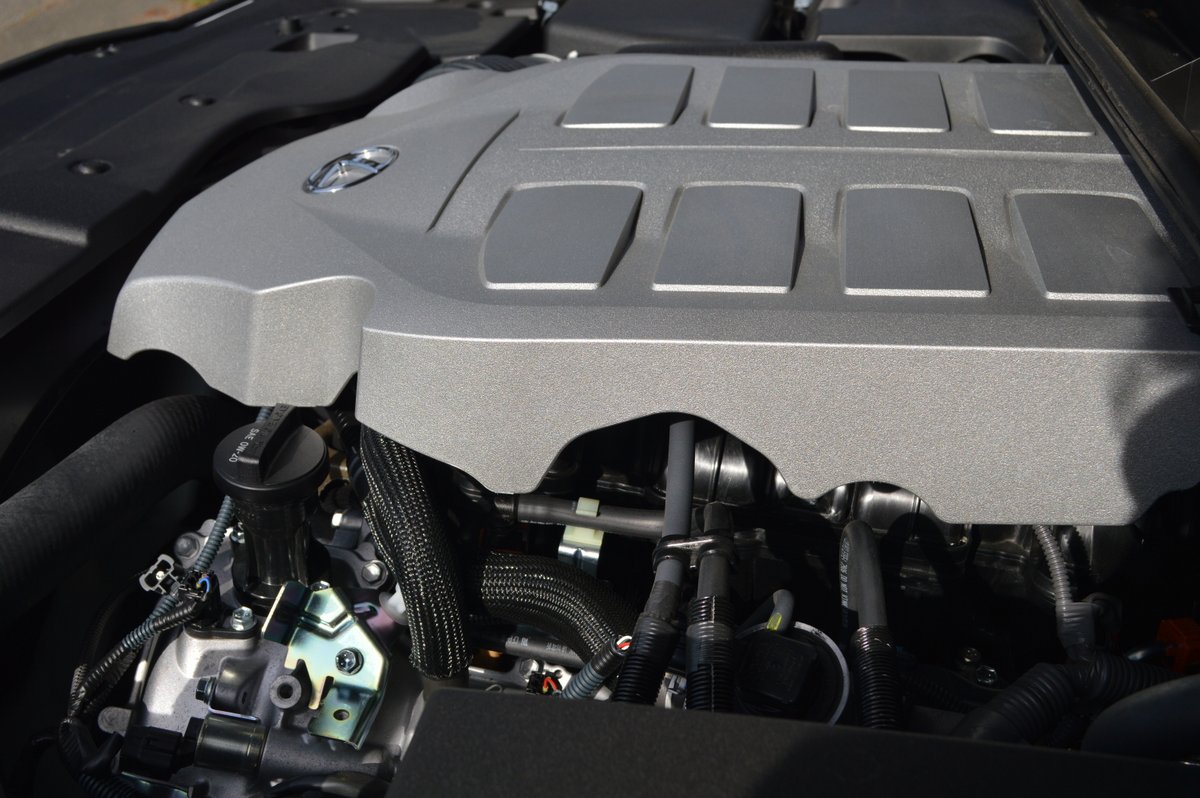 When Toyota introduced that first 4Runner, the company's Lexus division was still under construction. But over the intervening years, Lexus appropriated the 4Runner blueprint for their own up-market version of the cheaper but still-available Toyota. The latest iteration of the Lexus side of this distinguished bloodline is the 2018 GX460, which derives its designation from the 4.6 liter V8 engine which produces 301hp and 329lb.-ft. of torque. Yes, you can still buy a 4Runner from Toyota, but you will have to settle for a 270hp V6 power if you do. Given that the weight of this truck is 4,665lbs. in 4 Runner form and 5,170lbs. in GX 460 trim, I would definitely opt for the 1UR-FE V8 installed in the Lexus. In either case, you will be buying a dedicated off road vehicle: both the 4Runner and the GX share old-school body-on-frame architecture designed to take you far, far into the outback.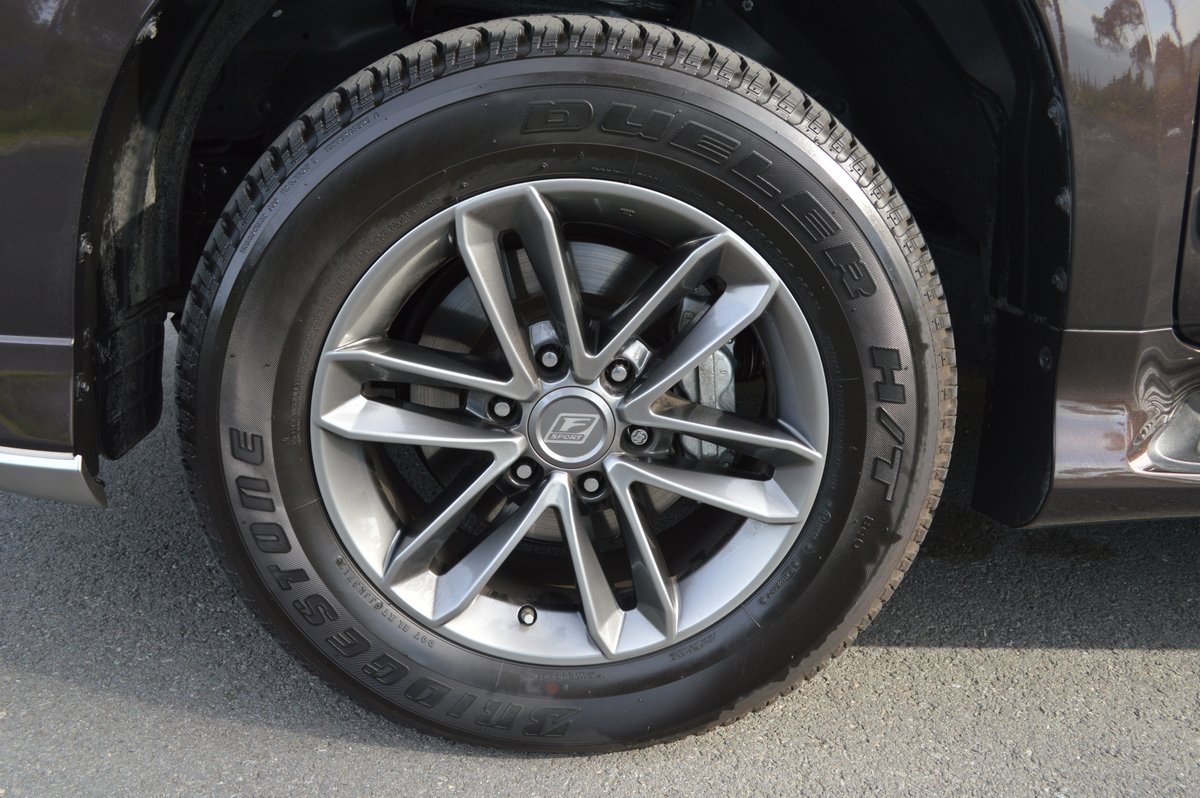 The list of mechanical attributes on this Lexus will make you want to head for Moab, Utah at the first opportunity. You can depend on Full Time 4WD (not AWD) meted out by a Torsen Limited Slip differential to get you into and out of tight spots on any trail. Adaptive Variable Suspension (AVS) clears the way over daunting obstacles, and standard Rear Air Suspension mitigates the discomfort factor from off (and on) road pothole encounters. In fact, the LX460 provides such a silky ride on pavement that its off-road pedigree demands no sacrifice in daily driving. Part of the subterfuge is due to an excellent choice of mud & snow tire: Bridgestone Dueler H/T rubber (265/65R18). The 65 series sidewall of these Bridgestones is tall enough to cushion all the impacts a shorter sidewall tire meets out on a regular basis. On our test GX, the Bridgestones were handsomely displayed on "split six-spoke alloy wheels with Gunmetal Metallic finish" an upgrade that will added $1,4999 to the bottom line. But these 18×7.5J rims were beautifully detailed, right down to their "F Sport" center cap logos.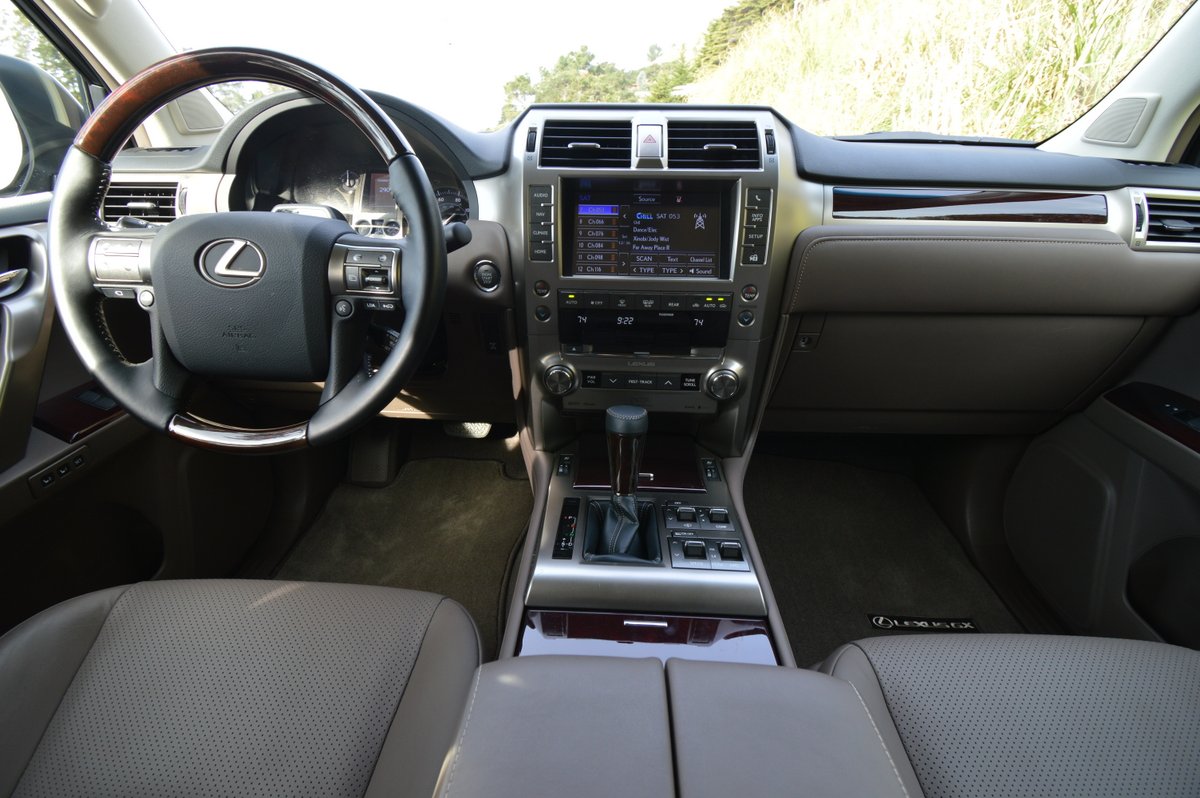 Our test GX also included $1,970 worth of dual screen rear entertainment, and $4,340 for a "Driver Support Package" that boosted the standard audio system to surround sound Mark Levinson specifications. The "Support" also implemented a bevy of safety upgrades: pre-collision system with driver attention monitor, dynamic radar cruise control, wide view front and side monitor, and lane departure alert. Of course all these advances were unheard of when the primordial 4Runner was born more than 30 years ago. An additional outlay of $1,950 fitted the test GX with a "Sport Design Package" that provides tilt and slide second row captain's chairs, plus the following exterior styling filips: front and rear bumper spoilers, chrome exhaust tip, chrome detail side mirrors, and deep red tail lights. Decorated thusly, the LX460 makes for an imposing looking beast.
However, the ferocity of the exterior styling diminishes when you step into the utterly restful and cosseting interior. Once you're inside, this off-road tiger takes on the demeanor of a plush pussy. The 10-way adjustable, semi-aniline, leather trimmed front seats are glove soft, heated and ventilated. Second row chairs are heated as well. There's even a third row pair of occasional seats that fold flat when unneeded, but pop up via power switches when erected for a passenger load of 6. With some judicious flopping here and sliding there, I was able to reconfigure the back of the cabin into a 36.5 cubic foot warehouse big enough to accommodate an unfolded bicycle. Fitted with a $654 tow hitch with ball mount, this Lexus will pull a 6,500lb. trailer. It's also equipped with Trailer Sway Control, which applies brake pressure and reduces engine torque when trailer sway is detected. On all fronts, the latest Lexus GX640, like its proud line of forebears, is nothing if not ultimately practical.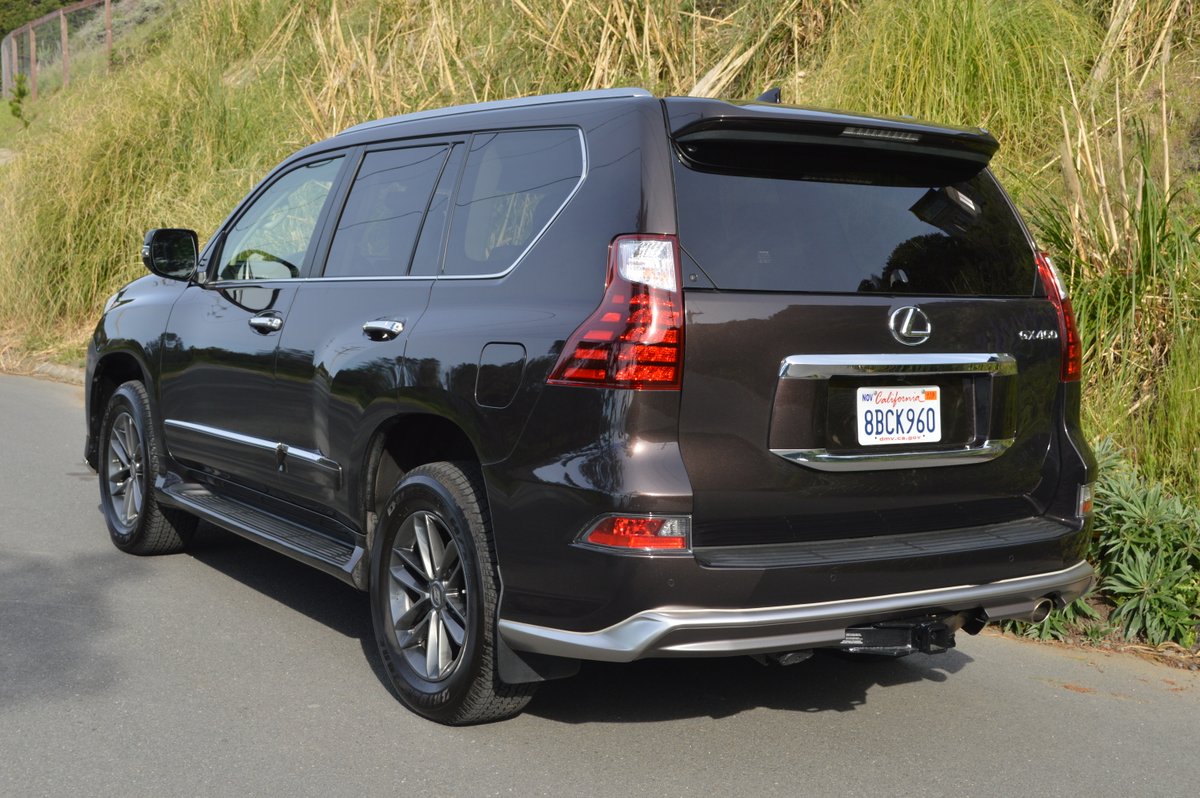 2018 Lexus GX460 Luxury
Engine: 4.6 liter V8, 32 valves, DOHC, Variable Valve Timing(VVT-i)
Horsepower: 301hp
Torque: 329lb.-ft.
Fuel Consumption: 15MPG City/18MPG Highway
Price as Tested: $75,072
Star Rating: 9.5 out of 10 Stars
Related posts: