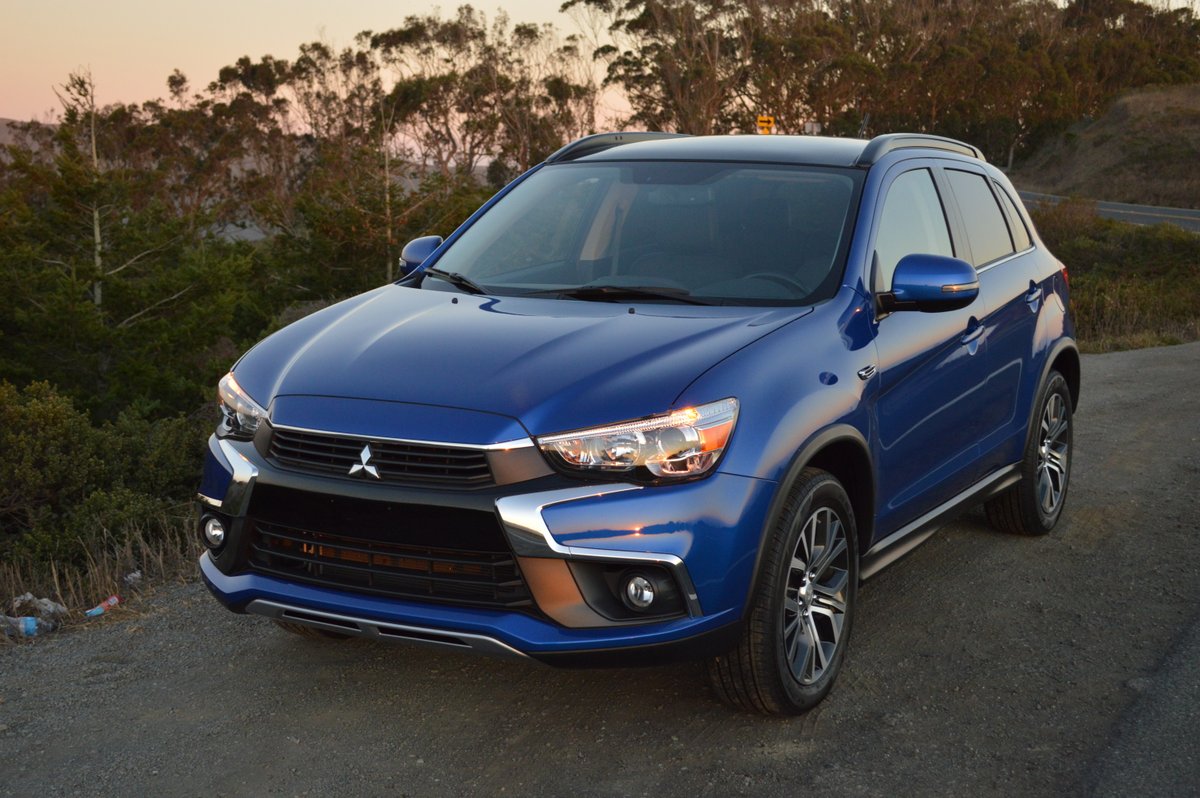 By David Colman
Hypes: Loaded with Standard Features
Gripes: Front Center Armrest Feels Cheap
Good genes and an even disposition mean just as much in the car world as they do in the human realm. In the genes department, Mitsubishi long ago mastered the art of building large displacement, vibration-free, 4 cylinder motors. Back in 1983, Mitsubishi marketed a 2.4 liter straight four that utilized a counter-rotating balance shaft to cancel vibration. So successful was the design that Porsche paid Mitsubishi royalties to borrow the layout for its 944 series engines. Today, Mitsubishi still depends on this basic architecture to offer a 2.4 liter in-line 4 making excellent power (168hp) and torque (167lb.-ft.) with no harshness at any rpm range.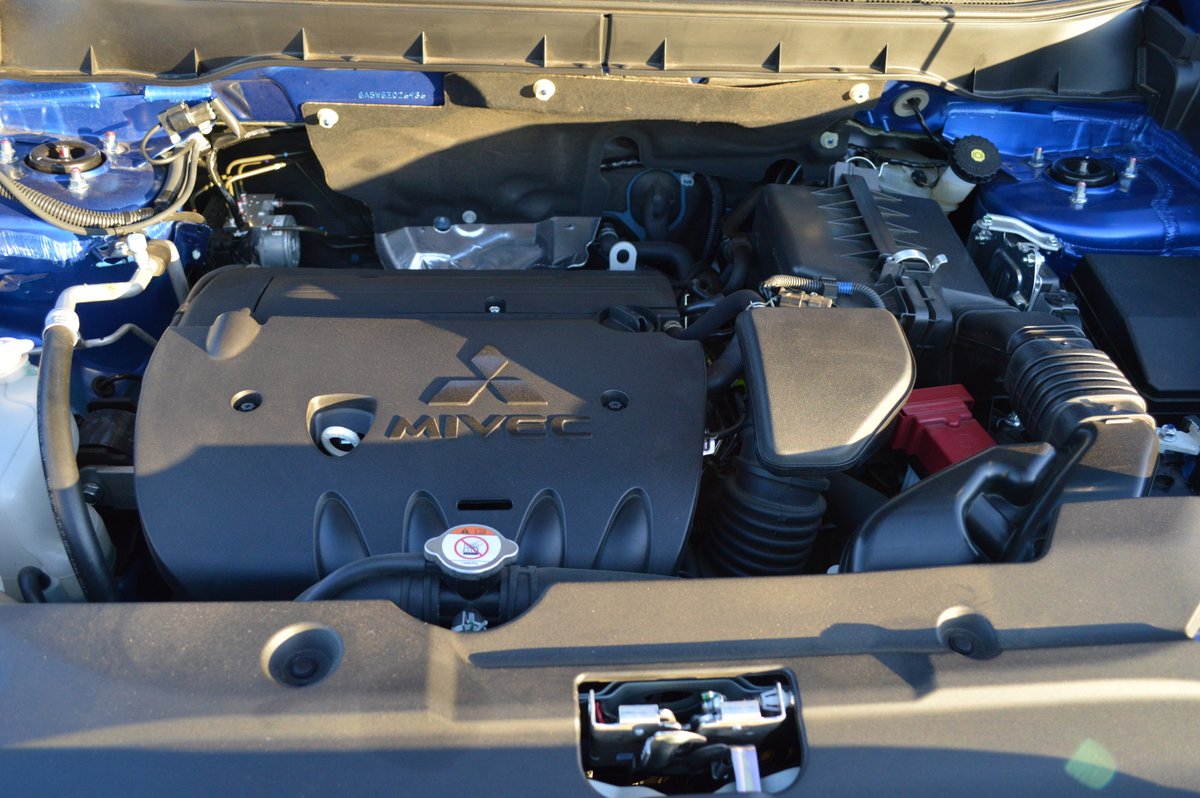 In the happy disposition department, the Outlander Sport is a crossover utility vehicle (CUV) so eager to serve you that it even bids you farewell at drive's end. When you turn it off, the LCD multi-information display flashes the chummy message "See Ya." For $25,995 (base price), the Sport is surprisingly full of such unexpected bonuses. All models come standard with 18 inch, two-tone aluminum alloy wheels. Ours were shod with Nexen Npriz RH7 tires (225/55R18) that provided competent dry weather traction without imposing a harsh ride.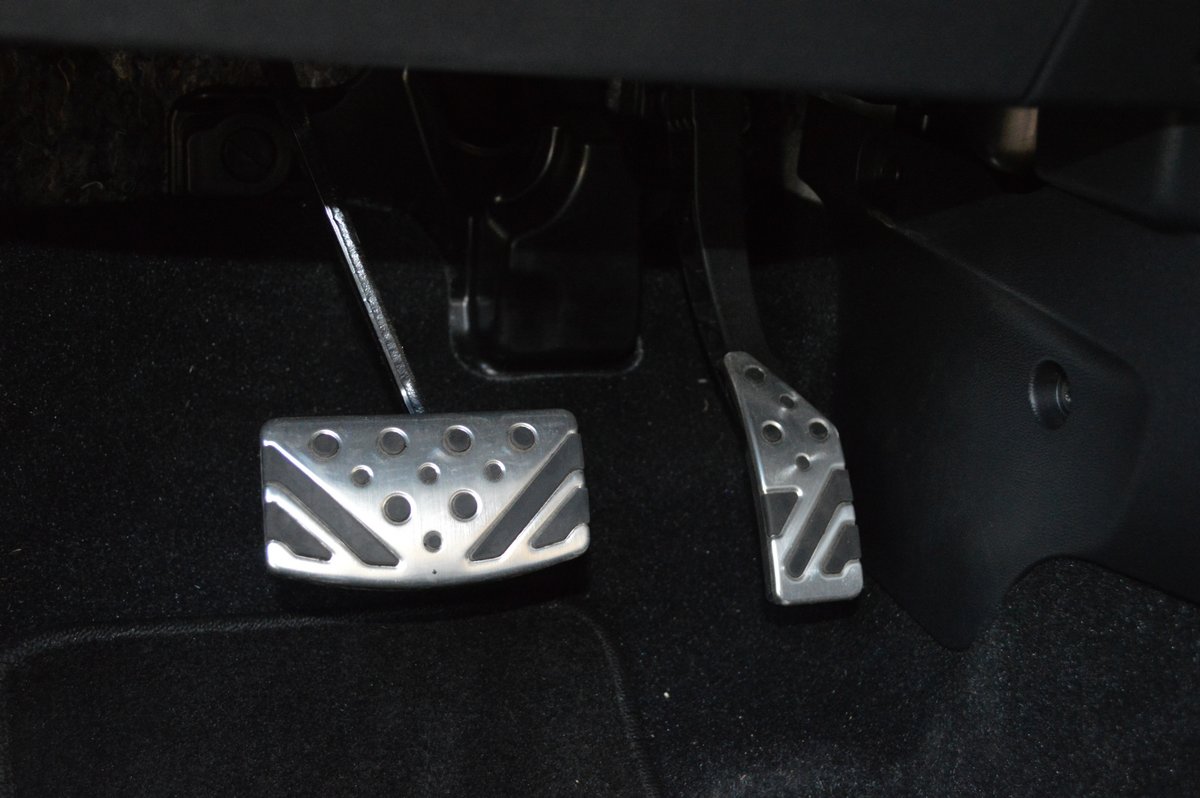 One of the first niceties you notice when climbing aboard are the ribbed aluminum pedals for brake and accelerator. These look sharp and respond well to even the slipperiest soles. Another standard convenience provided is a knockout Rockford-Fosgate sound system putting out 710 watts through 9 speakers. A subwoofer the size of a ten gallon Stetson mounts on the right wall of the hatchback, and commands a base note that will have your ears throbbing in very short order. Again, unexpected stuff from a vehicle in the price range. Perhaps the most engaging freebie on the standard inclusion list is the enormous panoramic glass roof which stretches all the way from the windshield header to the back edge of the roof. This nifty contraption which comes with mood lighting to boot, makes you feel like you're driving a convertible, even though the top doesn't actually lift off or open.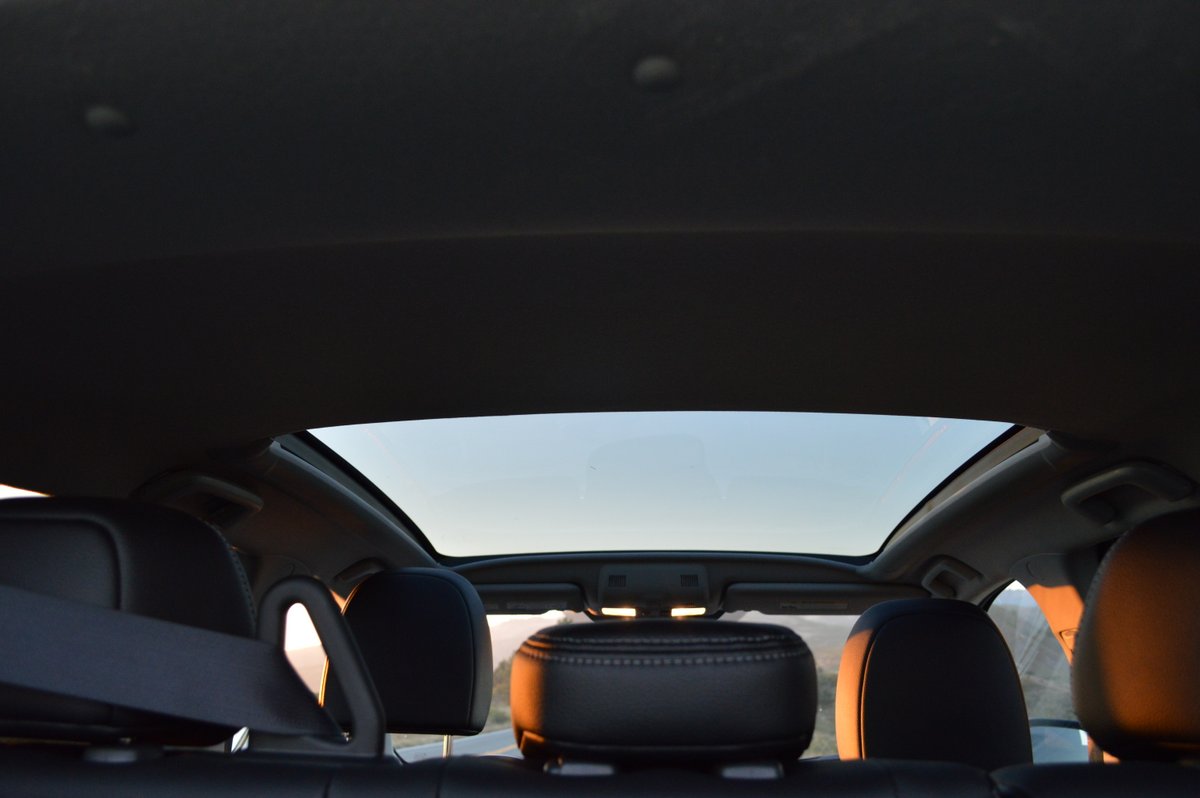 For 2016, Mitsubishi freshened the mini-CUV's exterior surfaces with a frontal look they term the "Dynamic Shield." A pair of stout looking frontal chrome rails define the edges of the grill and trail artfully into batwing light clusters. A redesigned suspension system for 2016 features new "dynamic" dampers front and rear plus new electronic power steering. These revisions endow the Sport with a raked stance which makes it look ready to spring on prey. There's a freshness to the styling that is absent in many of the Outlander's competitors. And it looks especially good in Octane Blue.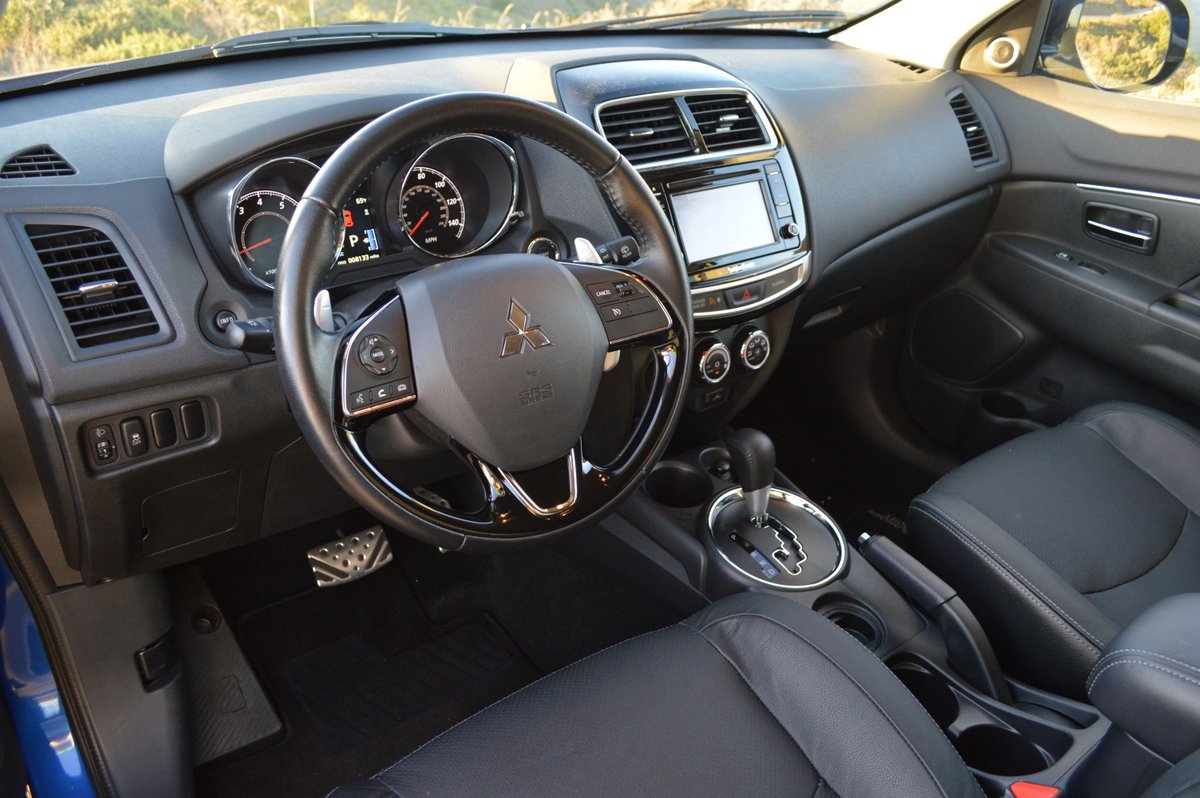 Mitsubishi has come to terms with the CVT drivetrain better than most other manufacturers. Part of the secret sauce here is provision of two enormous shift paddles located just behind the steering wheel. These easily accessed controls actually put you in charge of altering the engine's rpm range. This latitude to chose power output almost makes the Outlander Sport feel like it has a real gearbox rather than a series of infinitely variable drive belts. Coupled to the big displacement 4′s solid power, the Sport motors through freeway merges with unexpected ease. However, the elevated suspension ride height contributes to a tipsy feeling when pushing this CUV hard through tight turns.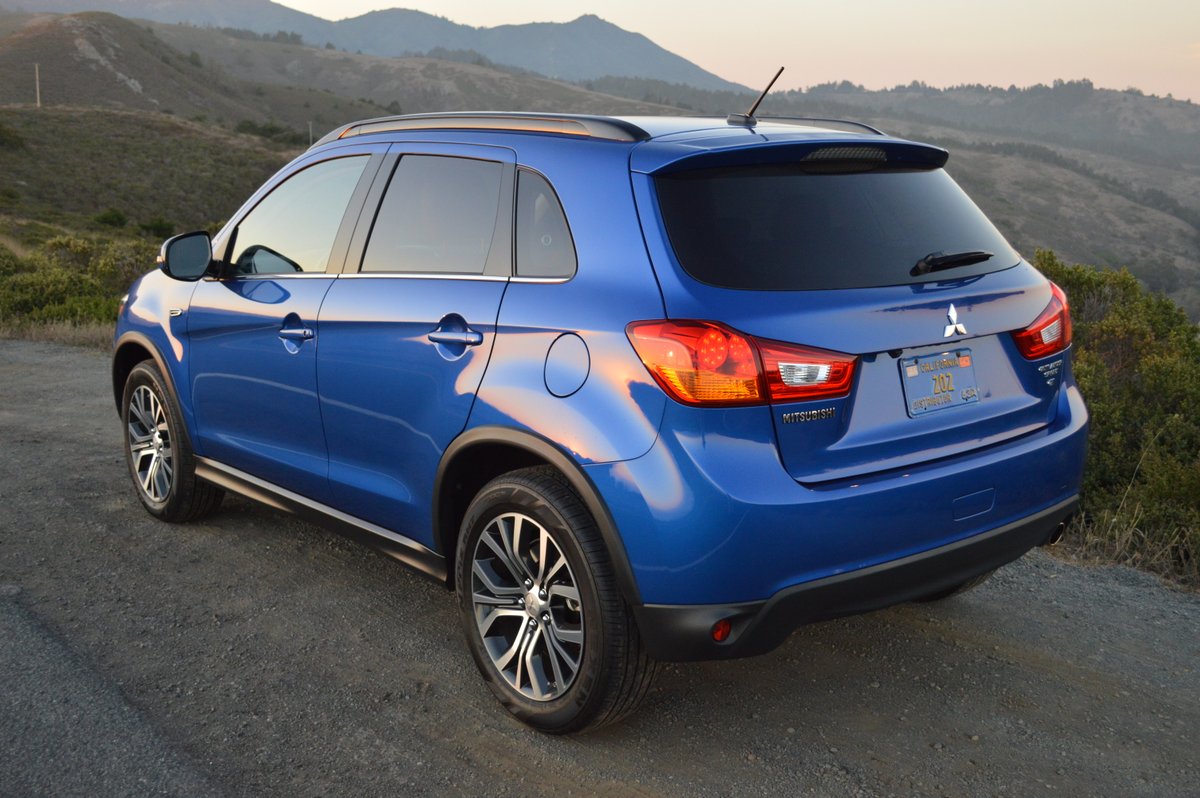 Thanks to 7 airbags, the Sport earns an overall 4 star Safety Rating from the government, with 5 stars for front and rear seat side crash protection. The model range starts out at $19,995 for the most basic ES trim level, then progresses through SE and SEL levels to the top GT version we drove. Given its many amenities, solid engineering and eager-to-please disposition, the Outlander Sport merits your close attention as an affordable do-it-all family mover.
2016 Mitsubishi Outlander Sport 2.4ST 2WD
Engine: 2.4 Liter MIVEC DOHC 16 Valve inline 4
Horsepower: 168hp
Torque: 167lb.-ft.
Fuel Consumption: 23 MPG City/28 MPG Highway
Price as Tested: $26,845
Star Rating: 9 out of 10 Stars
Related posts: