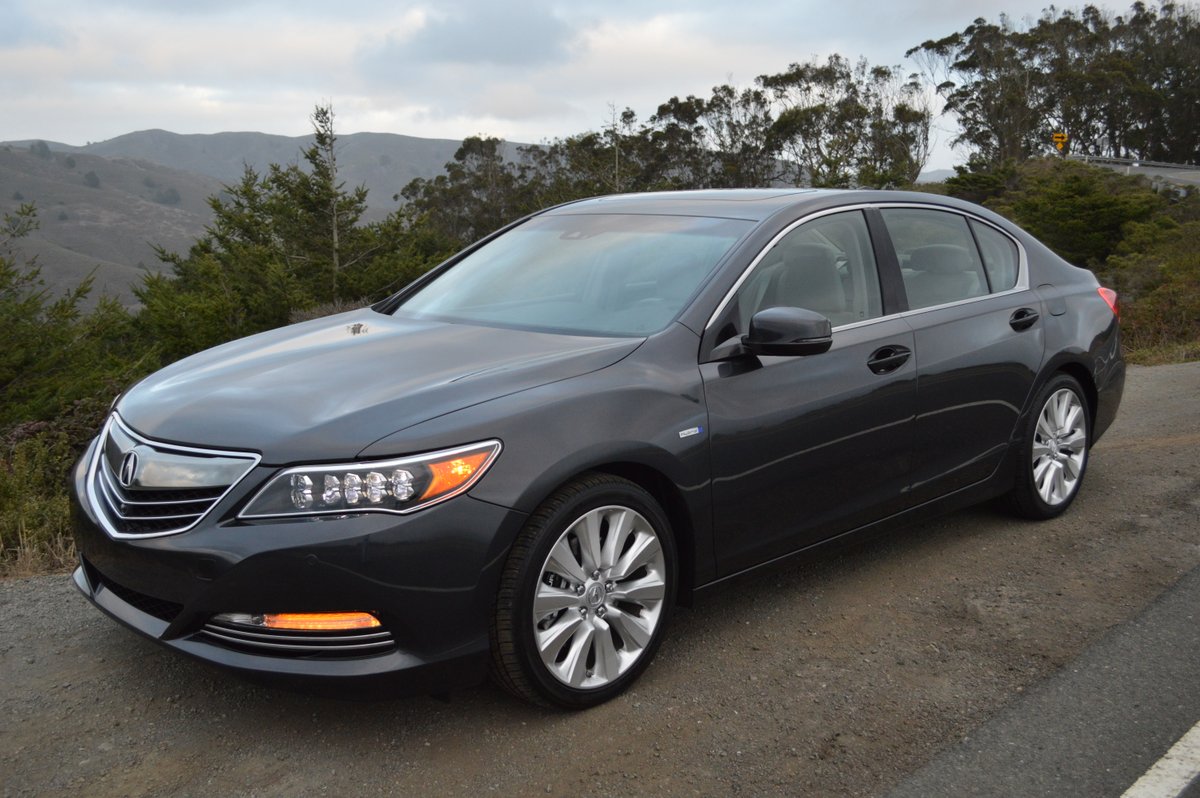 By David Colman
Hypes: Surprising Road Burner in Sport Mode
Gripes: Non-intuitive Transmission Controls
Ever since the Acura division of Honda moved away from using memorable names like Legend and Integra in favor of meaningless letter designations like RLX and TLX, the buying public has become confused about which letter designations stood for which products. Case in point: would you rather say you were driving a an Acura Legend or an RLX? I know that my father, who bought a first generation Legend coupe, would have had trouble coming to terms with the designation RLX. he had enough trouble with the name Acura, which he persisted in calling "Acoora."
All that being said, I can make the case for RLX serving as an acronym for "Relax," since this substantial 4-door sedan is quiet enough, comfortable enough, and fast enough to function as a relaxation center on wheels. By the way, those ally wheels measure 19″ x 8″ and come shod with Michelin Green X rubber (245/40R19). You can have your suspension two ways in this Acura. When you press the Start Button on the dash, the system automatically defers to a comfort setting that makes our pot-holed roads tolerable. But if you insist on dialing up improved road holding, there's a "Sport" switch located on the center console that tightens steering response, increases muffler volume, and blips the throttle on downshifts. While all these sporting affectations may seem incongruous for a two-ton heavy cruiser, the RLX – when configured for Sport – acquits itself with honor on twisty back roads. While you won't be confusing its performance with that of a 5 Series BMW, the RLX does provide an unexpected dimension of sporting performance.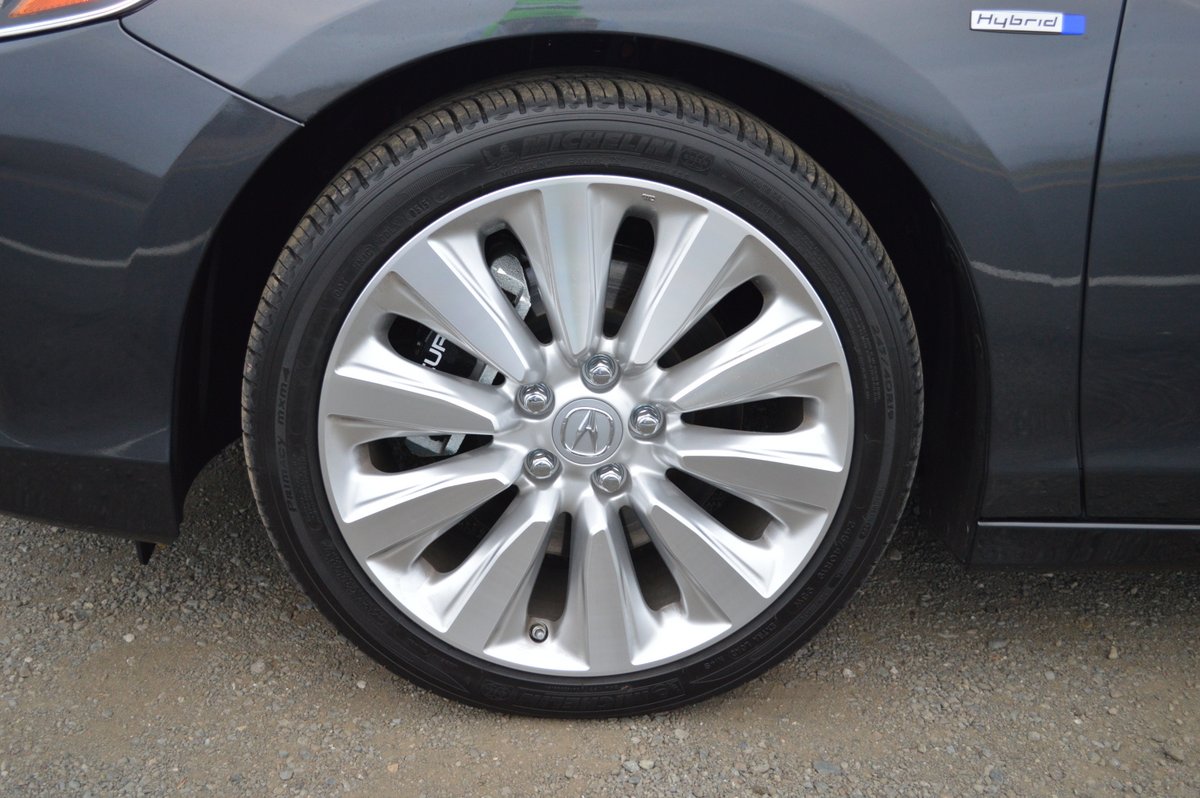 That the handling can be dialed into the performance realm is a solid positive, because the excellent Hybrid powertrain requires maximum adhesion from the all-season Michelin tires. Power and torque output are substantial: 377hp and 341lb.-ft. of torque, courtesy of one 3.5 liter SOHC V6, supplemented by no less than 3 electric motors. This compendium of motive power drives all 4 wheels, a dispersed allocation of power Acura dubs "Super Handling AWD." Indeed, the vehicle's traction is predictable and impressive. Also notable is the linear brake response. In so many Hybrids, regenerative braking diminishes brake feedback, resulting in a jerky, unpredictable pedal for deceleration. In the RLX, what Acura wordily terms "Agile Handling Assist Dynamic Brake System" gets the job done without the usual Hybrid drama.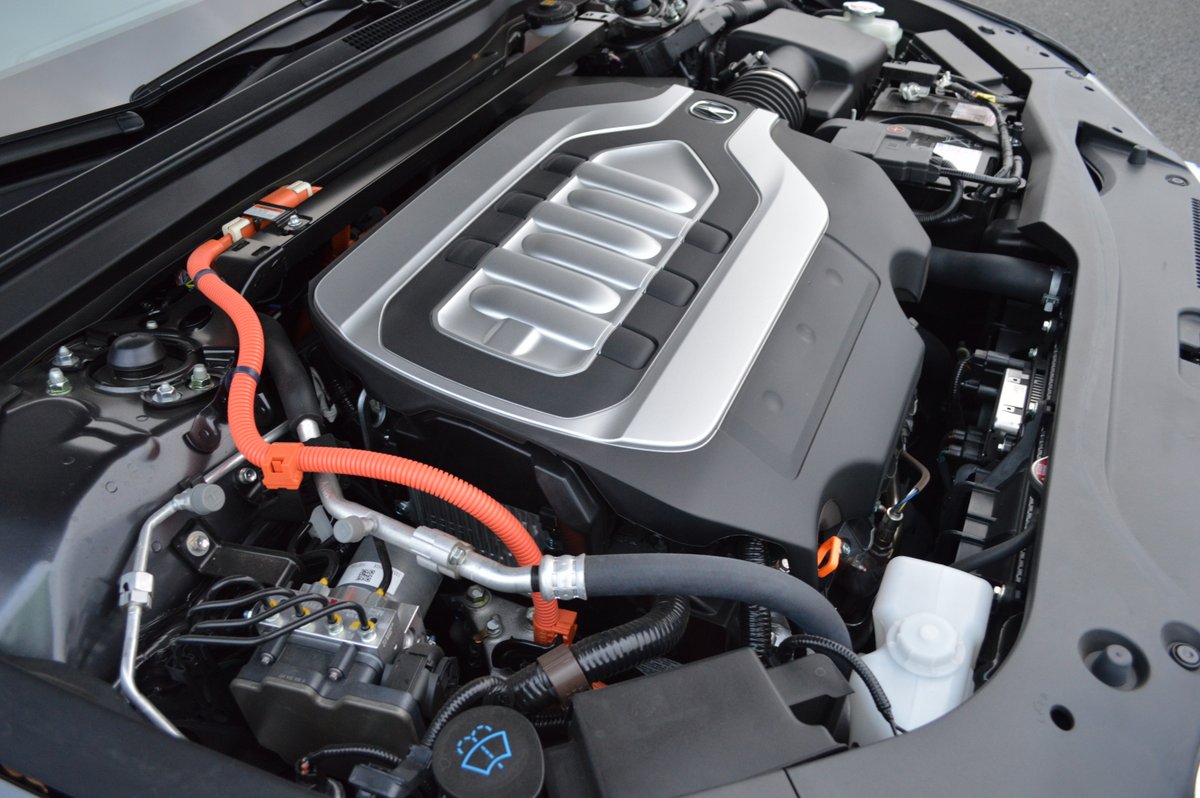 However, we did encounter a measure of drama when the big sedan refused to re-fire after a fill-up at the local Valero station. When the Start Button was depressed, a message appeared stating "Hold Keyfob Near Start Button." We repeated this maneuver to no avail. The keyfob seemed dead, so I pressed the lock button which seemed to activate the door locks. But pressing the unlock button did not unlock the doors, so there we were, locked in our RLX which still refused to start. When I opened the locked door, the theft alarm started blaring, and the remote failed to deactivate it. The Valero attendant came over and gave us a look. Our four star clown show at the pump island continued until the Start Button- for no apparent reason – did what it was supposed to do. Finally, we were off and running, alarm bugle silenced at long last. This was not a confidence inspiring episode.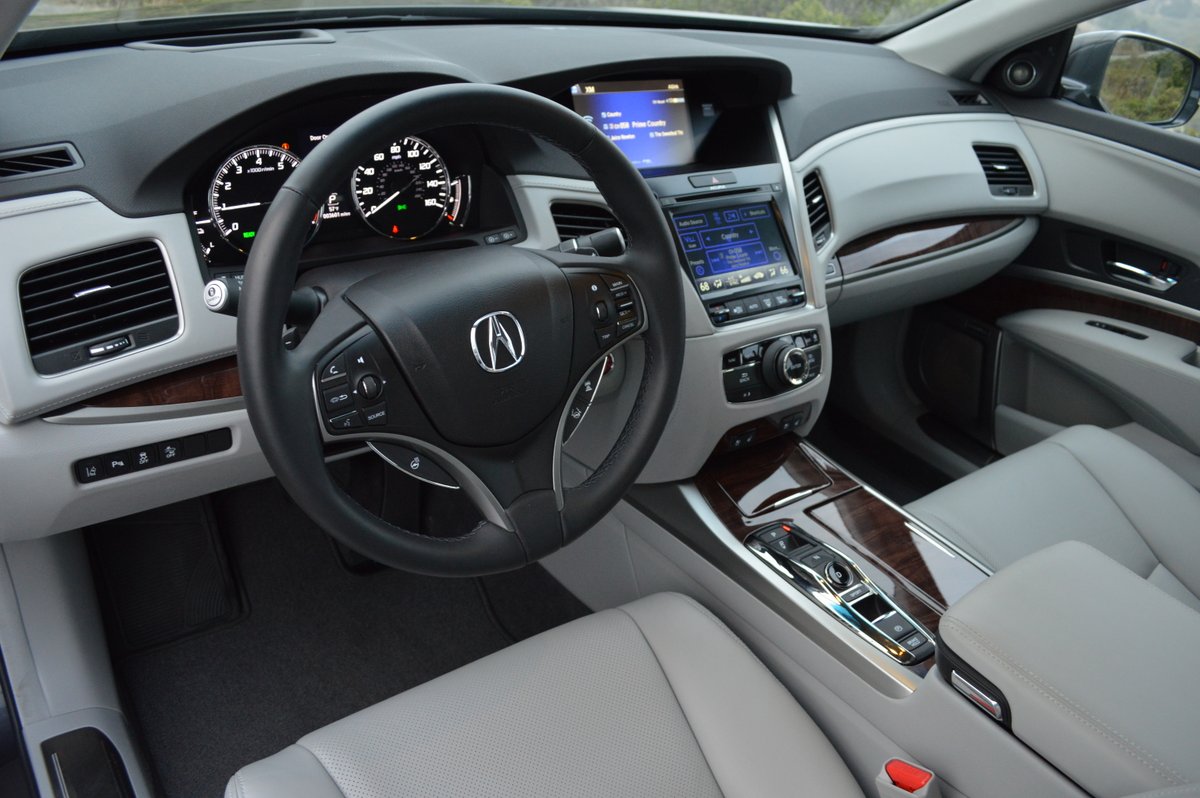 Part of the problem might stem from the RLX' overly complicated computer-dependent operation system. For example, even the simplest commands, such as fan speed, require you to press a small fan pictograph button on the display screen. This in turn brings up a fan speed screen, which then requires you to identify and press the appropriate up/down fan speed pictograph. The whole process is overly complicated and distracts you from the job of driving. Likewise, for the paddle-shift enabled 7-Speed dual clutch transmission, Acura has eliminated conventional gear shift controls in favor of a series of small buttons mounted on the console tunnel. These consist of a narrow push button for Park, a small, hidden backward slider for Reverse, and a circular Petri dish for Drive. After a solid week of driving the RLX, this system continued to defy intuition and foster annoyance.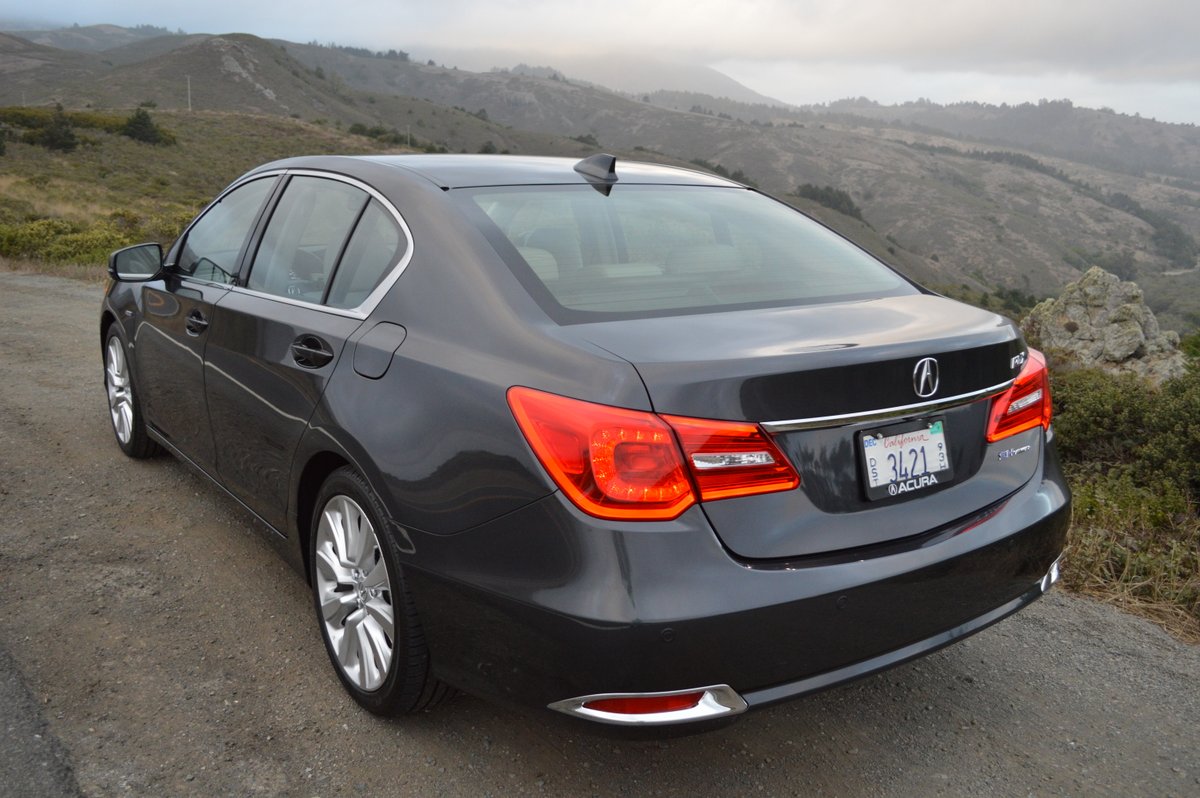 The RLX offers the best mileage for a large luxury sedan in this category. You will average a stupendous 30MPG regardless of city or freeway use. The RLX is quiet, spacious and well tailored. But unless you are a technology addict, the car/driver interface can present daunting problems that could be solved by a needed simplification of controls.
2016 Acura RLX Hybrid
Engine: 3.5 liter SOHC V^ VTEC plus 3 Electric Motors
Horsepower: 377hp
Torque: 341lb.-ft.
Fuel Consumption: 28MPG City/32MPG Highway
Price as Tested: $66,870
Star Rating: 8 out of 10 Stars
Related posts: