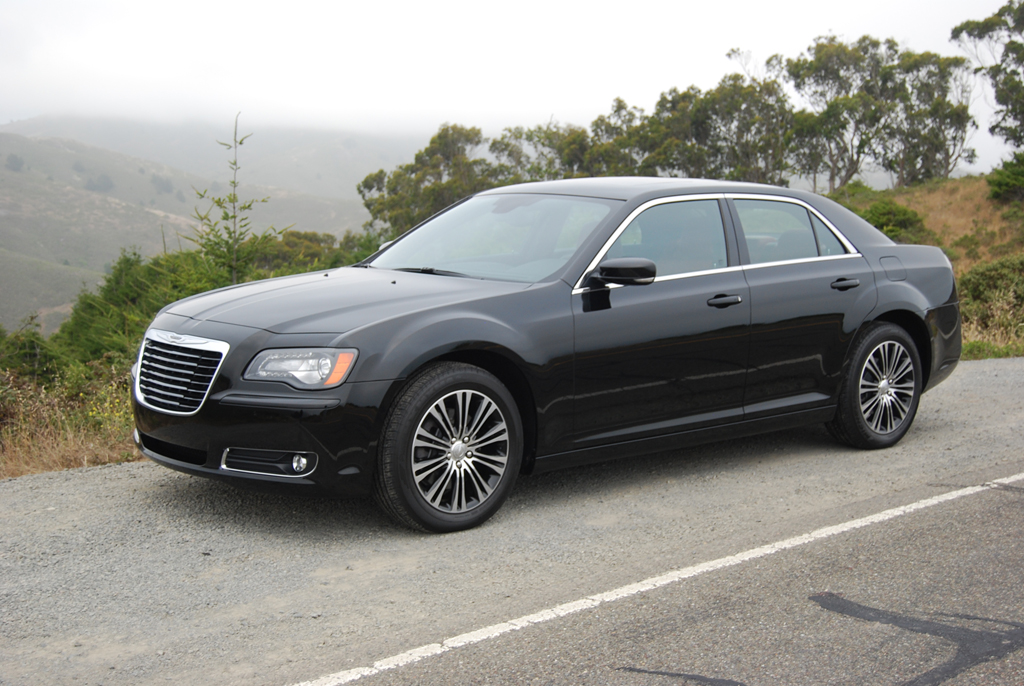 By David Colman
Hypes: AWD, "Doctor Dre" boombox, Silent 8-Speed Automatic
Gripes: Poor Detents on Stubby Console Shift Lever
A year ago, Chrysler announced a second quarter loss of 436 million dollars. This year's second quarter figures show a profit of 370 million, on track for a projected earnings of 1.5 billion dollars for 2012. What could possibly account for a quarterly turnaround of $806,000,000? Sure, you can cite the fact that last year Chrysler refinanced government bailout loans, while this year they didn't. But the real reason for the tectonic shift is product. Chrysler is building cars that consumers want to buy. And the 300S is a perfect example of that philosophy.
Start with the fact that no other domestic car builder currently offers a full-size 4-door sedan like the 300. Ford's Taurus and Chevy's Impala are mere shadows of this once abundant species. The 112 inch wheelbase of the Taurus and the 110 inch wheelbase of the Impala both fall nearly a foot short of the Chrysler's 120 inch wheelbase. So if you're looking for stretch-out space for the buck, there's simply no comparison. The 300's cabin is so large that it will easily accommodate five passengers and all their belongings. And if it's appointed with Customer Preferred Package 27G ($2,420) and the Luxury Group ($3,250), then the Canadian-built 300S will rival the finest European sedans in fit, finish and level of comfort.
From the moment you slide into the amply padded driver's seat and survey the reams of "Radar Red" leather padding the dash, transmission console and door panels, you'll feel like you just checked into your suite at the Ritz. Chrysler has done a remarkably good job of counterfeiting posh European transports like the S Class Benz and 7 Series BMW for less than half the money. The base price of the 300S is a frugal $35,820, and even loaded with the afore mentioned packages and a stellar $1,495 Dual-Pane Panorama Roof, the bottom line on this bruiser came to just $44,705. For the record, the 27G option group brings you Adaptive Bi-Xenon headlights, memory settings for the driver's seat, steering column, mirrors and radio (!), adaptive cruise control, and a bevy of cameras to monitor adjacent lane traffic, rear vision and blind spots. The Luxury Package ups the leather and contrasting stitched thread count, heats the steering wheel as well as the first and second row seats, and chills or warms the front seat cupholders. The pedal position is remotely adjustable and becomes part of your preferred memory setting. Chrysler hasn't missed a trick in personalizing the 300S. It's a level of driving comfort you won't soon forget.
But how does the 300 perform as a driving tool? Surely, something this large must be as cumbersome as a tuna boat whenever it deviates from a straight line. Fortunately, that is far from the case. The 300S features full time all-wheel-drive tied to sporting suspension that reacts with aplomb and precision every time you tackle a turn. Gigantic 235/55R19 Michelin XSE Pilot tires keep the 300S tracking like a sports sedan, with no cabin-audible tread noise. They'll last a fair period of time because their treadwear rating of 300 favors longevity.
But the real sweetness of the 300S lies under the hood, where a 3.6 liter V6 issues 292hp to a new 8-speed automatic gearbox. This combination produces more than enough surge to make passing maneuvers sweat-free, yet also yield EPA mileage (MPG) numbers of 18 City and 27 Highway. The 300S proves conclusively that a V6 powertrain is sufficient to propel a 2 ton sedan with alacrity. Combine this turbine urge with a palatial interior and you've got a sedan that trounces its domestic competitors while rivaling the best from abroad.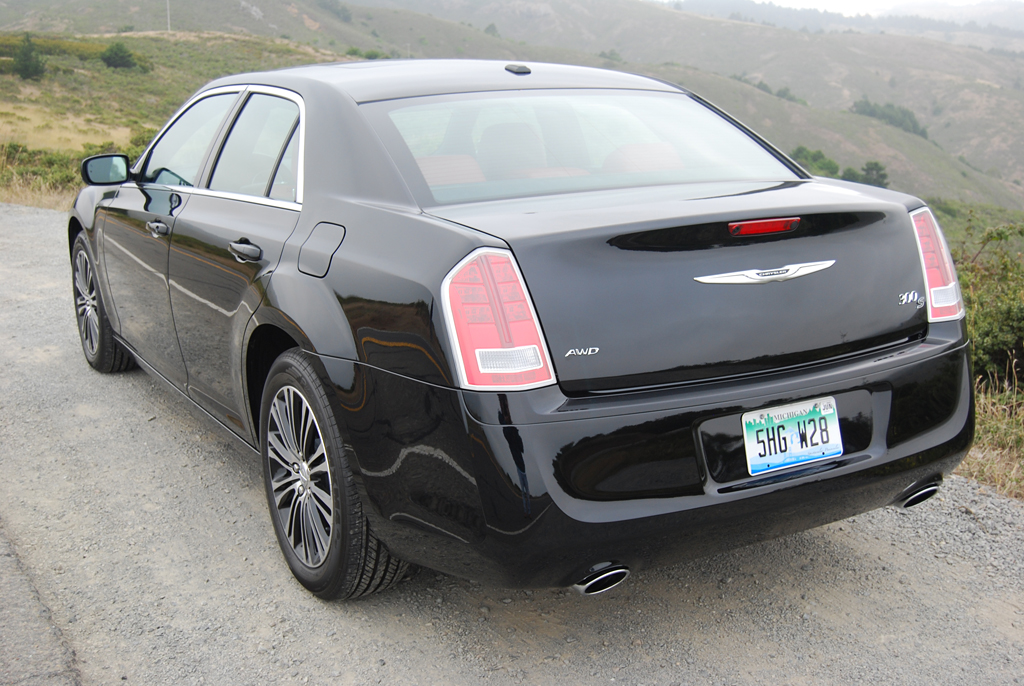 2012 Chrysler 300S AWD
Engine: 3.6 liter DOHC, 24 Valve V-6
Horsepower: 292hp
Torque: 260 lb.-ft.
Fuel Consumption: 18 MPG City/27 MPG Highway
Price as Tested: $44,705
Star Rating: 9.5 out of 10 Stars
Related posts: