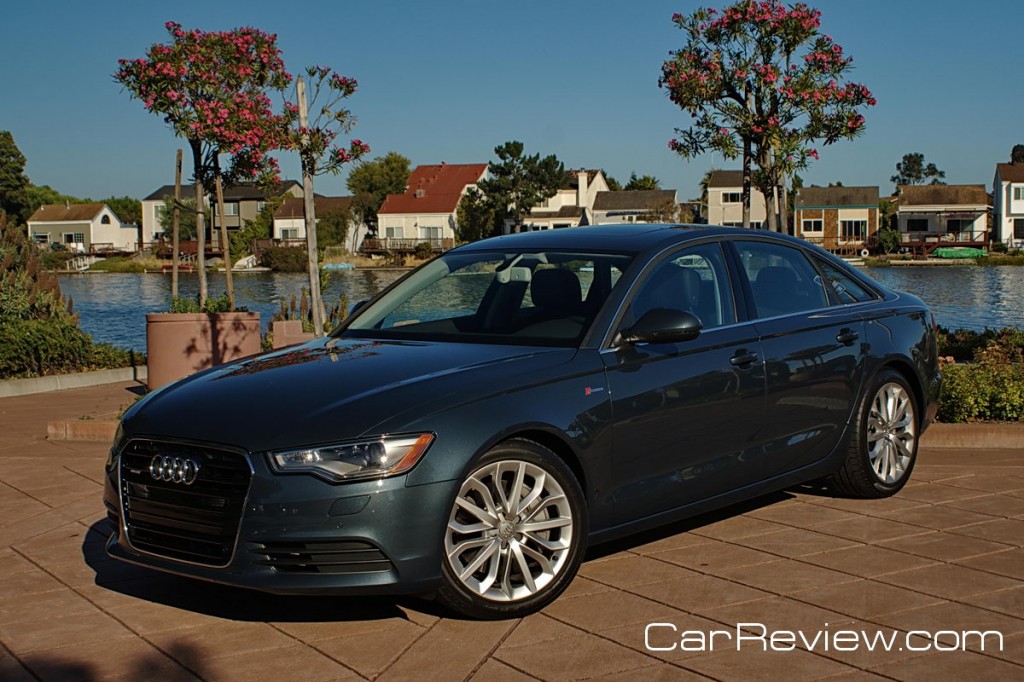 Value/ Who should buy it?
The base starting price of the A6 3.0 TFSI quattro comes in at an even $49,900. Our test car was upgraded with the beautiful Aviator Blue Metallic paint. Audi does a nice job with their color palette, offering a refreshed set of colors to appeal to a broad breadth of customers every year. It also came with the 19-inch wheel Sport Package, Audi Side Assist, and the Premium Plus package, rounding up the total MSRP to $57,470. In my opinion, these are the minimum options I would add if I were to build one of these for my personal use.
The choices in this market segment often come down to Audi, BMW, and Mercedes. BMW still leads in volume, but industry experts are predicting a much closer race in a few years. Honestly, the competition is tight and it often comes down to test driving these more than once, side by side. These market leaders are all making such good quality cars, it makes the final decision that much more difficult.
But as I mentioned, I will always be partial to Audi. Audi has done a stellar job building their brand into one of the leading luxury brands in the world. I believe in their design and technology principles, and I have faith in the brand heritage. I love that they're building cars that are reliable and drive well, but I also love that they build cars that satisfy not only the utilitarian and practical requirement of simply being a car, but also the need to fuel the passionate driver who drives for the pure emotional experience.
The 2012 A6 is a fantastic choice for a couple or small family who requires comfort, sportiness, and some utility. The quattro will get them through all weather and terrain conditions safely and reliably. At the $57,470 price, there are other options, but those buyers will find that the Audi provides one of the best combinations of price and value as it relates to the overall feel, driving experience, and amenities.
| | | | | | | | |
| --- | --- | --- | --- | --- | --- | --- | --- |
|   | BUILD | INTERIOR | PERFORMANCE | HANDLING | STYLING | VALUE | OVERALL |
| RATING | 5.0 | 5.0 | 5.0 | 4.0 | 4.5 | 4.0 | 4.6/A- |
2012 Audi A6 quattro TFSI
Engine: 3.0 Liter Supercharged V6 with FSI direct injection
Power: 310hp at 5500 to 6500 RPM with quattro all-wheel drive
Torque: 325 lb ft at 2900 to 4500 RPM
Transmission: 8-speed Tiptronic transmission
MPG: 19 City / 29 Highway / 22 Combined (actual observed mileage was 21 MPG)
Price: $49,900 / $57,470 as tested
Related posts: