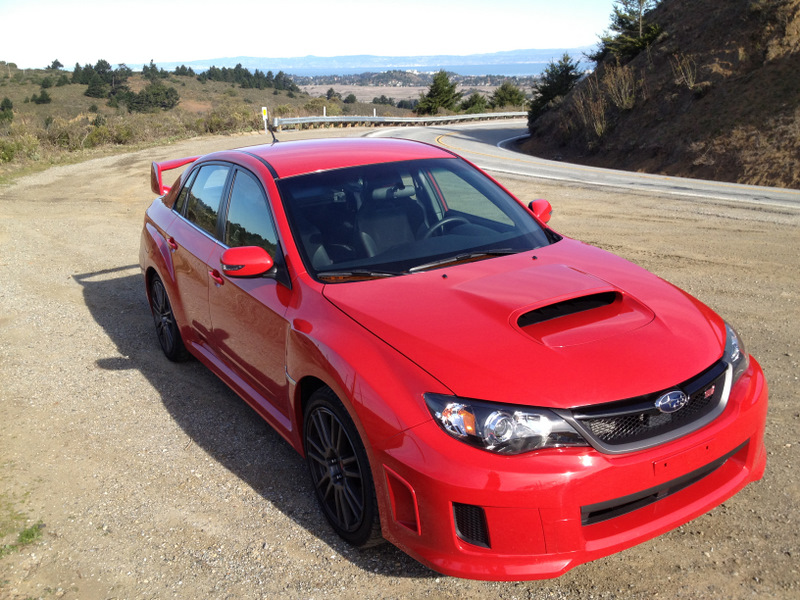 By Danny Chang
Pros:
Awesome handling
Great power once turbo kicks in
Extremely rev-happy engine with a close-ratio 6-speed
Cons:
Cheap interior materials
Wish the 6-speed shifter could be quicker shifting
Can't miss it styling
Having recently test driven a Mitsubishi Lancer Ralliart (I know, not quite the Evo), I have been looking forward to driving the WRX STI for a long time. And I was not disappointed when my editor showed up with the STI Limited sedan with the giant functioning air scoop on the hood and the even more gigantic rear wing on the trunk. Unfortunately it's in bright red.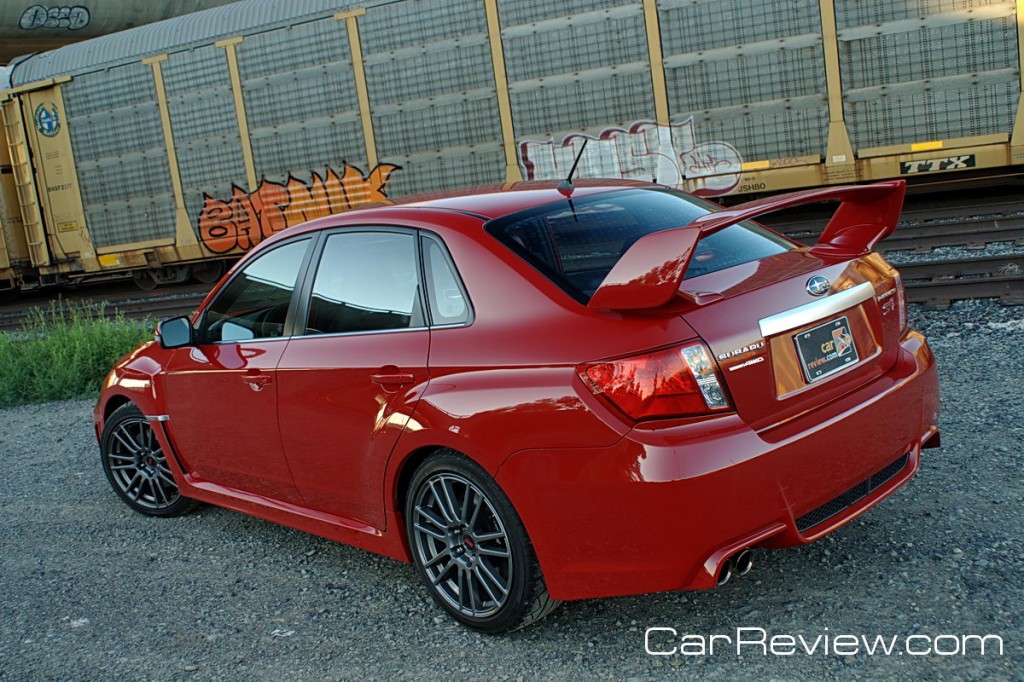 Driving Impressions
The bright red color of the tester definitely scared me at first when driving the STI; maybe that's why Subaru decided to put a red one in the press fleet. But once inside and after taking this baby on the road, you begin to forget that this is a cop magnet with a gigantic wing on the rear, and you start doing stupid things. Like rounding cloverleaf freeway off ramps/on ramps/exchange ramps at 60+ MPH. In California these circles have decreasing radius as you go around the curve, and what are you supposed to do on a curve? Accelerate, of course. The WRX STI was the perfect car for this.
The STI improves upon the sport-tuned four wheel independent suspension system with inverted struts and aluminum-alloy lower L-arms. There was very little body roll. The STI's AWD system also lets the driver control how it distributes power with the Driver Controlled Center Differential. You can set it on auto or manually move it forward and back. Pretty cool stuff, but unfortunately I didn't get to play with the settings much.
On the STI the SI-Drive system lets the driver control how smooth and efficient the engine "behaves", I kept it on Sport Sharp (S#) the whole time, which meant the acceleration was anything but smooth, but a lot of fun.
The 2.5 liter turbocharged Boxer (flat opposing four cylinder, lower center of gravity) engine produces 305 HP on the STI and is married to a close-ratio 6-speed transmission, it demands respect at the stop light. Subaru puts the tachometer front and center on the instrument cluster, a nice touch since this is such a high revving engine. The turbo doesn't really kick in until past 3,000 RPM, but the good news is you get there in no time and you're happily shifting.
The shifter is not as short-throw or quick as I expected, and it definitely doesn't compare to the short-throw shifter on the original Mazda MX-5. The hill assist is super helpful as I navigated through the streets of San Francisco over the weekend. Steering felt a bit light to me, both at highway speeds and on local roads. I wish there was more feedback.

Related posts: