The new 911 Turbo S is high-tech and high-performance
If you were on the fence about buying last year's 911 Turbo S right now might be the time to fire the butler for space cash, because the 2011 model has improved. Porsche has managed to raise the performance level even higher this year without sacrificing refinement or efficiency. Give Jeeves the pink slip and we will tell you what has improved.
Last year's Turbo S with the help of direct injection made 500-hp from just 3.8 liters of displacement. The 2011 model improves upon this by 30 horsepower. The six-cylinder boxer engine also still makes an impressive asphalt-destroying 516 lb-ft of torque. By employing variable turbine geometry in the turbochargers and a high compression ratio of 9.8:1, the 911 Turbo S makes peak torque below 2500 rpm.

Porsche has employed a number of technologies to keep the powerful engine civil and suitable for daily driving. Dynamic engine mounts will adjust their stiffness during spirited driving yet will relax when you are just putting around town. This is done by using magnetorheological fluid inside the motor mounts that changes viscosity when voltage is applied to it. This allows the engine-management system to adjust the engine mounts based off driving conditions.
Like previous Turbo S models, the engine will be mated to a double-clutch, seven-speed gearbox. The all-wheel drive system employs torque vectoring to put all that power to the ground and a mechanical differential can lock on the rear axle. With launch control employed, the Turbo S can go from 0-62 mph in 3.3 seconds and has a top speed of 195 mph. To help stop the car at speed, the German auto maker put ceramic-composite brakes on the Turbo S.
Also included on the 911 Turbo S is dynamic bending lights that change direction as you turn. This should be a handy feature when you are blasting up a mountain road at night. Upgraded wheel packages and other driving accoutrements are also available. Despite being weighed down with luxury options and a high performance motor, the 2011 911 Turbo S still delivers 24 freeway miles per gallon which is the same as the standard 911 Turbo. It's odd that Porsche boasts the gas mileage of a $150k car because that is last thing that enters the mind of a person looking to buy a luxury performance car.
The new Porsche 911 Turbo S will be available this May with both a Coupe and drop-top Cabriolet option priced at $159,100 and $170,200. With more power on tap and still high refinement, the Porsche 911 Turbo S is an excellent car, but it would of been nice have seen more improvements over last year's model, but hey more horsepower is never a bad thing.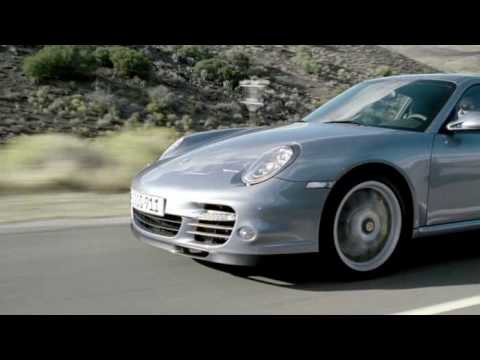 ---
Related posts: