After watching Audi's mini-series exploiting the new A1 and walking away feeling sorely disappointed, I had to go back and revisit the BMW 8-film series that was released almost a decade ago. Enlisting A-list directors such as John Woo, John Frankenheimer and Tony Scott, the BMW film series produced a set of excellent short films starring Clive Owen and showcasing the BMW cars. By far, my favorite was the Guy Ritchie directed film, Star with his ex-wife, Madonna, playing the most spoiled and shallow diva on screen to date. Simply hilarious. Cinematography and editing of the driving sequences were top notch with Madonna's character being tossed around in the back seat, like a rag doll in the fluff cycle of a dryer, of an M5 while Clive Owen tears up the streets. Stick around for the last scene and you'll see why she needs to be sent through the wash cycle.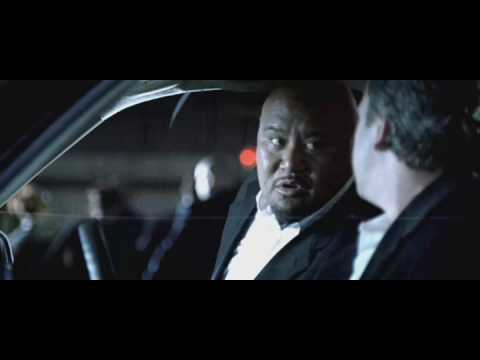 Produced in 2001 – 2002, BMW created 8 short films for the Internet, directed by the likes of John Frankenheimer, John Woo, Ang Lee, Wong Kar-wai, Guy Ritchie, Alejandro González Iñárritu, Joe Carnahan, and Tony Scott! The series is a high production, finely crafted set of films.
Almost every one of these films stands on its own as an excellent piece of short filmmaking. Some of them focus upon the high speed car action (Frankenheimer's Ambush, Ritchie's Star, Carnahan's Ticker, Scott's Beat the Devil) while others use the conceit of the Driver to tell something with a bit more depth (particularly Kar-Wai's haunting The Follow and Inarritu's political Powder Keg). Lee and Woo also bring their trademarks to their films in interesting ways. Lee creates a ballet of rival cars in Chosen and Woo invokes plenty of slow motion in his Cellular-esque piece.
What I personally like about these films, is that they were not advertising — like many of the follow up campaigns by Audi or Mercedes Benz. Instead the BMW films were pure entertainment, very well made and fun to watch!
Related posts: