Two good things meant to go together: Nissan's highly impressive GT-R and Germany's even more impressive Nürburgring Nordschleife. It would seem that Nissan have bested their own lap record, and we have the video to prove it, after the jump.

To get those of you up to speed, the Nurburgring is probably the most hairy closed track in the world. Stunningly lengthy at around 15 miles, and with a dizzying 170+ corners, it is a bear of a track to get right, and, in some sections, there's hell to pay when you get it wrong. And that's goes for the track as it stands today. It was even worse back in the 70s when Niki Lauda almost ended his career and life in a fiery ball of twisted metal, and even THAT version of the track was "safer" than the original version that real racing giants like Nuvolari and Rosemyer competed on.
Onto this stage, enter Nissan's GT-R. As big a whompin' stompin' sportscar to come out of Japan as ever, the GT-R has lots of high tech gizmos and goodies, but what it really has is power. Lots and LOTS of power.
How did things turn out? Let' go to the tape.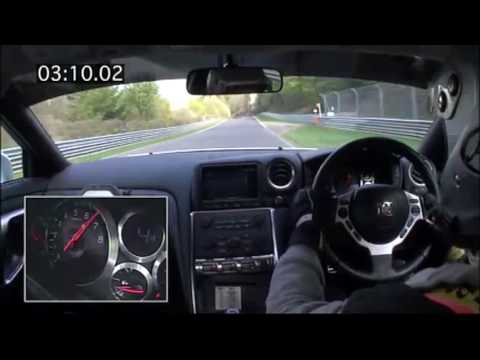 Impressive, no?
And if you'd like to get a feel for what a hot lap around the 'Ring is like, you can give it a go in either the Gran Turismo series of PlayStation games, or the Forza Motorsports series on xBox.
Source: CarScoop
Related posts: