On July 24, the EPA issued revised new combined MPG numbers for an unknown number of vehicles. As a result, some vehicles that had previously qualified for the Cash for Clunkers program will no longer qualify. If you're not sure if your vehicle qualifies, you can confirm your car's new combined MPG by visiting www.fueleconomy.com.
Nationwide, an estimated 250,000 people could get credits, helping to spur sales at a time when industry sales are down 35 percent.
Since trade-in value essentially represents the "wholesale" cost of a new car, you can generally do much better by selling some cars directly to a new owner, bypassing the middle man. The cars we've listed below represent those vehicles we feel are most likely to be available for less than $3,500, the minimum voucher value, and are therefore great matches for the CARS Program. If we think a particular car will sell for more than what you can get back on it through the program, it didn't make our list.

We've selected the cars we feel will get you the best return on your credit, based on the age of the car, the combined mpg and the likelihood that a car this old is probably ready to be retired from the U.S. fleet.
1. 1987 Buick Regal: Mom picked you up from school in this beast for many years. Now it's time to retire that Regal. Manufactured from 1973-2004, it was the crown jewel of the GM mid-size car market, but its reign expired a long time ago. If you own one, chances are it's got well over 150,000 miles. Say goodbye to it and move on.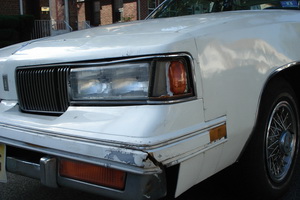 2. 1987 Oldsmobile Cutlass Supreme: Your Uncle Vinnie may still own one of these monsters—it's huge, clunky and guzzles gas faster than Joey Chestnut devours hot dogs. This car is so big it may also qualify as a small yacht, which means it might be eligible for the new upcoming Boats for Clunkers program. Built from 1966-1997, the Cutlass Supreme was succeeded by the Oldsmobile Intrigue in 1998.
3. 1988 Mercury Cougar: I don't need a German mechanic to tell me that this guzzler experienced its best days over a decade ago. Considered the Mustang's Little Brother, Mercury made 113,801 of these in 1988. If there are more than 40,000 still on the road today, I'd be surprised. This vehicle has been in the news a lot lately, because the late Farrah Fawcett starred in several ads for the Cougar many years ago.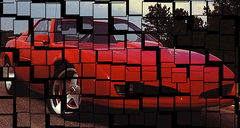 4. 1992 Pontiac Firebird: This car was cool back when the word "cool" was cool. Built by GM from 1967-2002, the Firebird's first model came out the same year as its superior cousin, the Camaro.
5. 1993 Acura Legend: Built from 1986-1995, the Acura Legend was positioned as a sporty luxury coupe. It was also known as the Honda Legend outside of the U.S. and Canada. It was a well-built car, but now it's time to bid it farewell.
6. 1996 Mitsubishi Spyder: If you have one of these, you're probably faithfully restoring it, or it now has cobwebs and you're anxious to unload it. There's a market for this car (it won several Car & Driver awards back in the late '80s), but it's shrinking fast.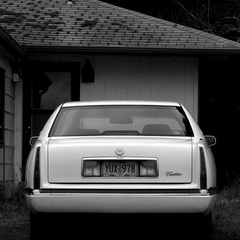 7. 1994 Cadillac De Ville: Cadillac's marquee brand, preferred by legitimate made guys and wannabe gangsters alike, was positioned as the brand's marquee nameplate, right between the Calais and the Fleetwood. For the benefits of the De Ville, consult the movie "Donnie Brasco" and fast forward it to Al Pacino's speech on Lincoln vs. Cadillac.
8. 1994 Dodge Ram 4WD: With 13 mpg, this is one of the all-time guzzlers of our generation–long before HUMMER stole that distinction. Drivers of this truck were challenged to make it from gas station to gas station without running dry.
9. 1990 Chrysler N.Y. Fifth Avenue/Imperial: You should get a medal for trading this one in. A legendary guzzler of massive proportions—this car just might be the sole cause of global warming.
10. 1987 Nissan 300ZX: a sports car manufactured by Nissan that represents the third and fourth generation of the carmaker's Z-car lineup. A male image car, single guys made up the majority of the market for this vehicle in the late '80′s. Those same guys are in their 40′s now and probably driving BMW's and/or station wagons, depending on their marital status and the condition of their respective 401(k)'s.
The Car Allowance Rebate System works through a sliding-scale credit system: Customers with cars made after 1984 with miles-per-gallon averages of 18 or less are eligible for a $4,500 credit for new cars that get at least 10 mpg better than their old car. Those who purchase new cars getting at least 4 mpg better than their old vehicles are eligible for $3,500, and many auto companies are offering additional, if not matching, credits.
Your trade-in vehicle must have been manufactured less than 25 years before the date you trade it in and have a combined city/highway fuel economy of 18 miles per gallon or less, be in drivable condition and be continuously insured and registered to the same owner for the full year preceding the trade-in.
So, if you have a car that was built in the early '80s, you can't trade it in. Also, if a car needs to be towed to the dealer's lot, it's not eligible. That old Packard in your grandfather's garage – you know, the one that squirrels have adopted as their new home – won't qualify. Sorry.
Related posts: