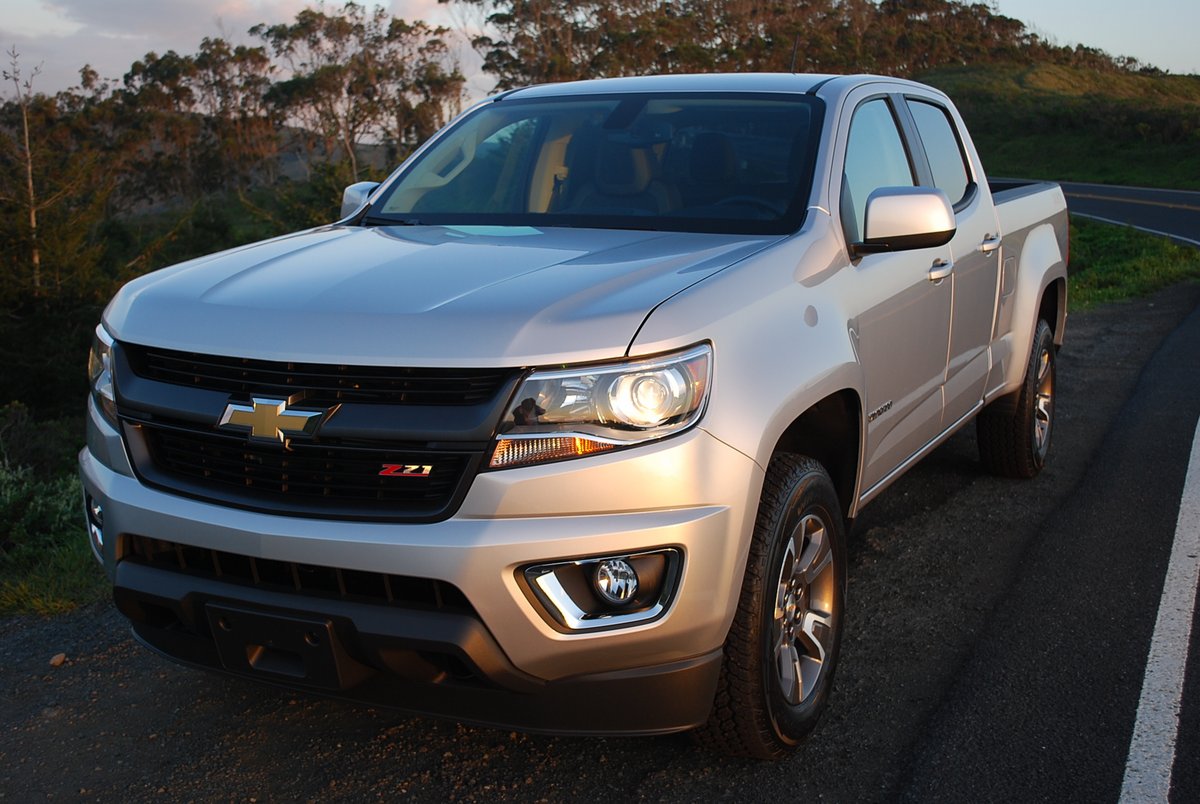 By David Colman
Hypes: Great Value as All-Rounder
Gripes: Needs Running Boards, Free Wi-Fi as Part of OnStar Subscription
Would you rather be a sea horse or a flounder? If you're currently navigating traffic in a low profile sedan or sports car, your restricted vision makes you the bottom dweller of the highway system. On the other hand, if your daily mount is our test Chevy Colorado, you're sitting tall in the saddle of the newest sea horse from General Motors. Just climbing into the Colorado's cabin is a bit of leap because it lacks running boards. But once ensconced in the cushy driver's seat, you've got a view of the highway that is unparalleled in any compact car. This 360 degree view gives you the opportunity to see and avoid traffic problems before they become your own. There's also enough sheet metal surrounding you here to provide the ultimate in crash survival. Violent accidents that destroy compact vehicles will have a negligible effect on this massive truck. The Colorado's full complement of front, rear and side curtain airbags stand ready to further cushion the blow. If you value your safety, this Chevy is a smart defensive choice.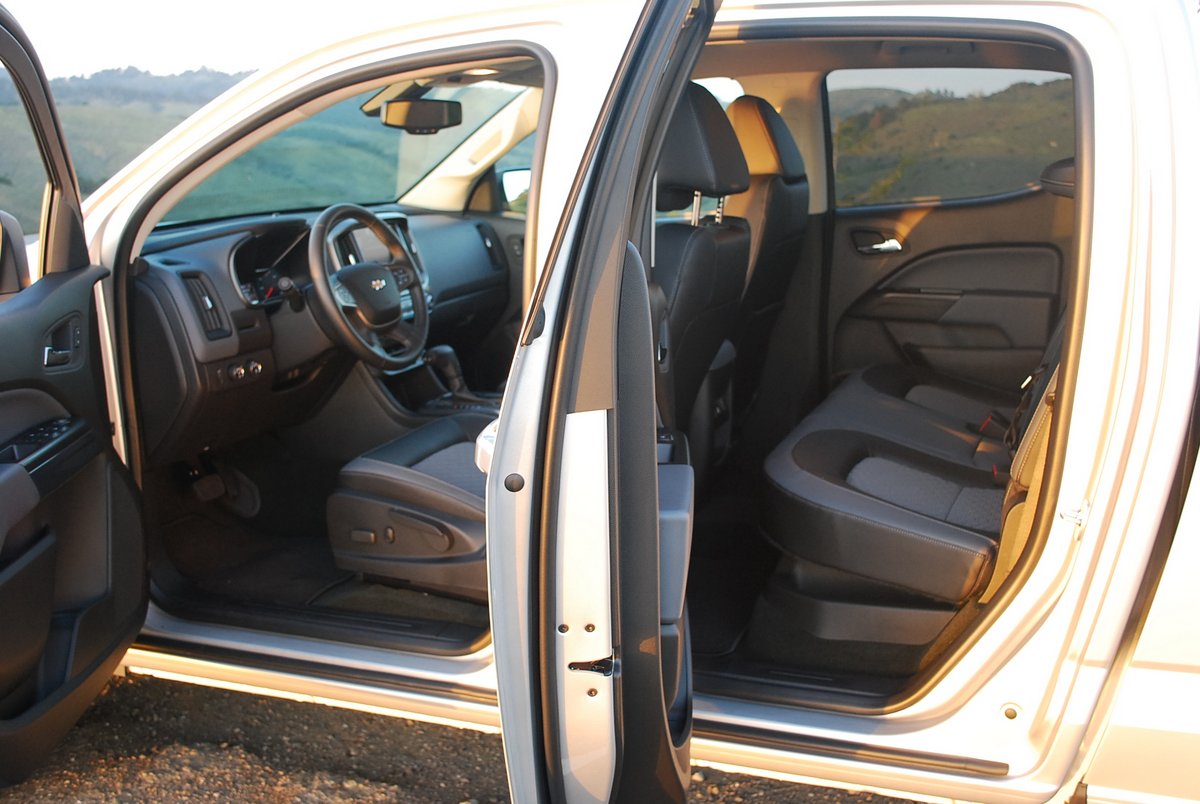 The Colorado's dynamic features also promote accident avoidance through active safety. The hallmarks of this new mid-size product are good handling on Goodyear G4 Wranglers (255/65R17), excellent braking on 4 wheel Duralife ABS disc brakes, and anti-skid technology courtesy of Stabilitrak stability control. The 305hp 3.6 liter V6 eagerly awaits your call for more power. Floor the throttle and the Colorado leaps ahead decisively. Doling out ample thrust through a 6-speed automatic transmission, the V6 posts a commendable 24MPG on the highway. You can slot the floor mounted gear selector into the "M" manual gate and toggle up and downshifts with the button affixed to the side of the gearshift knob. While this system lacks the ease of use provided by steering wheel paddles, it still gets the job done with accuracy. With a bargain $250 Trailering Equipment Package, the Colorado is rated to tow 7,000 pounds.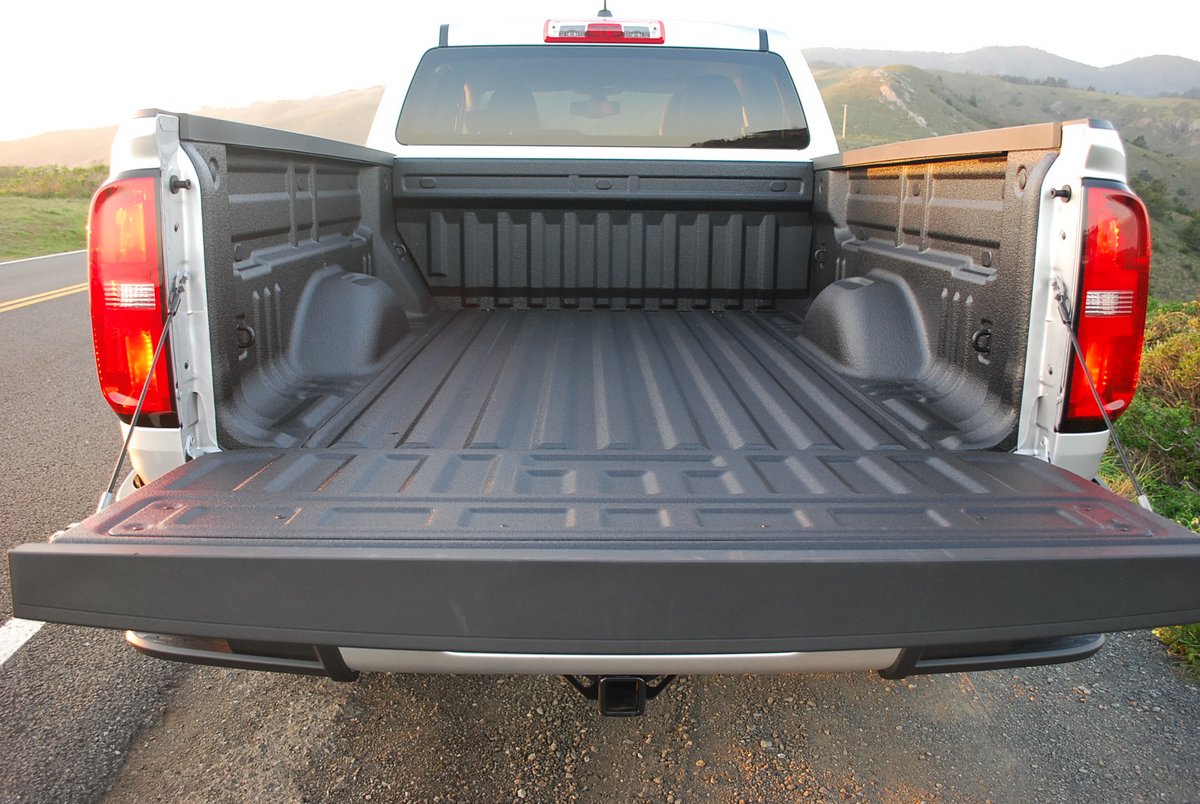 Append a full Crew Cab to a Long Box cargo area and you've got a lot of truck to maneuver and park in city driving. You'll find yourself cruising the nether reaches of parking lots looking for just the right spot to nose in so you won't have to reverse out when leaving. This technique is definitely an acquired art form, but the excellent view from the cab makes parking lot scoping more fun than you might expect. The standard rear view camera helps in all such maneuvers. Inside the fully appointed cabin, you'll never think you're in a work truck. Fore and aft seat adjustments are power coordinated for front occupants but back rake angle is manually controlled. Big dashboard knobs insure you will never grope for the kind of minute controls so prevalent in compact cars these days. Want to adjust the temperature? Just grasp the fat dial on the dash and crank it right or left. Same applies for fan control. The radio volume knob is also a whopper. This control panel has been designed for operation while wearing gloves. The multi-function steering wheel also provides controls for phone, entertainment and cruise control. A dash-mounted 8 inch color touch pad helps you fine tune the many parameters of the "My Link" audio system.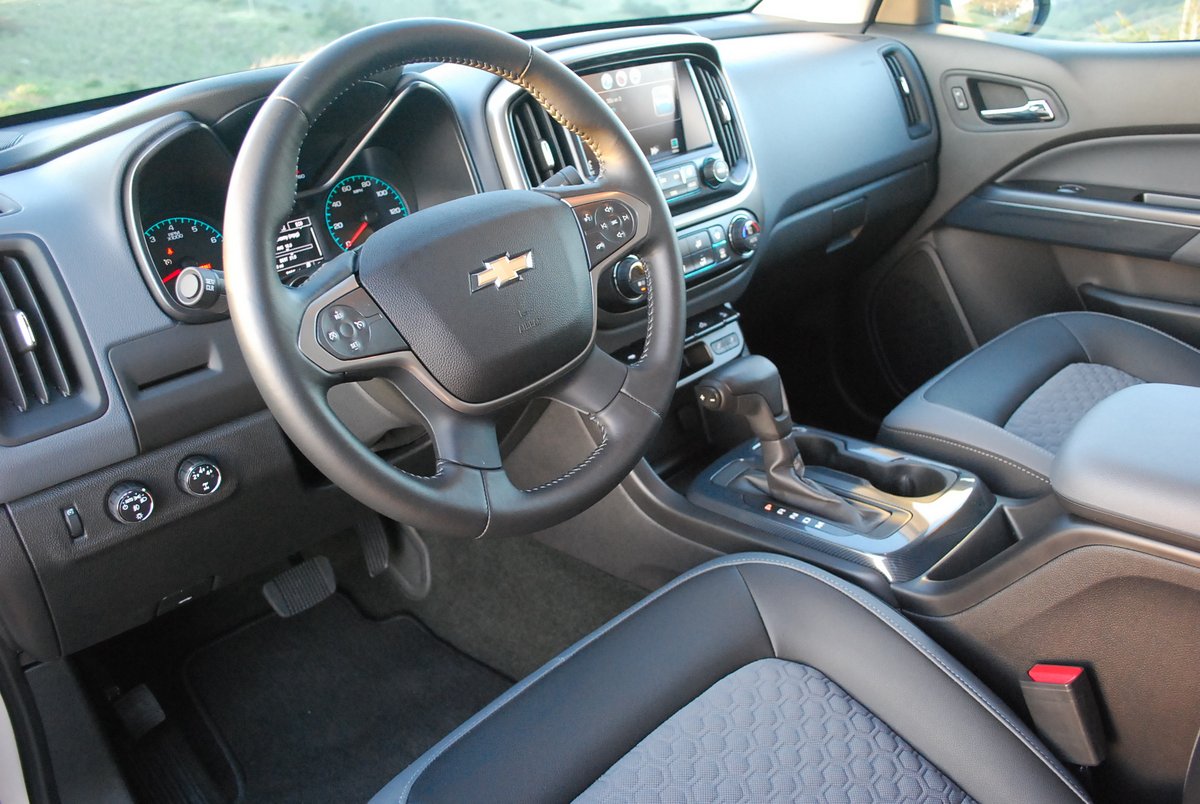 Since connectivity has become supremely important these days, Chevy has heeded the call by offering to turn your Colorado into a Wi-Fi Hotspot capable of serving up to 7 tablets, laptops or other devices. The program operates through GM's central safety net clearing house safety, OnStar. When you buy a Colorado, you automatically get 6 months of OnStar for free, plus 3GB of data through a free 3 Month Wi-Fi plan. Unfortunately, when we tried to access the Hotspot feature we were informed by an actual, live human being at OnStar that our 3GB had expired and we would need to purchase additional airtime. The rate structure went something like this: A further 3GB was available through AT&T for $30/month. $15 buys you 1GB/month, and $50 is good for 5GB/month. A daily fee of $5 is good for 250MB. You can roam up to 50 feet from your vehicle for reception, and the truck must either be running or in the Accessory key position.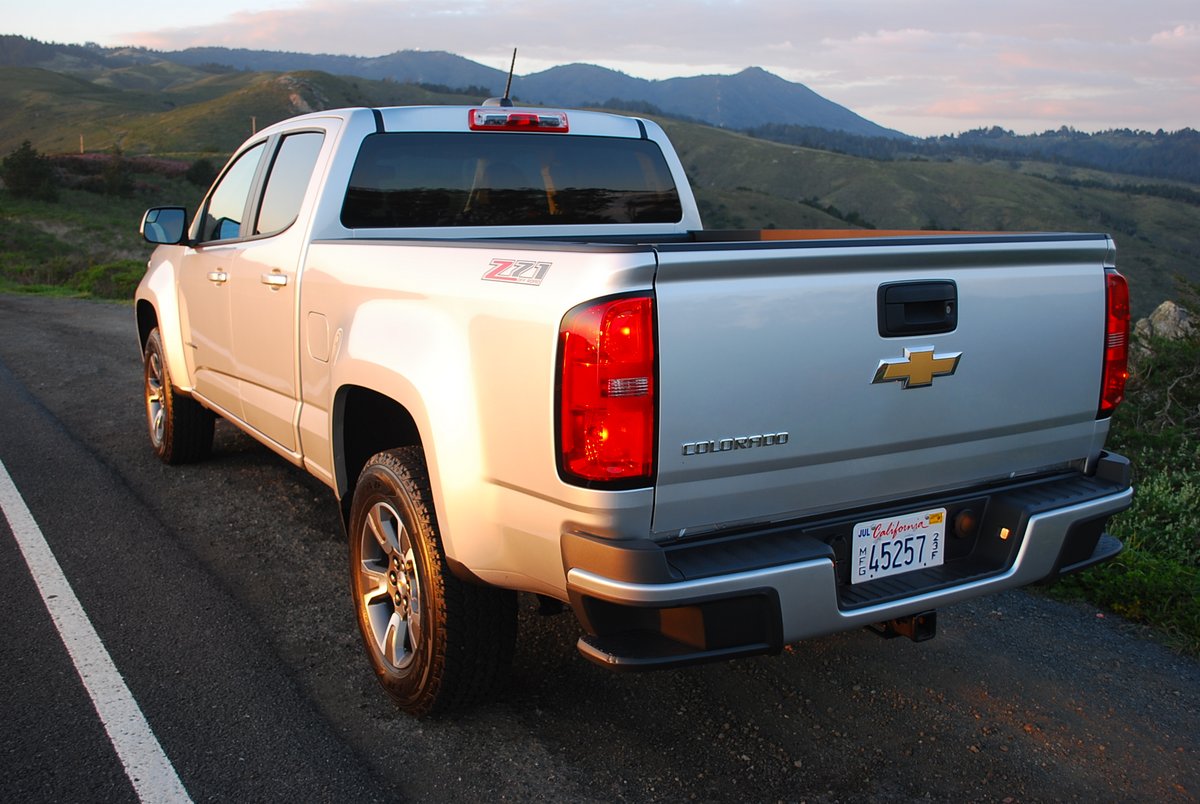 The Colorado is remarkably adept at fulfilling a wide range of needs. From the driver's seat, it provides a comforting sense of invulnerability that is impossible to duplicate in smaller vehicles. But is also conveys you with the dispatch, comfort and grace of a well appointed luxury sedan, while allowing you to tote impossibly large loads in its ample bed. A bed, I might add, which is fitted with convenient steps at each corner to ease entry, and a tailgate that lets itself down with a whisper instead of a thud.
2015 Chevrolet Colorado 4WD Z71 Crew Long Box
Engine: 3.6 Liter DOHC V6 with VVT
Horsepower: 302hp
Torque: 270lb.-ft.
Fuel Consumption: 17 MPG City/24 MPG Highway
Price as Tested: $36,535
Star Rating: 9 out of 10 Stars
Related posts: