Son, you're gonna drive me to drinkin', if ya don't stop drivin' that hot rod Lincoln. Yeah, way back when, Lincolns were not cars to be trifled with. They had big enough plants and there was enough go fast goodies out there that you wouldn't treat them the way … well, the way you'd look at a Lincoln today.
Sure, for the past however long, they've been very nice and luxurious Fords, but performance cars? Not so much. Lincoln is looking to change that with three customized rides rolling out at this years SEMA show.

Lincoln will be displaying a trio of customized versions of its MKS flagship sedan, MKT crossover and MKZ saloon at next month's 2009 SEMA Show in Vegas. The three project cars were developed in cooperation with Raceskinz, Rick Bottom Designs and 3dCarbon.
"Lincoln as a brand is continuing to attract younger customers to the showroom with products like the MKS, MKZ and the new MKT luxury crossover. These customers place huge importance on style, design and technology, and these are areas where Lincoln plays well. SEMA gives customizers the opportunity to push the boundaries of design, while still focusing on the core strengths of the Lincoln brand," said Amy Marentic, Ford North American Car and Crossovers group marketing manager.
Lincoln calls the 2009 Lincoln MKS Elite by Raceskinz "a perfect example of what happens when you merge beauty and technology." Sure, why not? Raceskinz slathers the thing with carbon fiber inside and out and adds a high-powered LIIV entertainment system.
The Rick Bottom Designs 2010 Lincoln MKT "Panache" will have luxury and high style in abundance. The flamboyant exterior has been shaved of its door handles, antenna and rear reflectors, and features a custom-made beltline molding in chrome to further accent the body line. The paint treatment is striking and the interior ambience is improved with two-toned leather and matching floating armrests. Rick Bottom Designs worked over the audio system as well as the nav system.
The 2010 Lincoln MKZ by 3dCarbon aims for refinement and elegance of the standard 2010 Lincoln MKZ. The company calls it "a realistic and beautiful take on a new classic Lincoln car."
Source: CarScoop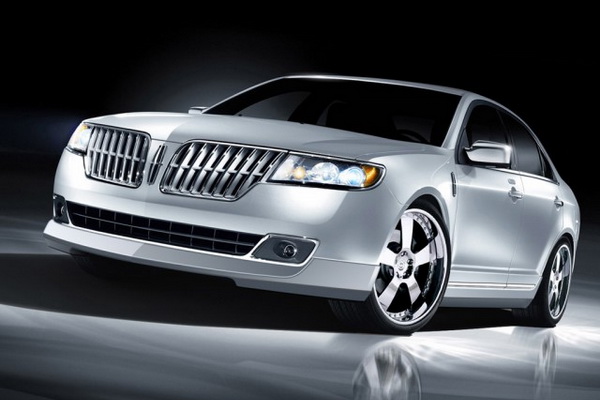 2010 Lincoln MKZ concept design by 3dCarbon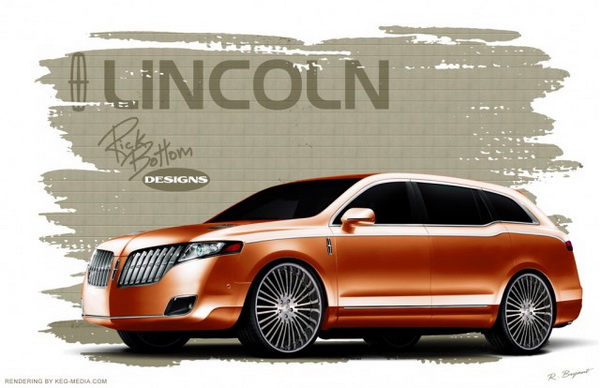 2010 Lincoln MKT by Rick Bottom Designs

2010 Lincoln MKZ by Raceskinz
Related posts: