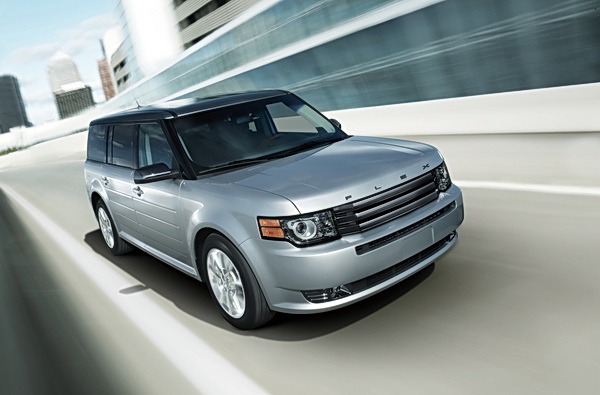 Ford Flex Titanium EcoBoost AWD: The Flex is perhaps the most creative expression of the modern crossover; especially in upscale Titanium trim. It is looks like nothing else on the road. With the 3.5 liter turbocharged, direct-injection EcoBoost engine, it is startlingly quick and fuel efficient. Because of its relatively low center of gravity, it handles more like a sport wagon than crossover. The interior is stretched minivan efficient and top of the line models carry all of the options and amenities expected in a luxury SUV.
Put it all together and the Flex is fun. It may not be the pinnacle of elegance, but you smile when you walk up to it. You smile when you drive it. You smile when six of your family and friends jump in and are smiling too.
The crossovers listed below represent the best for 2010. Click on any of the names below to learn why they are winners.
Read Expert Reviews on CarREVIEW.com

First Impressions: 2010 Ford Flex SEL AWD – Boxy is the New Sexy
Rating:

"I had no problems weaving in and out of traffic on the freeway and the Flex was easy to maneuver on local streets and in parking lots, despite its size. I also found the Flex easy to get in and out of…"

2009 Ford Flex SEL AWD – Character that can't be classified
Rating:

"Although it shares the same drivetrain as the Ford Edge and the now seemingly pointless Taurus X, the Flex brings a level of refinement, quality, uniqueness and sticker price that the other two Ford products can't even come close to matching."
Related posts: