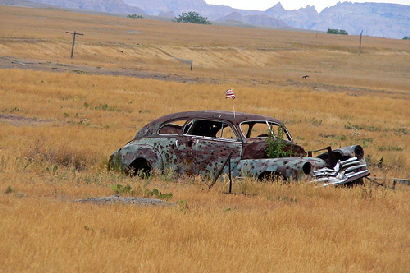 The British government says more than 35,000 new cars have been ordered through its new car scrappage program since it was launched a month ago. The government and car industry are sharing costs to offer discounts of 2,000 pounds ($3,225) to new car buyers who trade in a model more than 10 years old.
Prime Minister Gordon Brown said Friday the program helps consumers and protects jobs by stimulating demand for new cars. The auto industry in Britain is faltering and 11 successive months of declines in new car sales have led to production cut backs and layoffs.
This is not a novel idea, but the British have been more proactive in doing it. Our "Cash for Clunkers" program here in the U.S. is a similar concept, but we've been much slower in implementing ours. It's a great way to get gas guzzling, polluting old vehicles off the road, and provides real incentives for both drivers and car dealers alike. Let's get on the ball, Obama and Friends. If the Brits took to this program so positively, surely we will too? Right?
Related posts: