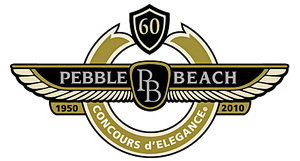 The 2010 Pebble Beach Concours d'Elegance in beautiful Carmel, CA started its festivities under gray skies and a cool breeze from the ocean. The sun shone for a few brief moments before retreating behind overcast skies, but the full onslaught of old and new exotic cars took over the streets of the Monterey bay area along with the garage queens on display at the Pebble Beach Resort.
The Pebble Beach Concours, though, is the centerpiece of a weekend that draws thousands of enthusiasts and owners to the Monterey bay area. The Pebble Beach Golf Links are closed only once each year: the third weekend in August when the 18th fairway welcomes an international collection of automotive style, performance and history.
The Pebble Beach Concours d'Elegance is arguably the top automotive event of its kind, bringing together the absolute best vintage automobiles to the 18th green of the famed golf course at Pebble Beach. Automobiles are judged for their historical accuracy, their technical merit and their style. Awards and recognition are given to those deemed to be the best in their class. The 60th Pebble Beach Concours d'Elegance happens this Sunday, and what began as a little gathering for car buffs in central California's Del Monte Forest has blossomed into the one of the world's great concours events.
The gallery below features some great examples of cars – vintage and modern – some of which are up for auction, while others are on display. Another one of contributing editors was at Pebble Beach on Friday and posted up his photos on another site. Click the link below to view Danny's set of Pebble Beach photos.
http://ebaymotors.posterous.com/
Related posts: