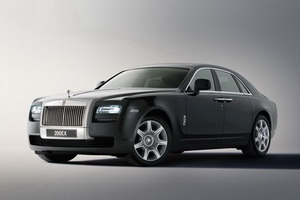 Rolls-Royce has made it official—the carmaker will unveil a near-production-ready concept sedan at the 2009 Geneva Auto Show this month. Called the 200EX — the four-door previews some of the renowned luxury of a Rolls- Royce at a lower price. You might call this vehicle "Rolls Royce Light."
Rolls-Royce used to be the world's ultimate status car. Back in the day, if you saw a Rolls on the road, your first thought probably was, "Wow. There's a millionaire." But, over time, other carmakers have produced cars that seem to be more coveted by the ridiculously rich and possibly famous. Fame and prestige used to be associated with driving a Rolls-Royce. Now marquee names such as Bentley and Maserati have stolen away some of the thunder away from Rolls-Royce.

The Rolls-Royce name lost its mojo somewhere along the line, and hasn't been able to re-capture it completely. So, their solution has been to get competitive price-wise as well as market to a new, younger audience. Their former market of super-rich socialites and kings of industry are now either broke or too old to drive. They've laid off their butlers and moved in the mansion's guest cottage. You can probably find some older Rolls Royce models on Craig's List or eBay if you look hard enough. The car has lost its luster and the 200EX is an attempt to get it back.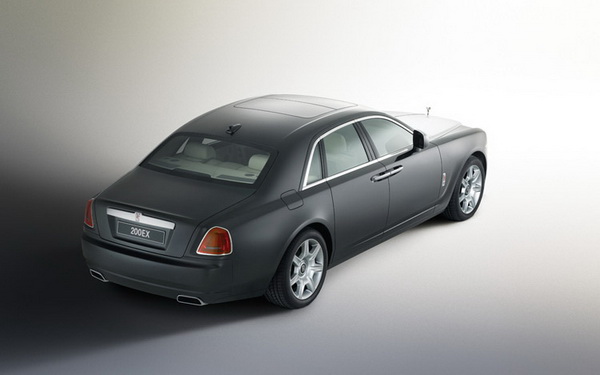 This new Rolls-Royce is expected to be priced to compete against top-tier luxury sedans like the Bentley Continental Flying Spur and the Mercedes-Benz S-Class.
Holding firm to the strategy taken with its 100EX and 101EX concept cars — both of which have reached the showroom with little change, as the Phantom Drophead and Phantom Drophead Coupe, respectively — the 200EX is said to closely resemble the definitive production version of the RR4.
Read more about the newest Rolls at: www.edmunds.com
Related posts: