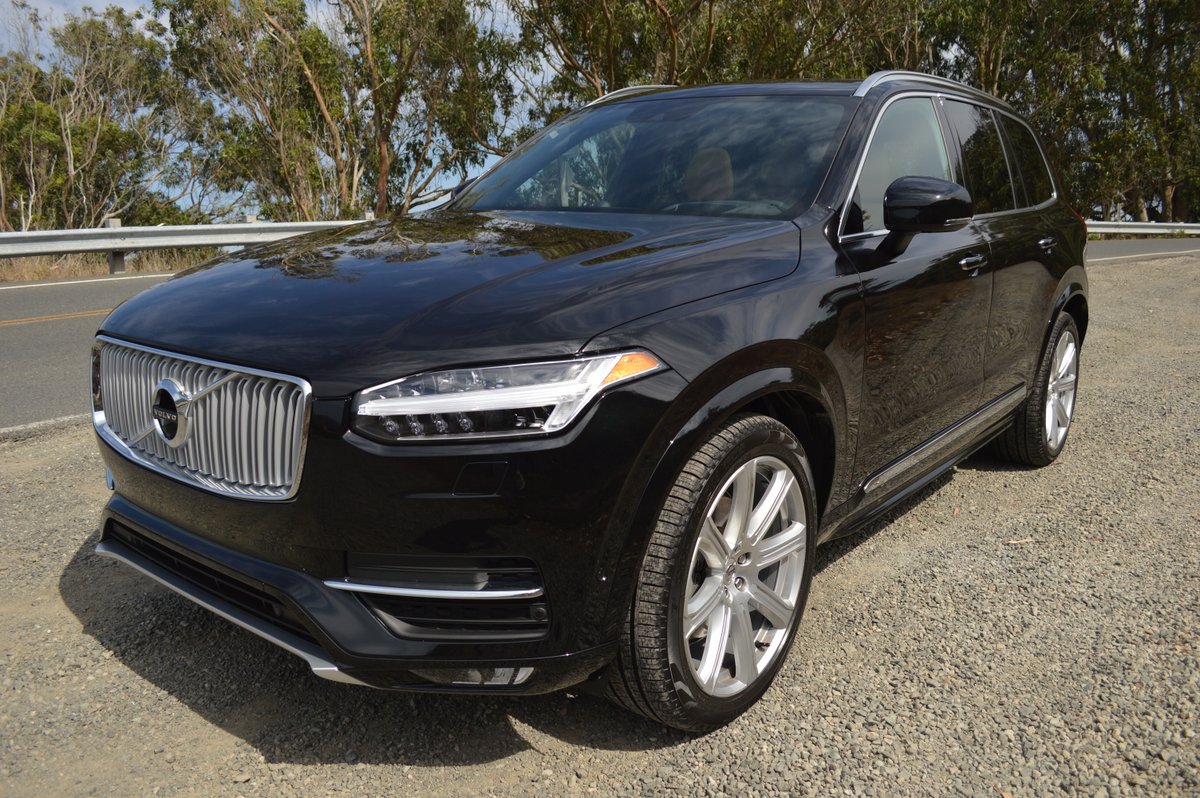 Hypes: Best Headlights Ever, Massage Front Seats
Gripes: iPad Style Control Panel
I spent more time driving this Volvo than normal because the XC90 arrived the same week the Indycar finale played itself out at Sonoma Raceway. So I commuted between home and the race track for three days in a row, and also spent a fair amount of down time between sessions inside the Volvo's beautifully appointed, spacious cabin. You couldn't ask for a more comfortable SUV than this particular Volvo.
But you have to be willing to take the big plunge on option packages to duplicate the model I enjoyed. While the XC90′s base price is reasonable ($54,050), Volvo slathered the sticker with enough options ($19,045) to buy a another car. Honda's Fit, for example retails for as little as $16,090. Here's the breakdown of optional equipment on the test XC90: Inscription Features ($5,100), Convenience Package ($1,950), Luxury Package ($3,150), Bowers and Wilkins Premium Sound ($3,200), Air Suspension ($1,800), Tailored Dash ($1,000), plus 5 other dingers costing under a grand apiece. Let's assess the importance of each optional contribution.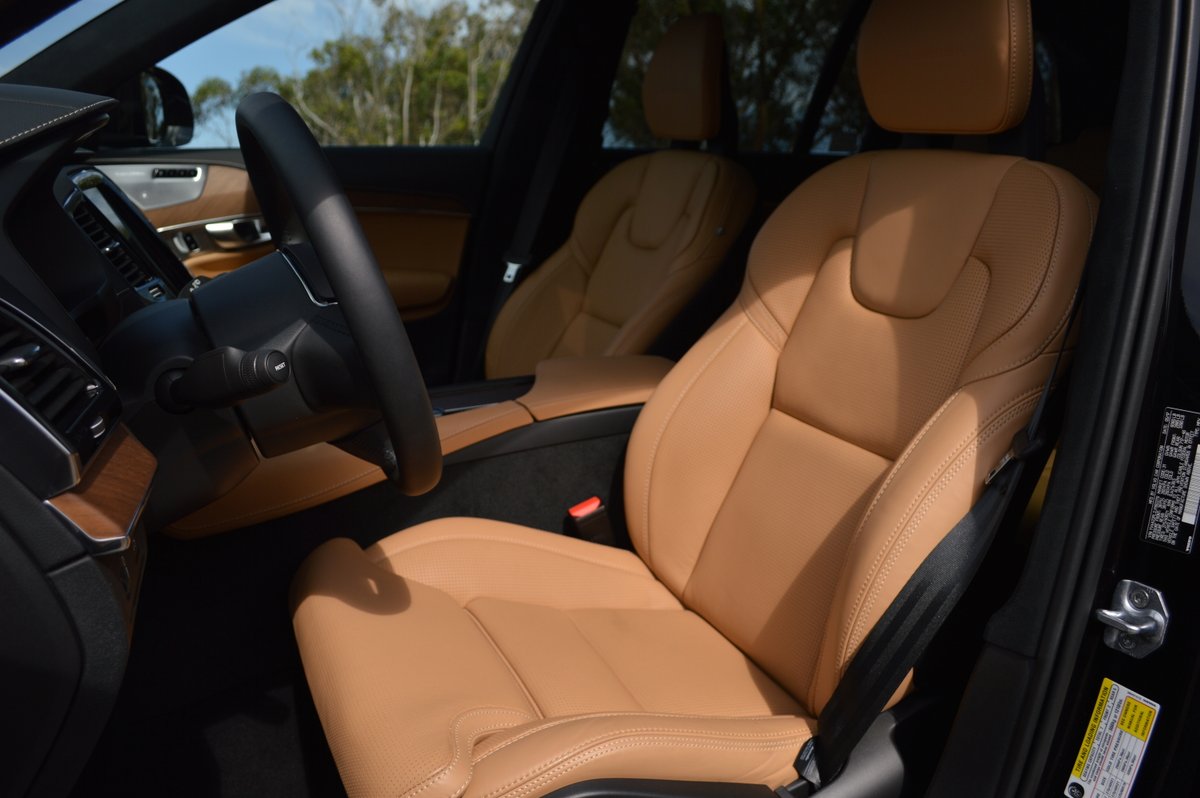 The most beneficial elements among the Inscription Features are "Active Bending Lights," LED lasers powerful enough to ferret out deer hiding in the woods at night. If this Volvo doesn't have the best night beams in the universe, than nothing does. Inscription also provides heated and ventilated Nappa leather seats, handsomely set off by matte walnut inlays on the dash face, center console and door panels . The Convenience Package contributes a 360 degree camera system and Park Assist front and rear. The Luxury Package is worth its steep price because it includes backrest massagers for both front seats that provided much needed therapy after long days hoofing around Sonoma Raceway.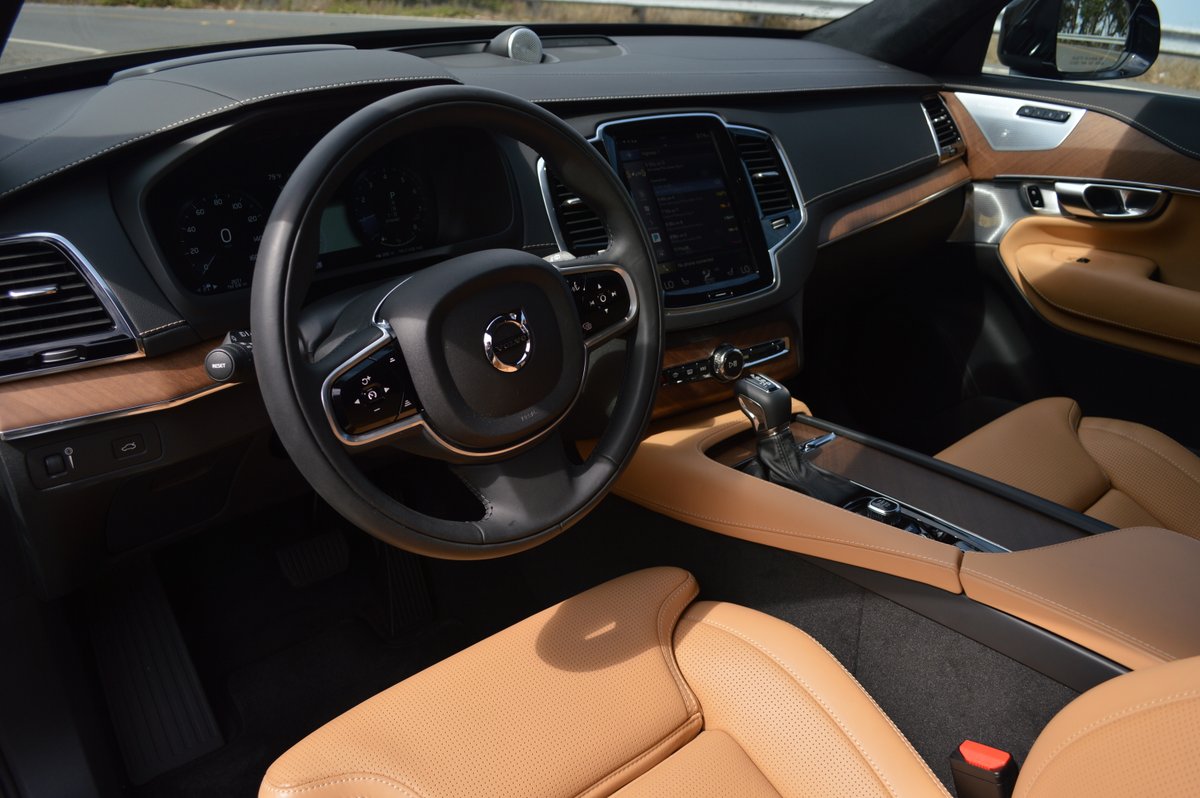 My initial appreciation of the XC90 was rather tepid thanks to Volvo's unnecessarily complicated "Sensus Connect" protocol that channels virtually every control command through a series of menus illuminated on a 9 inch touchscreen on the dash. Need to change the temperature? Better bring up the correct screen for your side of the vehicle. Need to change the fan setting? Ditto. And so on and so forth, through the endless series of finger manipulations required to get this Volvo to do what you want it to do. The whole process is needlessly complicated and annoying, and at the very least, Volvo should install hard buttons for critical commands like the fan and temp settings.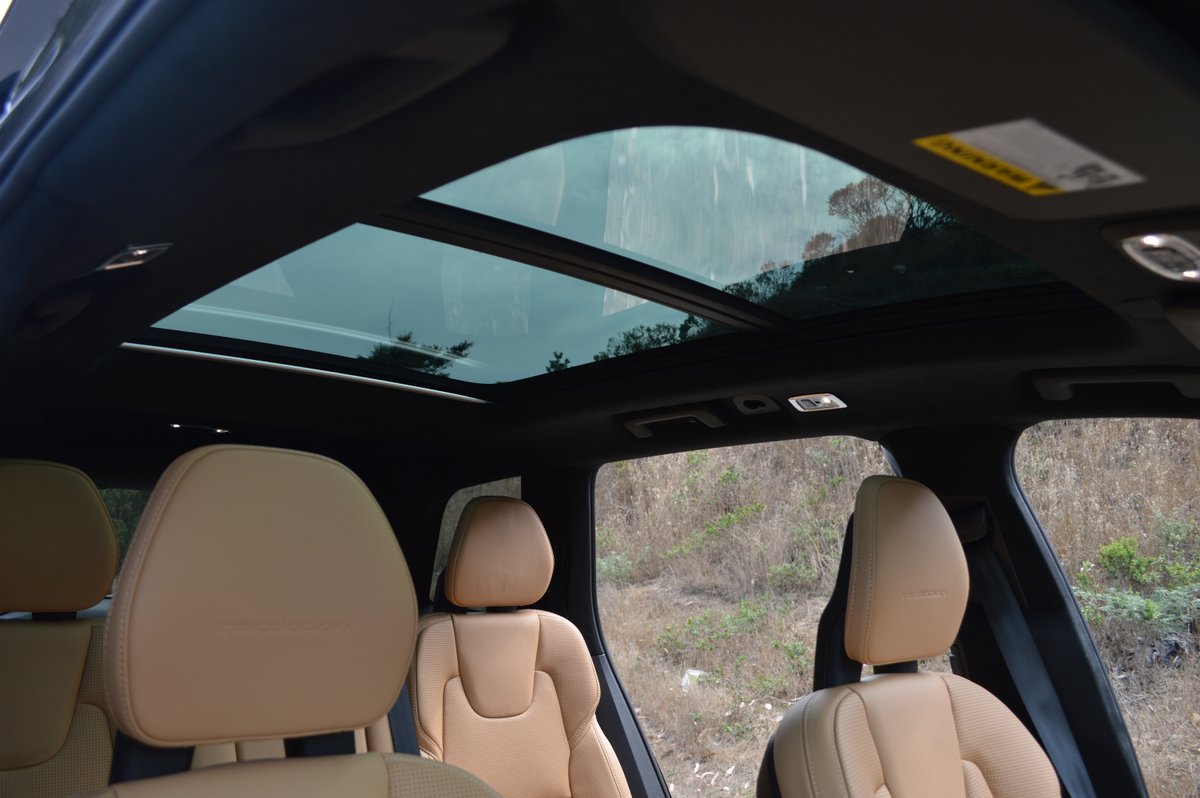 After a couple of days frustration, I sort of got the hang of the Sensus Connect system. You should be aware, however, that the "Complimentary 6 Month/3GB Subscription" to the Sensus WiFi Hot-Spot will cost you $10/month to renew or $20/month for unlimited data usage. 2018 Volvos now provide Apple CarPlay/Android Auto without the additional charge that characterized previous Volvo policy. The Bowers and Wilkins stereo unit makes a sharp contribution not only to your ringing ears, but also your eyes, since all the speaker mounting plates are fabricated from matte aluminum and deftly inscribed with the Bowers and Wilkins logo. Combined with the contrasting stitching of the "Tailored Dash," the interior of the Inscription Volvo is a real showplace.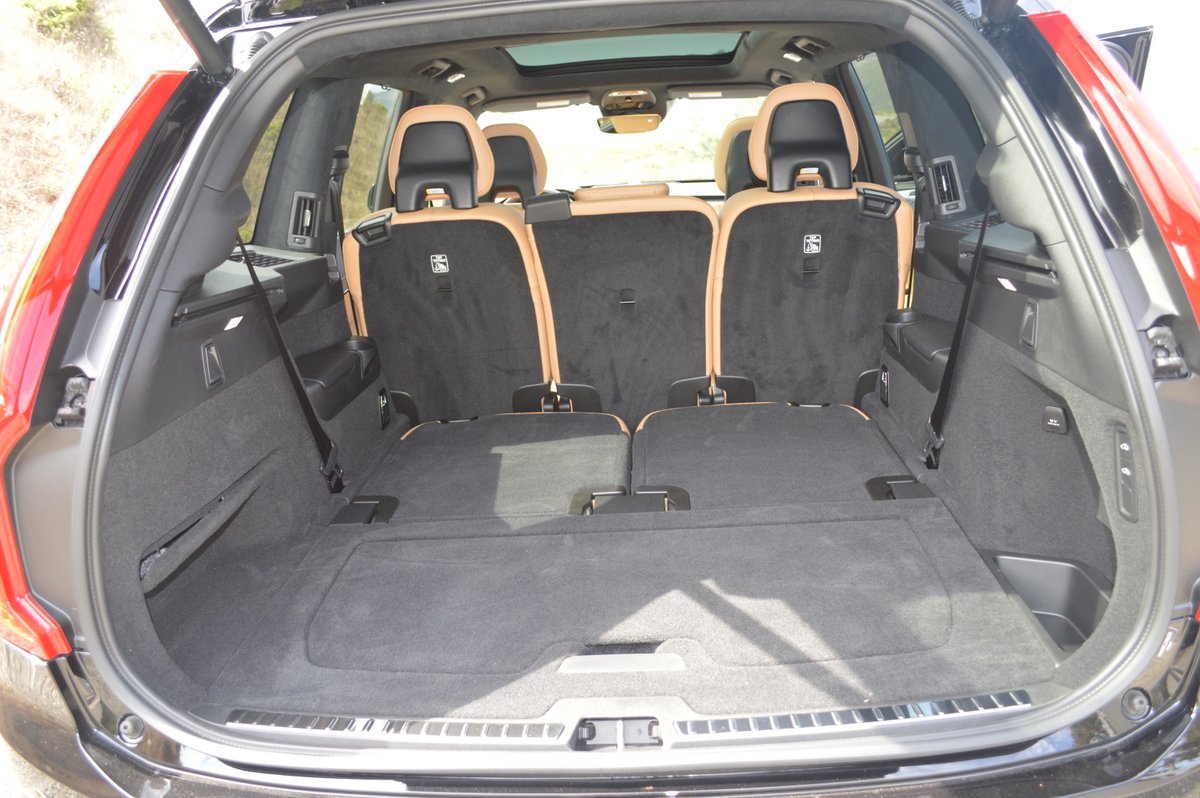 From a driver's standpoint, however, the XC90 leaves something to be desired. Clearly Volvo didn't lavish any visual attention on the engine compartment, which is covered with a funereal flat black plastic shroud. There is nothing to alert you to the fact that this is a milestone engine design, with both turbocharging and supercharging working in consort to produce 316hp from just 2.0 liters of 4 cylinder motor. Coupled to an 8-speed automatic gearbox unfortunately devoid of paddle shifts, the XC90′s power train is hard pressed to motivate this 4,595 pound SUV with alacrity. Each one of those 316 ponies is tasked with moving 14.5 pounds, not a scintillating power-to-weight ratio. The shortfall shows up when you need to make a speedy lane change on the freeway, or initiate a pass on a two-lane back road. However, the XC90 does acquit itself well in handling tasks thanks largely to optional air suspension at all 4 corners and massive 275/40R21 Pirelli Scorpion Verde tires mounted on $800 optional 21″ 8-spoke Diamond Cut Alloy Wheels.
2018 Volvo XC90 T6 AWD Inscription
Engine: 2.0 liter inline 4, Direct Injection, Super and Turbocharged
Horsepower: 316@5700rpm
Torque: 295lb.-ft.@2200rpm
Fuel Consumption: 20MPG City/27MPG Highway
Price as Tested: $74,090
Star Rating: 9 out of 10 Stars
Related posts: