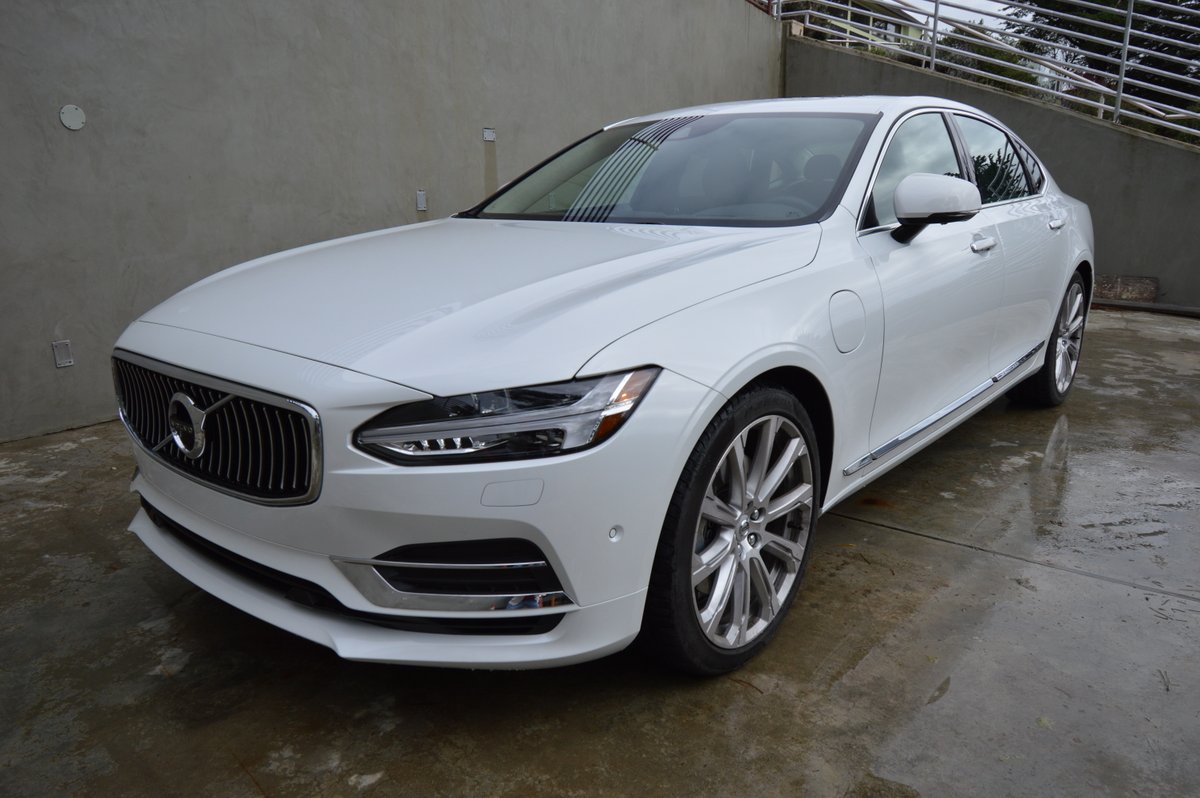 Hypes: Orrefors Crystal Shift Knob
Gripes: Overly Complex GUI
Do you fear the future? Or do you embrace it? Current Volvo TV advertising claims you're either fearful or welcoming. If you fear the future you'll need to find another ride, because the S90 has been designed for those who "embrace the future." At its lowest common denominator, this Volvo functions well as a simple car. Without much of a learning curve, you can slip into it, start the motor, engage Drive, and set off on your journey without giving a second thought to all its inbred complexities. But if you need to change any setting – from heat to ventilation to fan to a million other tasks – you'll need a riding mechanic in the passenger seat to get the job done. Because Volvo's graphic user interface is so demanding of your attention and time, that you will barely be able to keep your eyes on the road. The buried menu operation of the S90′s ancillaries is so distracting it makes texting while driving seem like child's play. Fully engaged operation of the S90 demands more of your attention than a squirming two year old in the back seat. In fact, you'd be overjoyed if the S90 would just drive itself.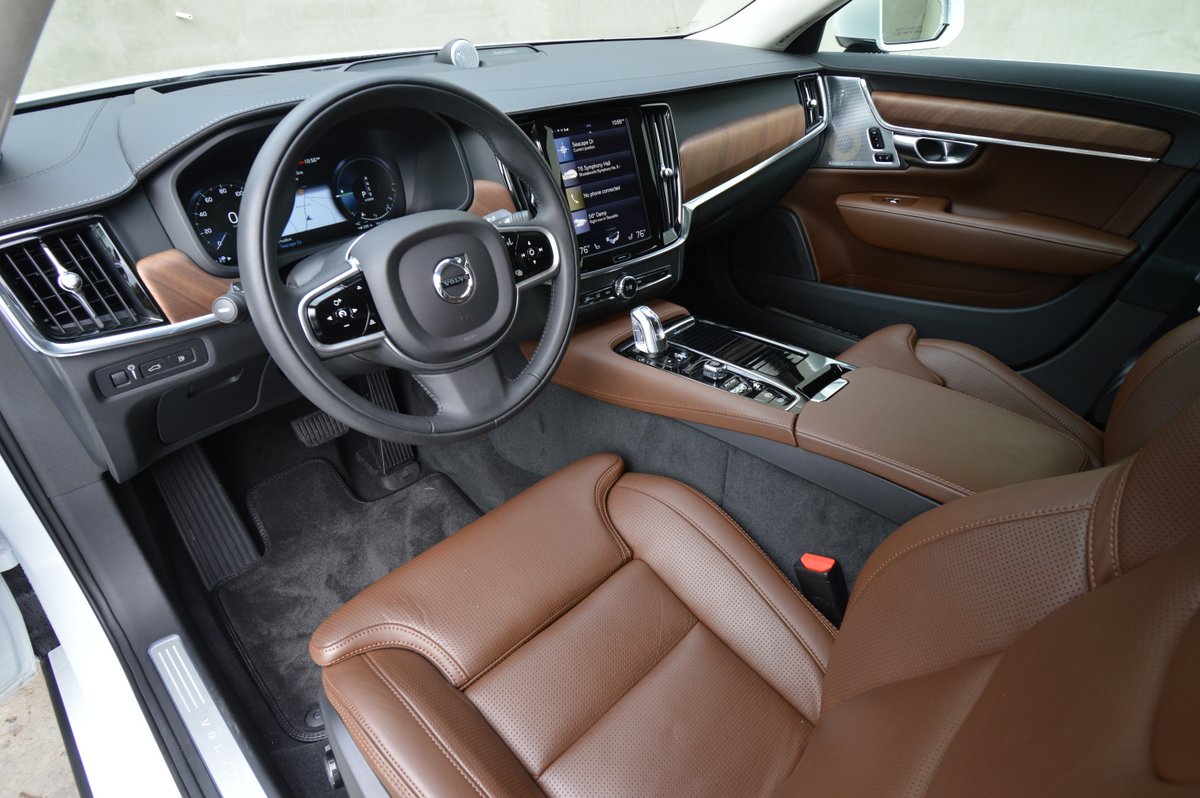 Indeed, Volvo is part way there already. They have equipped this sedan with an unsurpassed array of automated functions designed to replace you with an android. In the "Safety and Security" department Volvo includes "Collision Avoidance by City Safety," which detects the following: "Vehicle/Pedestrian/ Cyclist/Large Animal." Of course, there's also "Blind Spot Information System with Cross Traffic Alert and Auto Dimming Mirrors, Run-Off Road Protection and Run-Off Road Mitigation, Lane Keeping Aid, and Road Sign Information." If all that isn't enough to keep you informed and alert, Volvo also adds a self driving tool called "Pilot Assist – Semi-Autonomous Drive System." You engage this by simply sliding a thumb switch on the steering wheel spoke. Presumably, semi-autonomous drive mode will cut you enough slack to deal with all those demanding icons displayed on the "Integrated 9 inch Touchscreen with Navigation." The S90 comes with every safety aid short of a guy from IKEA to help you assemble furniture. And never doubt that, according to Volvo wisdom, "The Future is for the unafraid."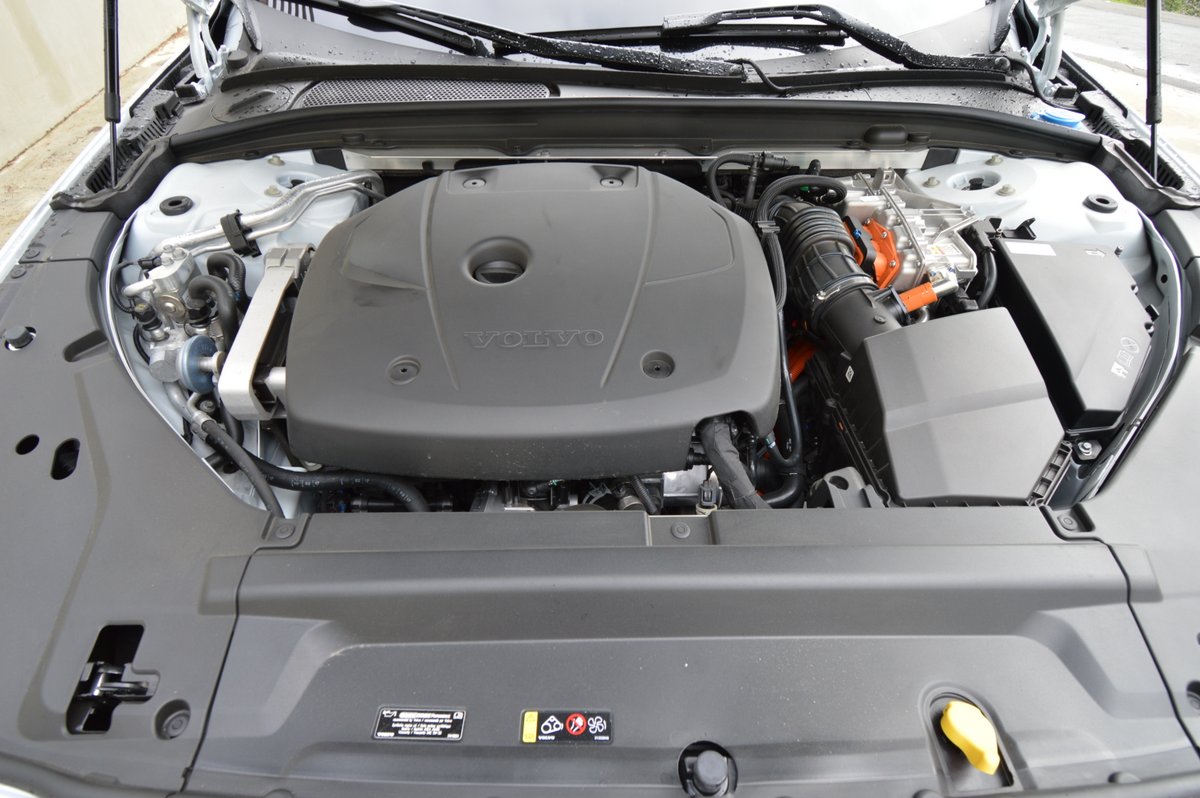 Should you decide, as per my introductory suggestion, to just drive the S90 as the simple tool it really is, you will be rewarded with a very pleasurable experience. There's a small badge on the trunk lid that proclaims this Volvo is equipped with a "Twin Engine." Indeed, this Hybrid offers the usual combination of gas engine and electric motor which combine to produce a prodigious thump when you floor the throttle. There's a resounding 472 foot-pounds of torque available to propel this Swedish track star of a limousine. The immediate issuance of torque from the 87hp electric motor is rapidly boosted by the gas engine's 2.0 liter supercharged and turbocharged four cylinder motor to produce a combined output of 400hp. In other words, this Volvo is stinking fast, propelled through its 8 forward gears with an alacrity that will surprise even the most jaundiced sports sedan driver. And for the environmentally conscious, this Hybrid is a plug-in. With its exceptionally long wheelbase (116″), the S90 will never qualify as a true sports sedan. Though its curb weight of 4,085 pounds takes a bit of horsing to control, the S90′s moves on back roads are convincingly sure-footed thanks to meaty radials (Pirelli P Zero- 245/40R19) and a suspension system controllable from the Driver-Mode switch on the center console. We tended to favor the "Power" setting which stiffens steering response while quickening throttle reaction.
The Inscription Features which add $4,500 to the bottom line, are well worth the extra cost because they confer a level of exceptional performance and beauty to the base S90.
You will get daytime driving lights (DRL) that Volvo actually calls "Thor's Hammer." Better yet, these lights become active bending lights at night, illuminating curves even before you turn the wheel. The cabin of the Inscription is festooned with therapeutically lovely "Linear Walnut Wood Inlays," the upper dash and door panels are cosmetically tailored with contrast stitching, and front and rear seats are treated to buttery Nappa leather that even covers the color-coordinated key fob.
The 2018 S90, while designed in Sweden, is constructed entirely in Daqing, China, with its transmission imported from Japan. Chinese workmanship on the S90 is impeccable. If you're in the market for a limousine-sized luxury sedan replete with all the icons the future demands, then check out the new all-wheel-drive Hybrid S90.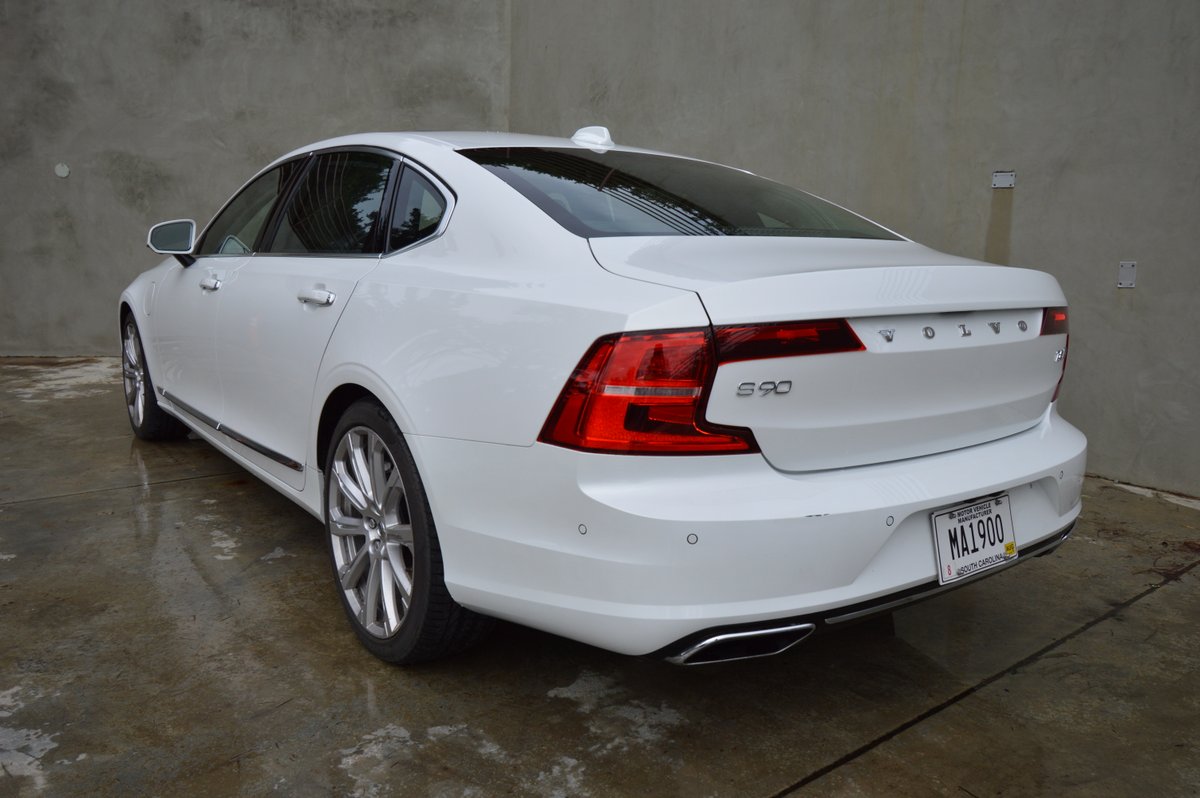 2018 Volvo S90 T8 E-AWD Inscription
Engine: 2.0 liter inline 4, turbocharged and supercharged, plus Electric Motor
Horsepower: 400hp
Torque: 472lb.-ft.
Fuel Consumption: N/A
Price as Tested: $82,140
Star Rating: 8 out of 10 Stars
Related posts: