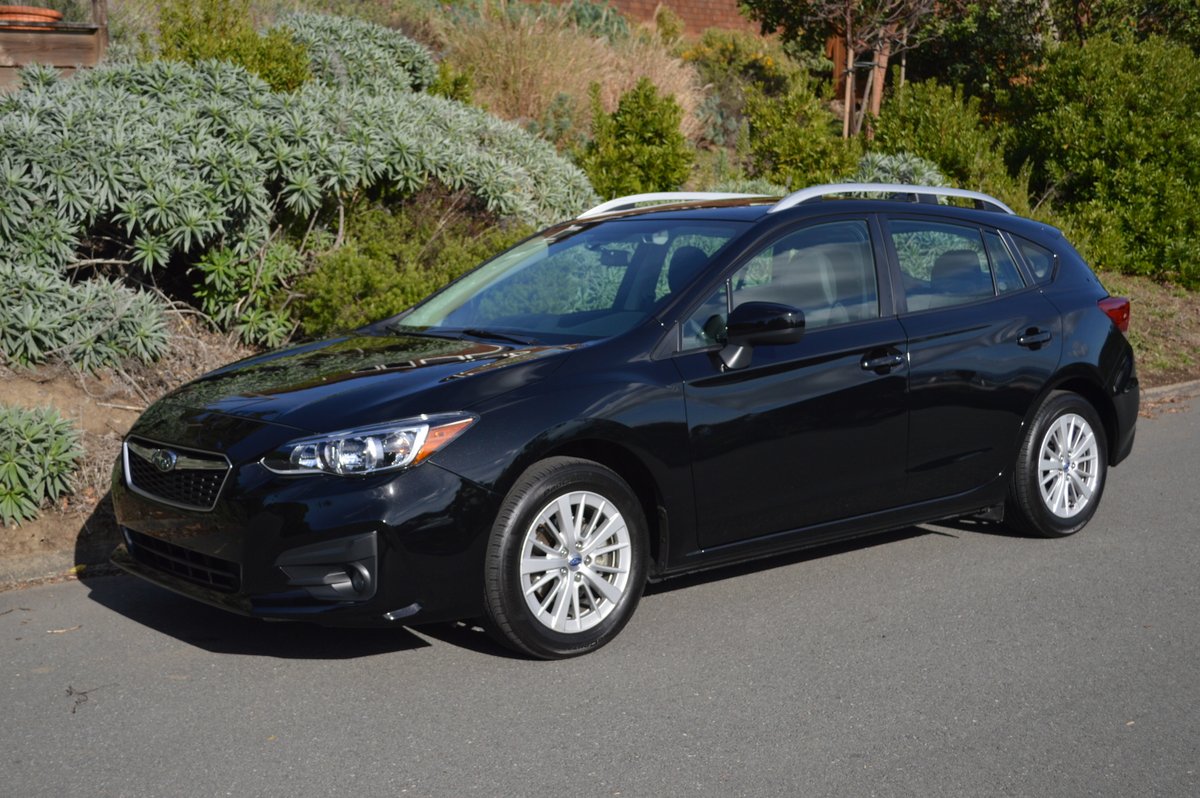 Hypes: Spatial Ingenuity, Full Time AWD
Gripes: Underpowered, Chintzy Fabric Seats
Subaru of America, founded in 1968, boasts a long, humorous history of selling itself short with catchy advertising campaigns. They sold their first mini car, the Subaru 360, with the tagline, "Cheap and Ugly Does It." This theme resurfaced in the mid 1970s with the "Inexpensive. And Built to Stay That Way" appeal to bargain hunters. Although Subaru has long since ditched those self demeaning ad campaigns, much of the original economy appeal of this brand remains intact. For the money you still can't beat Subaru, And their loyal customers relish the fact that they don't have to go into debt to buy one. In fact, Kelly Blue Book, which has been in the car evaluation business since 1926, recently bestowed the following exemplary awards on Subaru: Most Trusted Brand, Best Overall Brand and Lowest Cost to Own.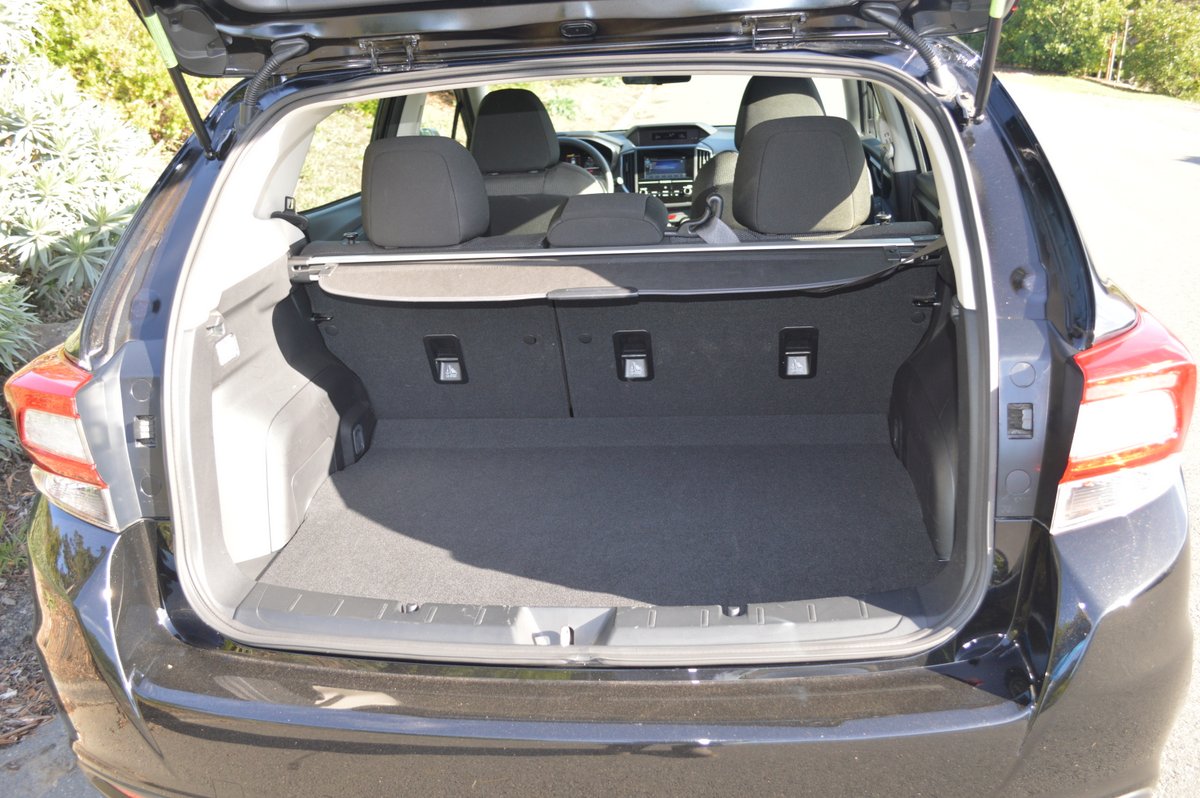 If you doubt the reasoning behind those awards, just examine how much road real estate $21,695 will buy you in the Impreza line for 2017. Our test wagon – small as it was externally at just 175.6 inches in length – featured 5 big doors, and comfortable seating for 5 adults. It also offered 20.5 cubic feet of storage space with the rear seat backs fully erect. Drop those 60/40 split backs flat, and you've got enough storage space for a mountain bike to accompany you wherever you travel. Somehow, the diminutive Impreza manages to offer 55.3 cubic feet of space with rear seatbacks collapsed. Score one for outdoors types who live to transport hiking and biking gear to distant places. And if that double nickel worth of interior space falls short of your kayak demands, the Impreza roof provides a standard set of matte silver rails good for even more external storage.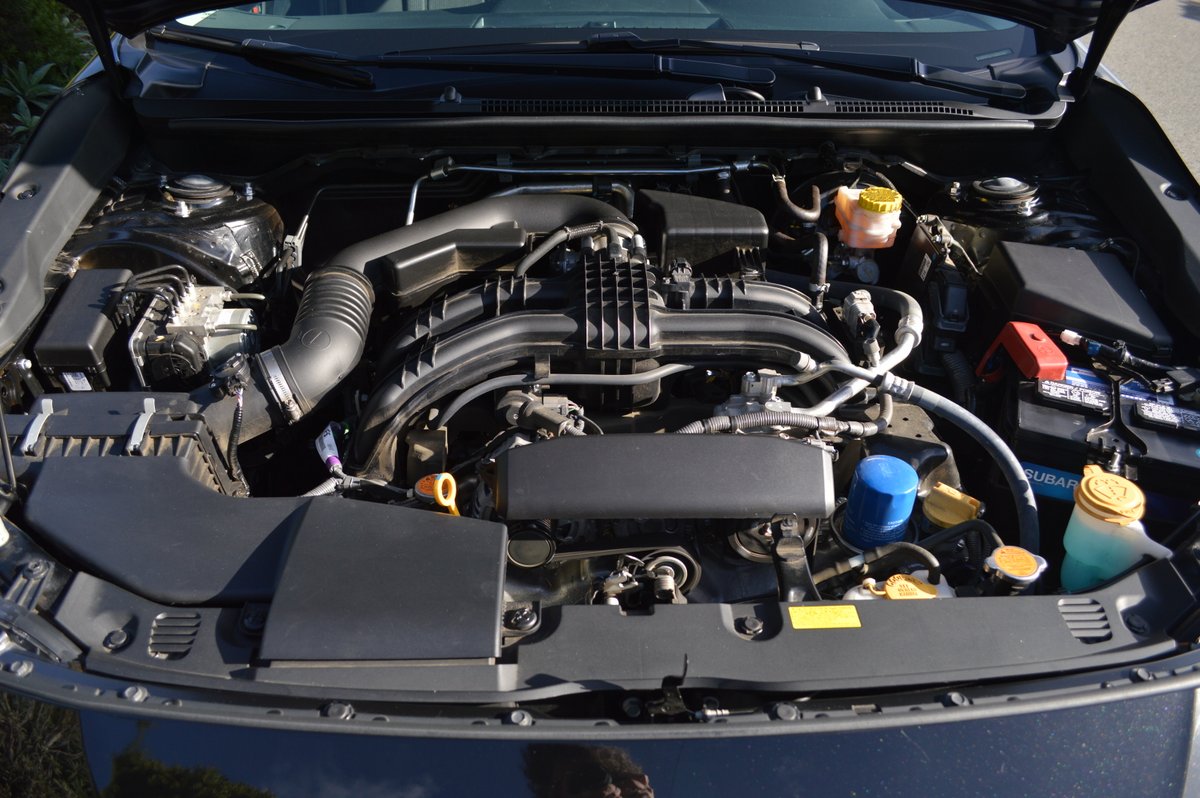 Subaru has been building all wheel drive station wagons since the DL/GL model of 1975. No car company has a longer history in this specialty market. That DL/GL was the first mass-production, popular-priced 4WD passenger car. The Impreza thus benefits from more than 4 decades of refinement of that original formula. Under the hood is the company's storied 2.0 liter, opposed (Boxer) 4 cylinder, direct gas injection engine, which makes 152hp and 148lb.-ft. of torque. This unit emits a pleasing and familiar Boxer Blat as it propels the Impreza through a CVT gearbox which Subaru labels "Lineartronic." The Lineartronic unit offers 7 pre-determined "speeds" for use in manual mode, and provides small paddles for micro-managing shifts. Most of the time, we were happy to leave the CVT in drive and let the Lineartronic do all the thinking.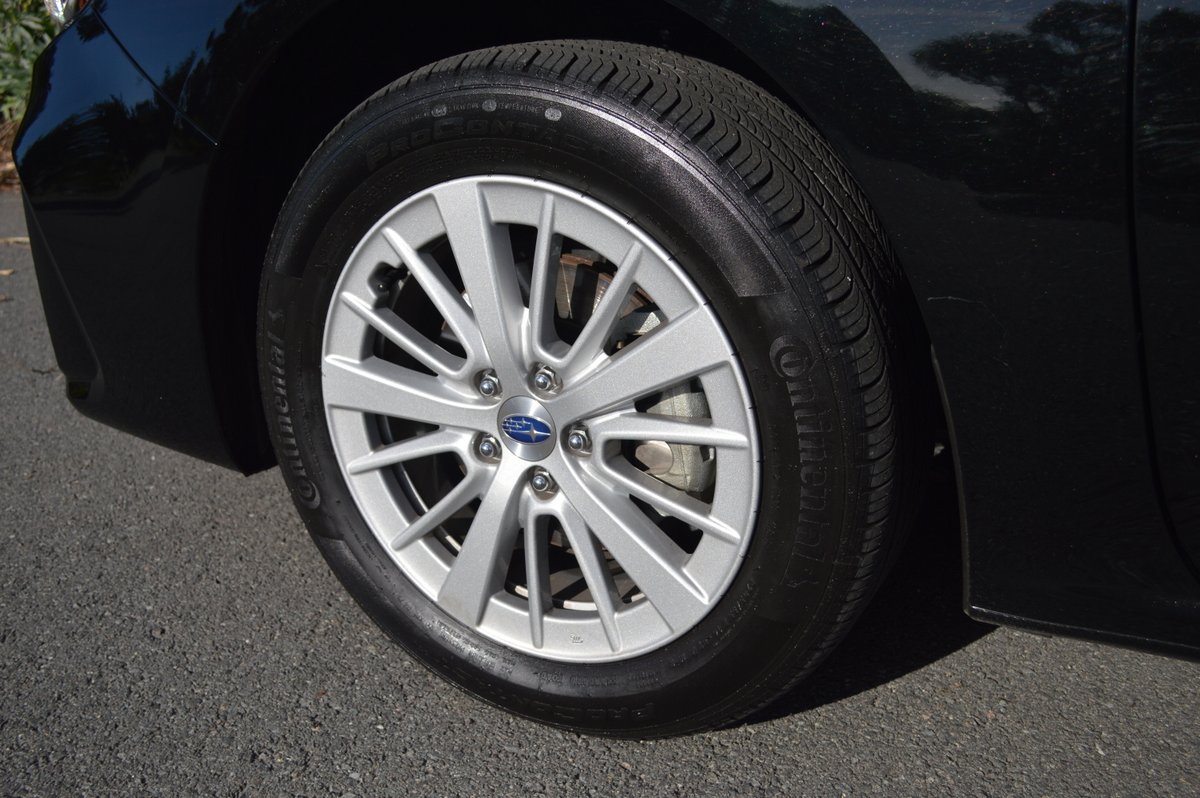 If you order the Premium Impreza, Subaru supplies a plethora of unexpected attributes that distinguish this bargain wagon. At each corner, 16″x6.5″ alloy rims mount 205/55R16 Continental ProContact TX tires that maximize the Impreza's AWD adhesion on both dry and slick road surfaces. The Impreza boasts a supple ride thanks to "Stablex" suspension dampers and inclusion of a rear suspension stabilizer bar. Our experience with this wagon confirmed Subaru's claims that the Impreza is "ready to go all out… nearly anywhere you want." While the Impreza's handling is predictable, and stable, you will never be setting any lap records in the it. If speed is your need, than look to the Subaru WRX model line for thrills.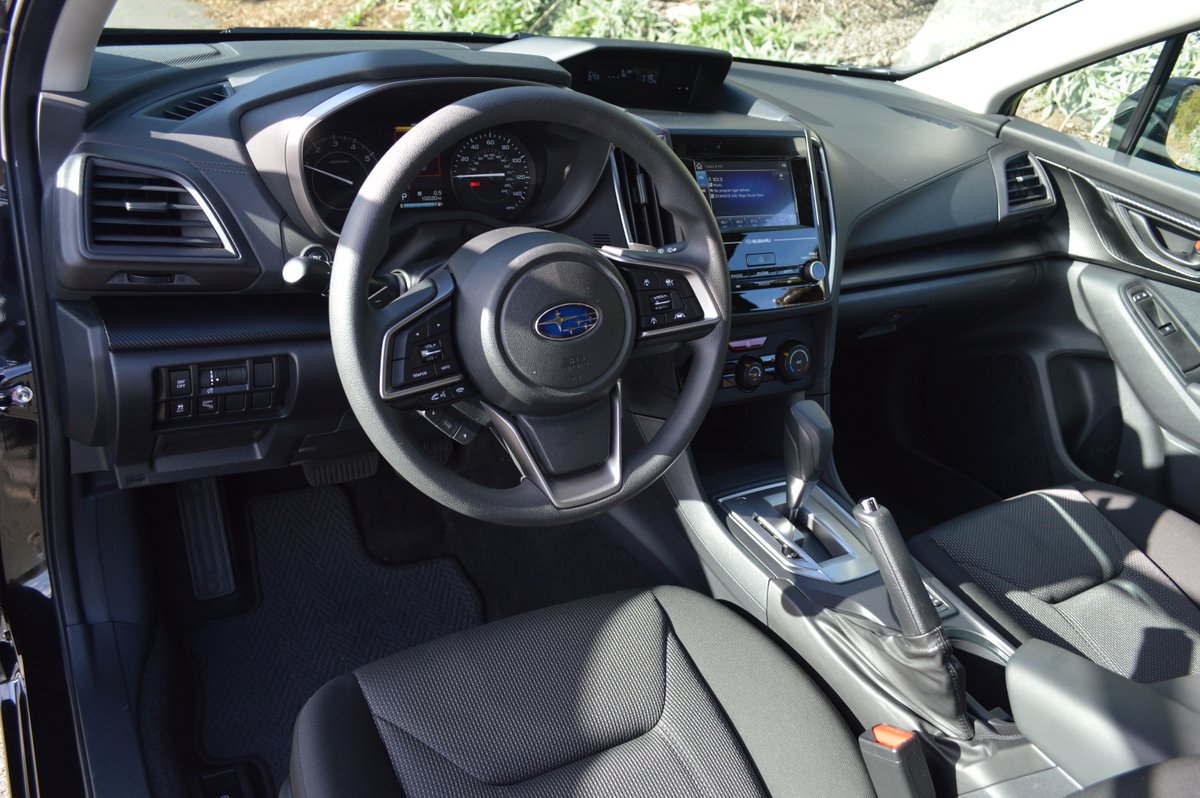 For 2017, Subaru offers smartphone integration with Apple Carplay and Android Auto, as well as Aha, Pandora, and Bluetooth hands free connectivity. Your visual portal to all that virtual goodness is the 6-speaker "Starlink" media system, which displays its settings on a 6.5 inch touchscreen featuring high resolution graphics. Starlink provides a one year free subscription to Subaru's Safety Plus Package which provides accident recognition and assistance. Our test Impreza also included Subaru's optional EyeSight Driver Assist Technology. For $2,395 EyeSight provides automatic pre-collision braking, lane departure and sway warning, lane keep assist, blind spot detection with lane change assist, and rear cross traffic alert. In addition to all those nannies, Subaru also throws a moonroof and steering responsive fog lights into the package mix. Adding EyeSight brings the Impreza's bottom line to $24,910. Still comparatively inexpensive, and designed to stay that way.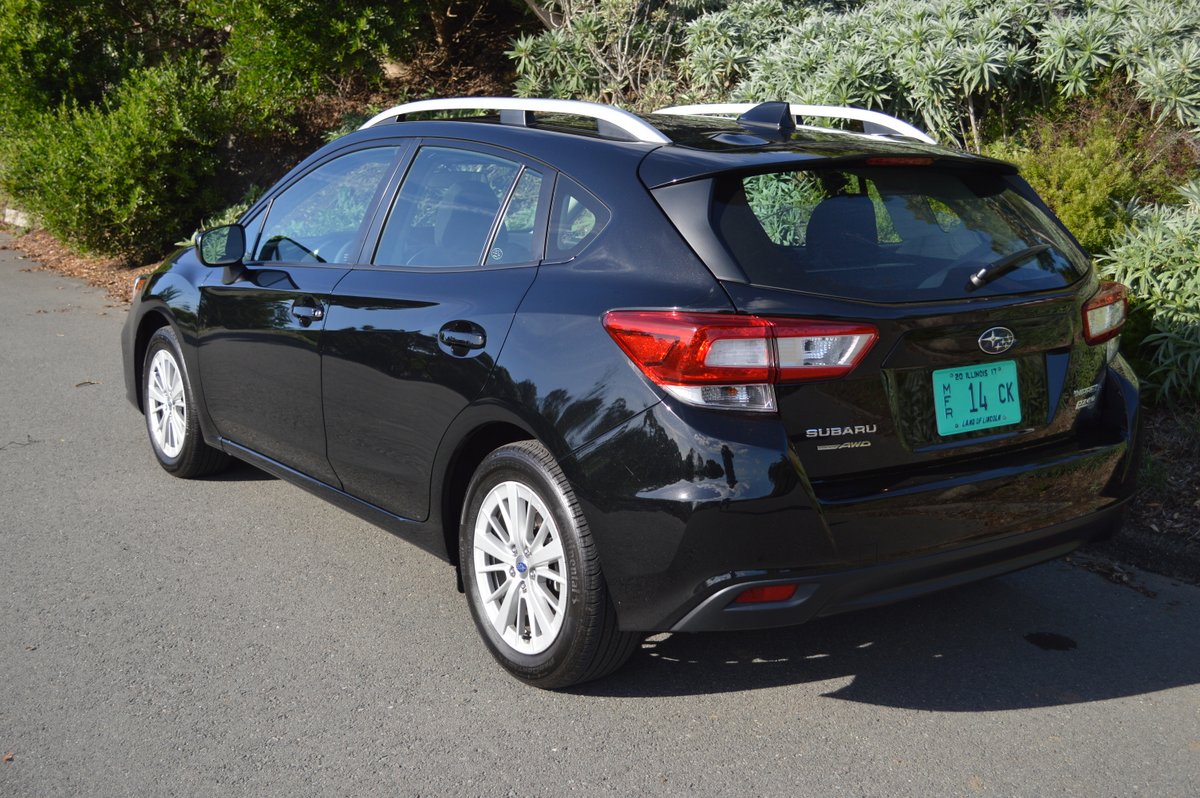 2017 Subaru Impreza 2.0i Premium
Engine: DOHC 4 cylinder, 2,0 liter Boxer with direct injection
Horsepower: 152hp@6000rpm
Torque: 148lb.-ft.@4000rpm
Fuel Consumption: 28MPG CITY/37MPG Highway
Price as Tested: $24,910
Star Rating: 8 out of 10 Stars
Related posts: