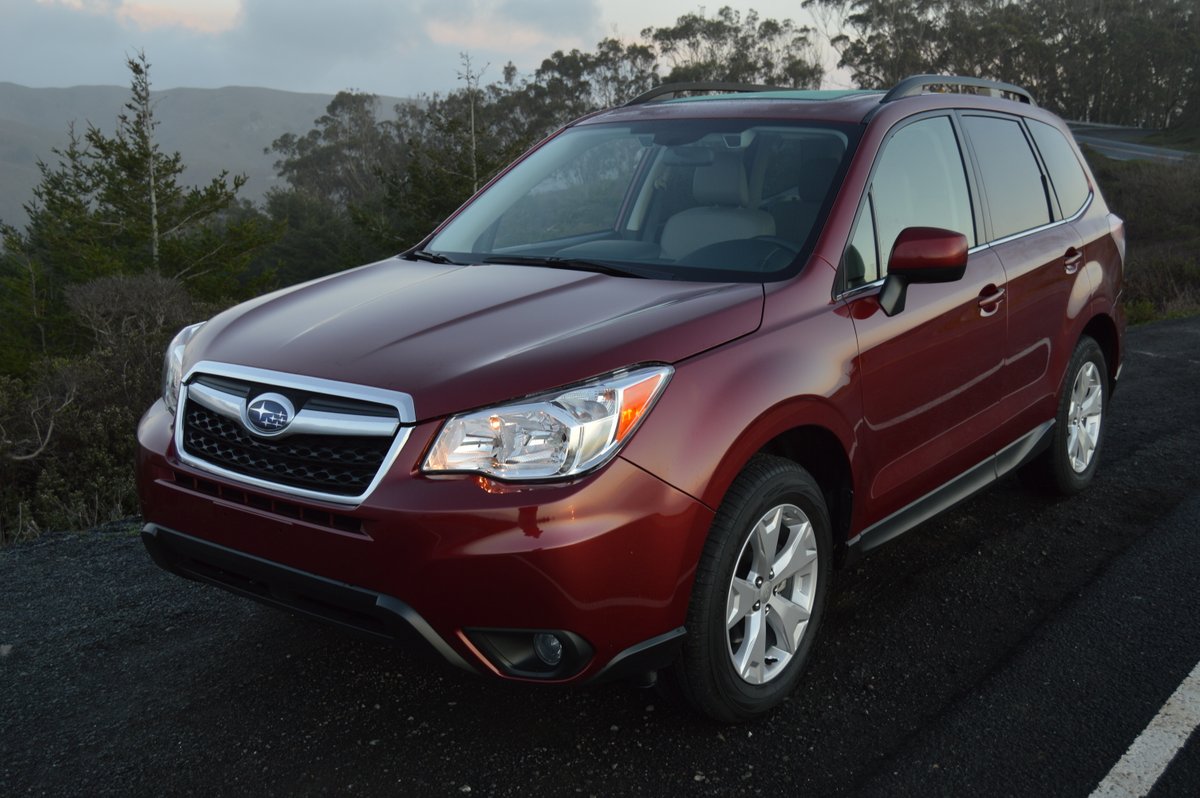 By David Colman
Hypes: Airy Cabin, Practical Load Capacity
Gripes: EyeSight Annoyance, Noisy Powertrain
Subaru pioneered the crossover SUV with the original Forrester. The 2016 model marks the fourth revision of that first model. This 3,370 pound mini SUV retails for $28,795 in Limited trim. With a wheelbase of 105 inches, it will comfortably accommodate five adults with room to spare under the hatchback for all their belongings. If you drop the rear seats flat, 68 cubic feet of cargo will slip through that back door unhindered. With its spacious and standard panoramic moonroof, the interior of the Forester is airy and habitable for long trips. Although it looks decidedly homey from outside, from within it feels just like home.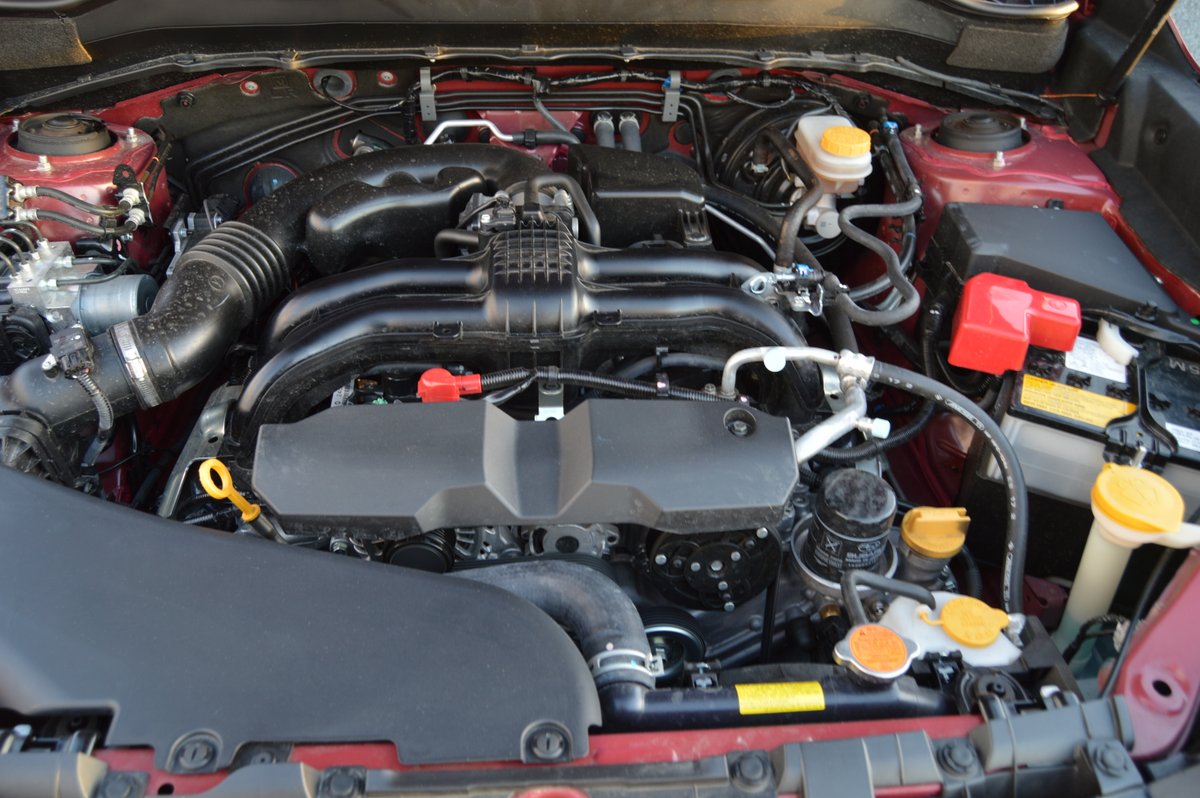 The practicality motif extends to the engine compartment where a modest displacement four cylinder engine of 2.5 liters churns out 170hp and 174lb.-ft. of torque. This rather noisy power source feeds drive to all four wheels through a CVT transmission that offers only L (Low) and D (Drive) ranges. At full cry, the gearbox and the engine conspire to produce such a clatter that you will hesitate to use full throttle due to noise overload. The upside here is that during an extensive week of driving, the Forester's fuel gauge never dropped below a quarter of a tank. The EPA rates this SUV at a respectable 27 MPG in overall city and highway usage.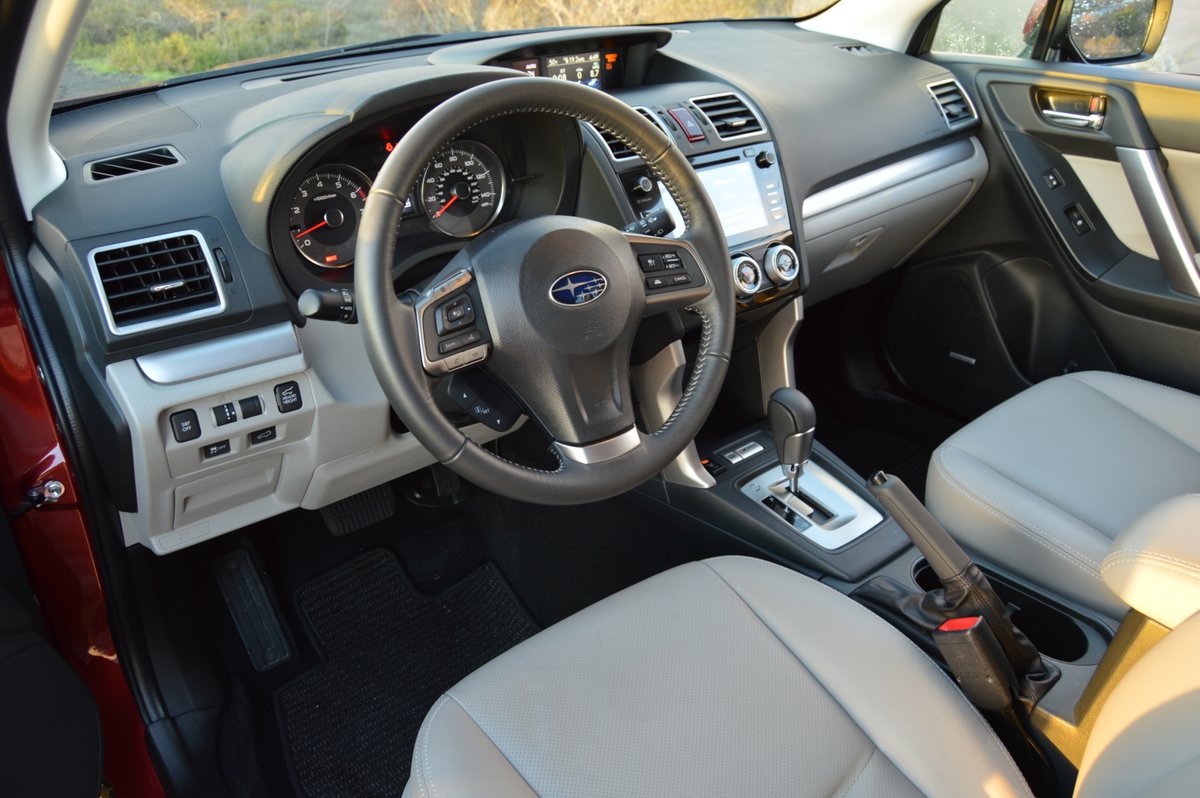 The cabin of the Forester is tall enough to permit excellent visibility in all directions for front and rear seat passengers. Subaru has invested substantial effort in making the interior livable. Welcome heated front seats are perfect for cold morning drive-offs. The contoured door pockets hold a variety of oddments with ease, including drink bottles. The sun visors are thoughtfully elongated to compensate for the unusual height of the windshield. The tailgate door can be commanded to open with a nudge of the key fob remote control. A push button on the bottom edge of the rear door shuts it automatically. All these features make the Forester exceptionally handy and comfortable.
Handling of this Subaru is acceptable, but you won't buy this SUV because it's a road burner. The Limited model includes 17 inch alloy wheels shod with Yokohama Geolander S91 tires measuring 225/60R17 at each corner. These tires afford better inclement weather adhesion than dry weather performance. Consequently, the Forester adheres well on rain soaked pavement, but tends to understeer when pushed hard on dry road surfaces. Also, due to its high center of gravity, the Forester feels somewhat top heavy when directional changes are made. Ride quality is choppy over rough pavement.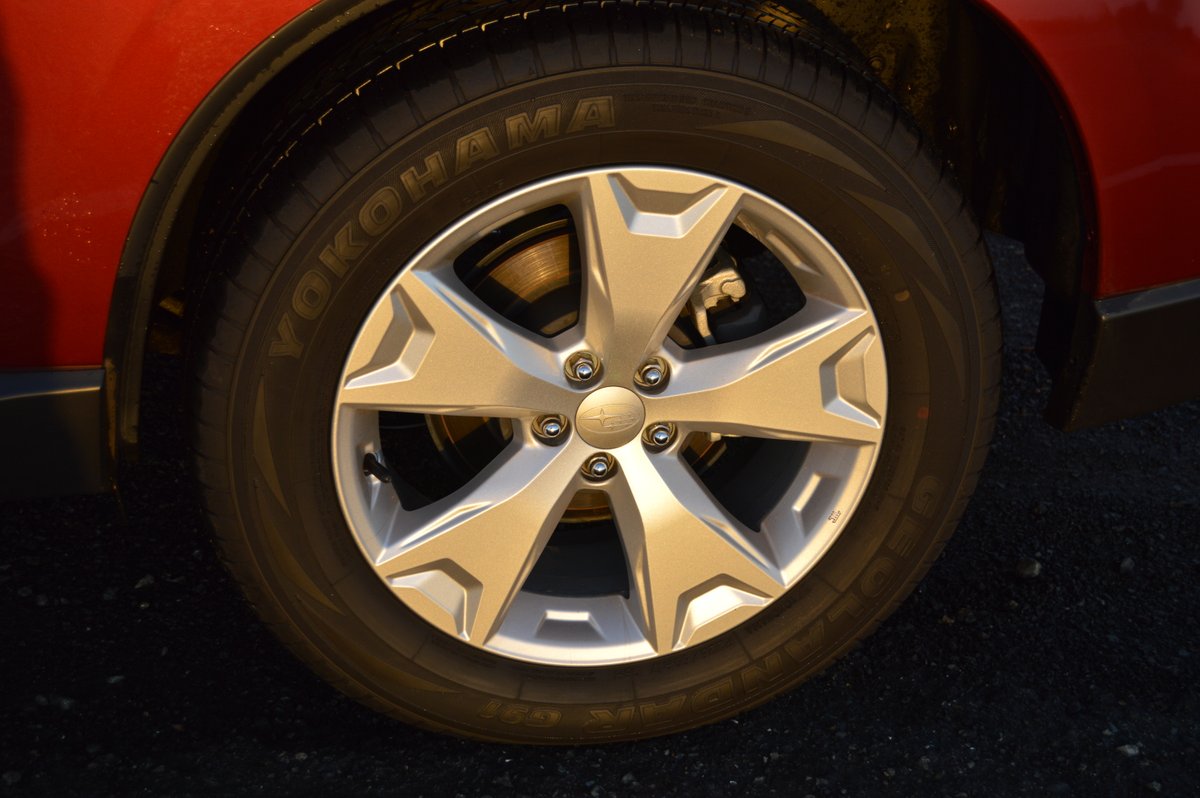 Our test Forester's all up price of $31,790 included $2,145 for a package providing navigation, harman/kardon audio, and EyeSight. The latter inclusion, EyeSight, brings together a number of autonomous features which Subaru hopes will increase your driving safety. I found most of EyeSight's benefits to be of negligible use and would definitely not order the package for my Forester. The Lane Keep Assist is a nuisance which I turned off at every opportunity, the radar cruise control can be better accomplished by exercising your throttle foot, and the system's collision avoidance warnings proved obtrusive and unwarranted. Subaru claims that EyeSight will go so far as to cut throttle or apply brakes when it senses an imminent collision. I would prefer to remain in charge of both those departments until further notice.
Of course, you can save yourself the extra $2,175, but you'll have to do without the useful navigation part of the package, as well as the upgraded sound system. When it comes to dashboard layout, Subaru's Forester could stand some revisions. For example, if you want to perform a task as simple as changing the direction of air flow from footwell to face, you need to access the "Mode" dial on the right side of the center dash panel, then search for a tiny pictograph located a foot away from the rotary Mode dial. The whole sequence is unacceptable and ripe for rethinking.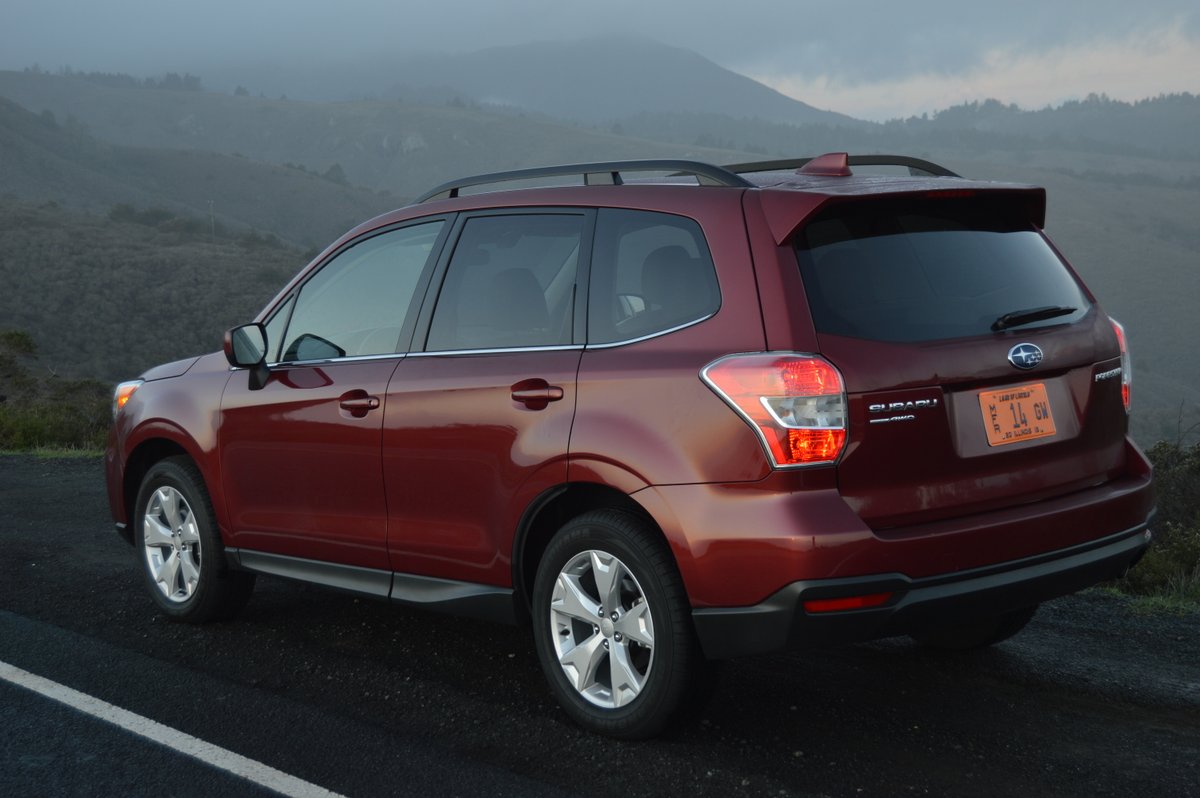 In sum, the Forester, despite its handling and ergonomic deficiencies, presents a good case for purchase if you're looking for inexpensive city transport with a flair for all terrain travel. This SUV offers special X-Mode management of reduced speed off-road duty. Active torque split all wheel drive management is designed for trail running under 12mph. At 25mph, X-Mode's electronically managed, continuously variable transfer clutch realigns itself automatically to normal all wheel drive settings. That's a lot of technology for less than thirty grand.
2016 Subaru Forester 2.5i Limited
Engine: opposed 4 with fuel injection
Horsepower: 170hp @ 5800rpm
Torque: 174lb.-ft. @ 4100rpm
Fuel Consumption: 24MPG City/32MPG Highway
Price as Tested: $31,790
Star Rating: 7.5 out of 10 Stars
Related posts: