By David Colman
Hypes: Street Legal Go-Kart
Gripes: Poor Rating in IIHS Small Overlap Crash Test
For the sheer joy of driving, Fiat's 500 Abarth is unmatched. With a price under $30,000, it's something of an economic miracle. Even though our bright "Celeste Blu" test car had its bottom line elevated by $5,375 worth of options, this storming gnat's total price amounted to just $28,945. You would be hard pressed to have more automotive fun for that kind of money.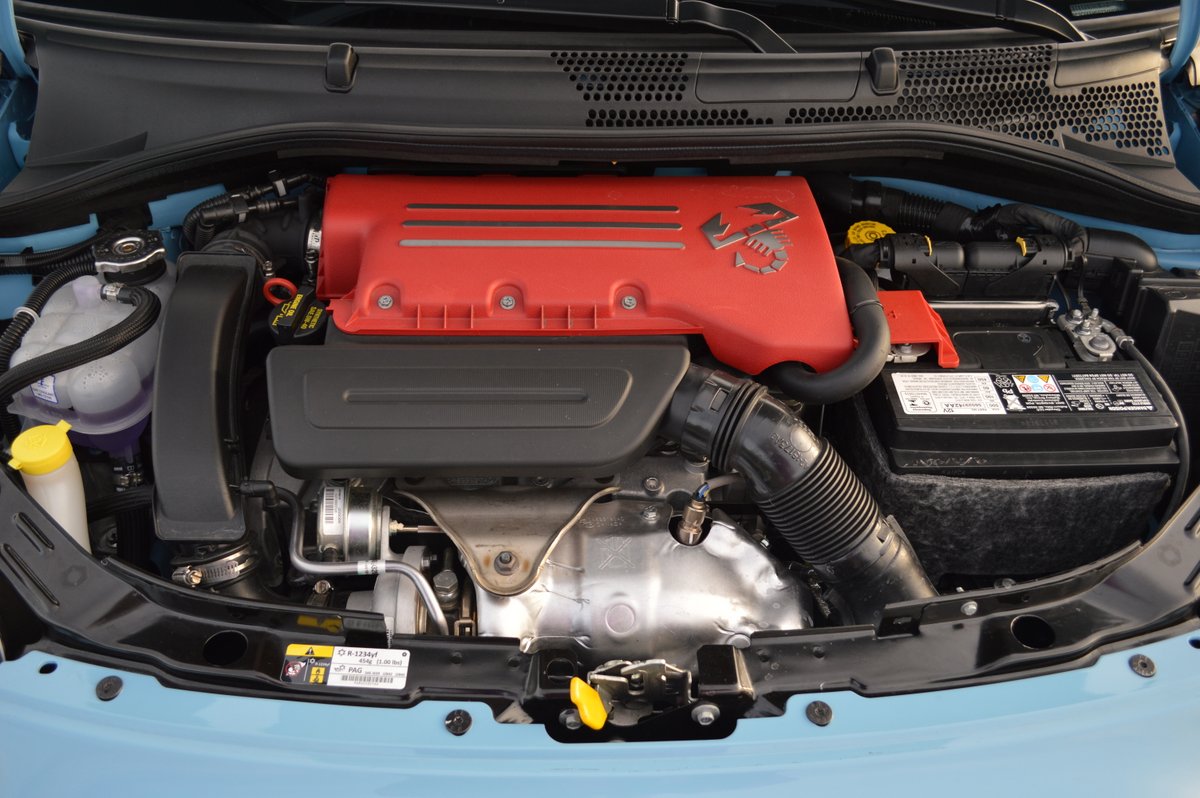 The basic 500 model is a cute, diminutive reimagining of the post-war Fiat that dominated Italian highways 60 years ago. That little package provided affordable, unpretentious transportation for a war ravaged country. Today, the 500 is still affordable and unassuming. But in a world full of beastly looking, complicated cars, the 500′s major attraction remains its endearing small size and simplicity of design. In many ways, it has taken from VW the mantle of "people's car" that the Beetle once owned. But the 500, in base form, is a lethargic performer, with just enough grunt (101hp) to manage freeway merges without embarrassment. Enter the Abarth option. Plumb a turbo onto the basic 1.4 liter engine, add a 16 valve "MultiAir" head, and you've got yourself an entirely different proposition than the base 500. The Abarth, named after famed Italian racer Carlo Abarth, ups output by 60 percent, to 160hp. That much extra thrust transforms the lethargic base 500 into a superlative little pocket rocket.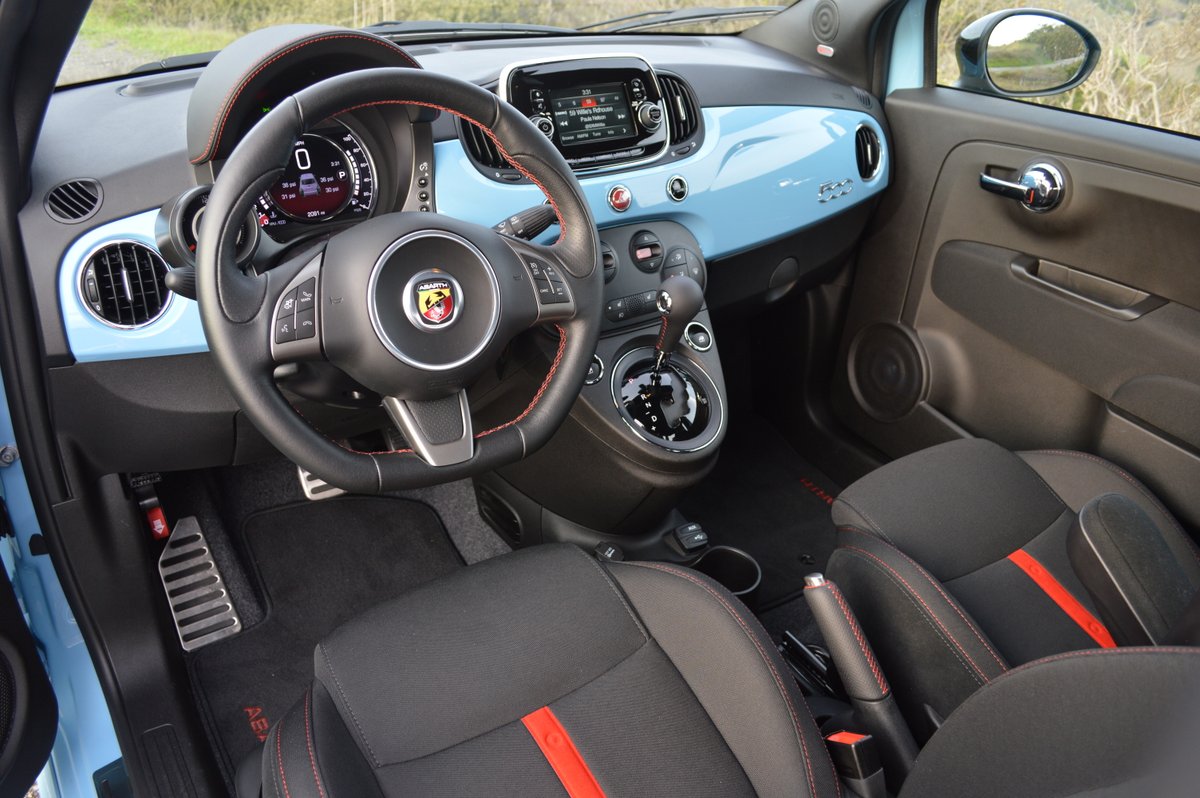 Once ensconced in the very supportive racing striped sports seat, you'll find the fat rimmed, leather-wrapped steering wheel and the leather covered, ball-topped shift knob right where you need them for precise control. Because the shift knob is so close to the rim of the wheel, there's no need for paddles here. Just position the stick of the optional ($1,350) Aisin 6-speed heavy duty automatic in its manual control gate and bump the shifter forward for downshifts and backwards for upshifts. This system works flawlessly. Its ease of use far surpasses wheel mounted paddles you have to chase through 360 degrees while turning and shifting.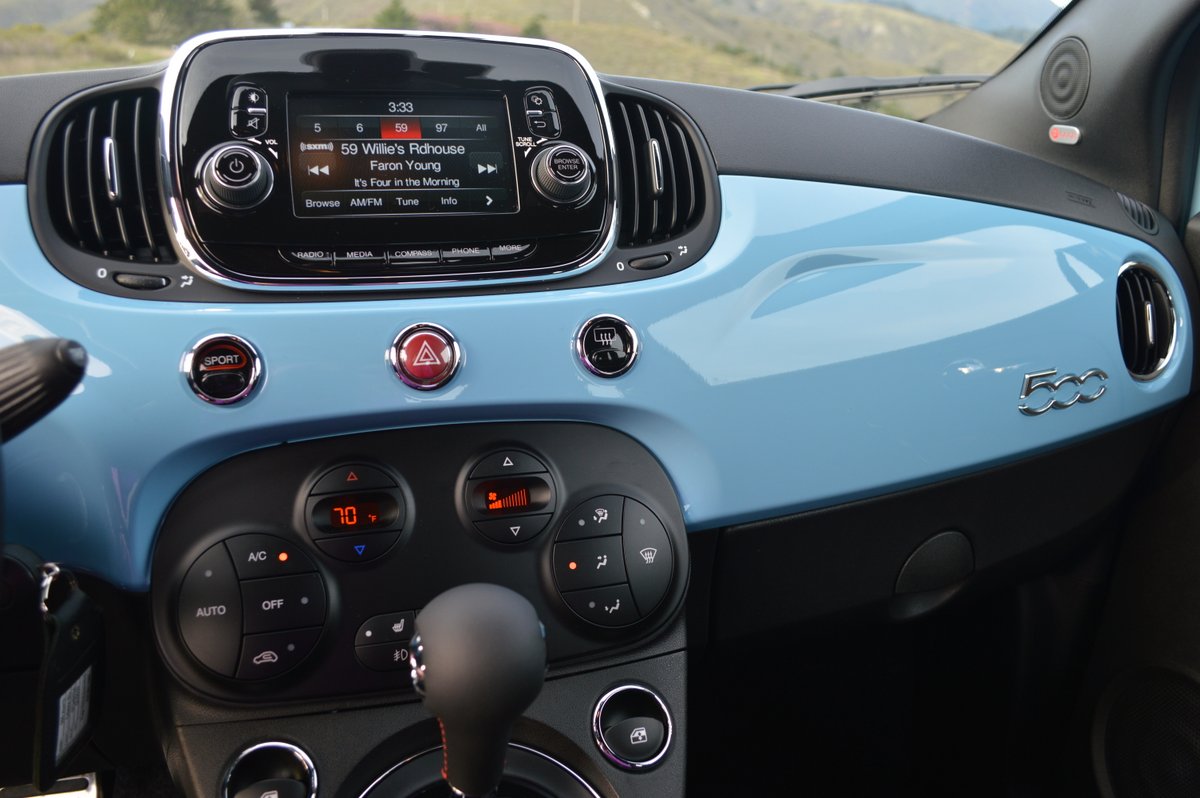 The weight of the steering is halfway between power assist and no assist at all. In other words it's as close to perfect as you can find in today's over-boosted marketplace. Expensive sports offerings from BMW and Porsche offer multiple "sport" settings to alter steering feedback. I have yet to experience one of them that can match this Abarth for positive information. The Abarth offers no such array of steering options because it doesn't need any. It's perfect the way it comes from the factory where it's built in Toluca, Mexico.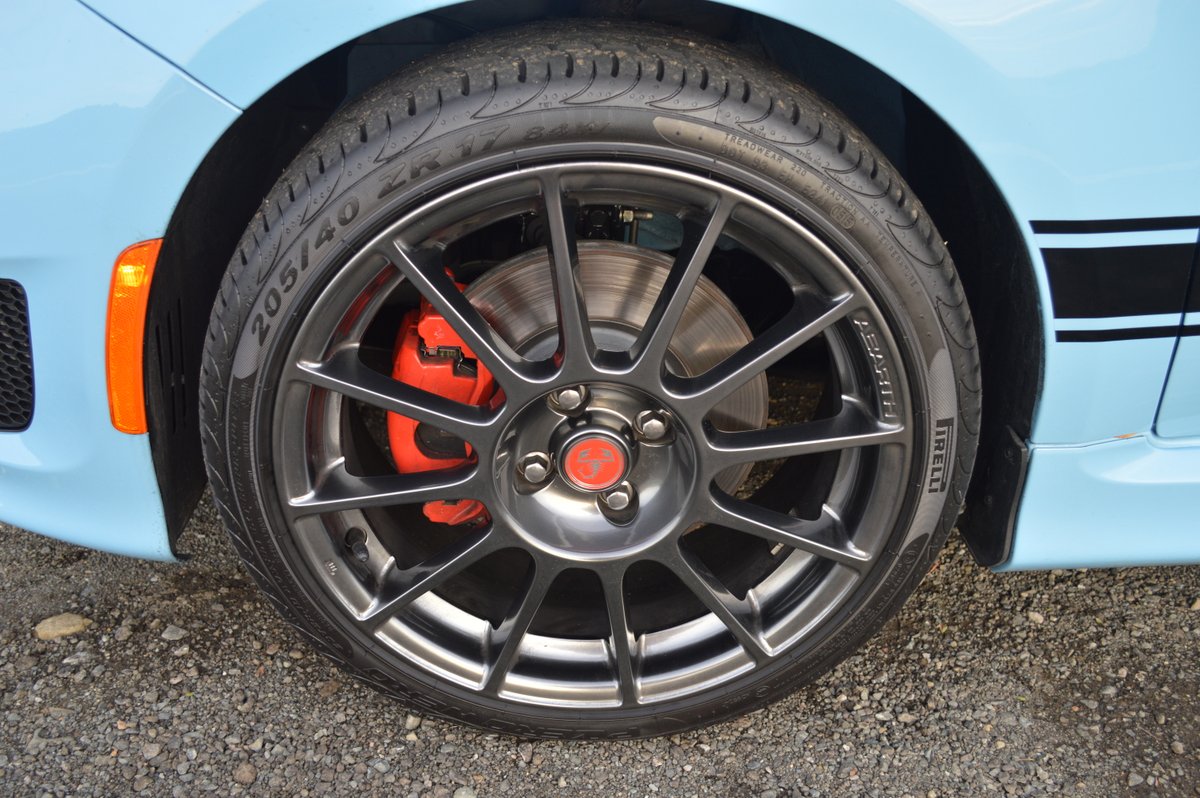 Equally responsible for the precise road feel are the 6.5″ x 16″ alloy rims shod with top-of-the-line Pirelli P Zero Nero rubber (195/45R16). These super sticky tires hang on without so much as a squeal of protest even when the Abarth's firm suspension is at maximum tilt. Driving this petite 2,415 pound warrior on twisty sections of road is a delightful throwback to a time when cars weighed nothing compared to today. If you are interested in experiencing go-kart handling the Abarth is the ride you'll cherish.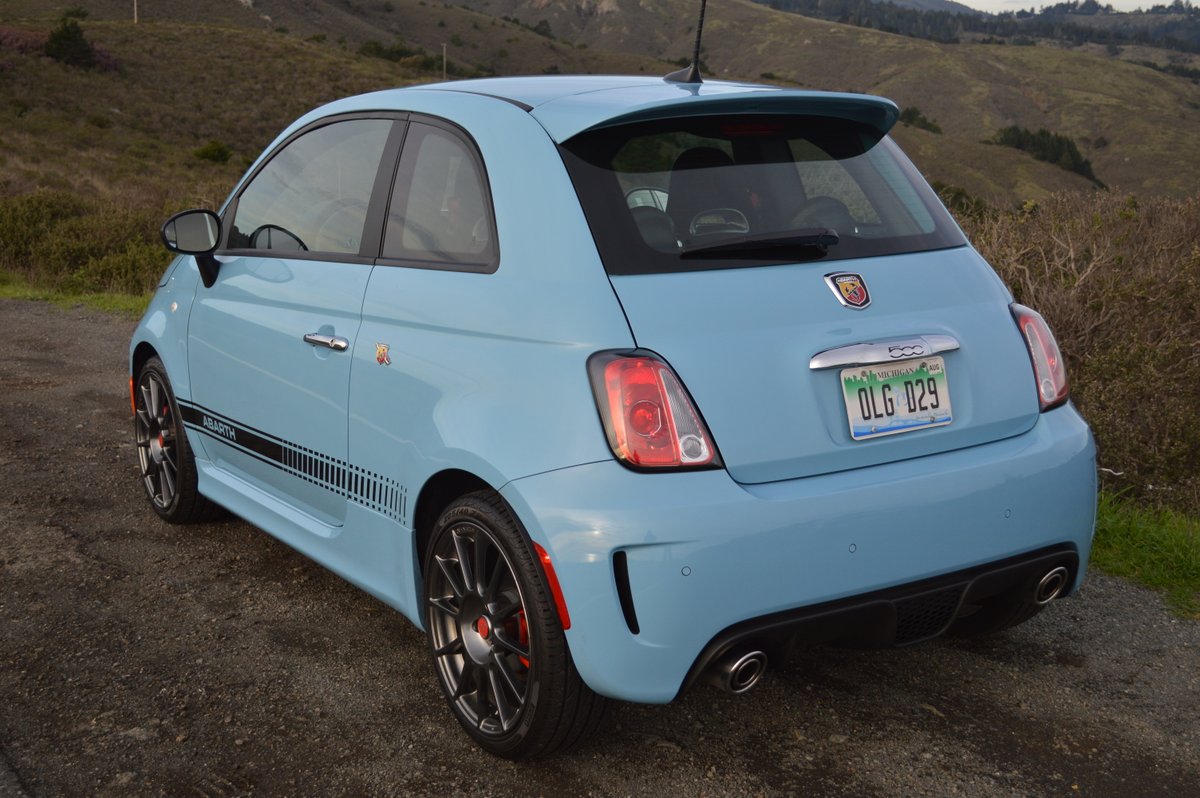 Back in the day, the first thing enthusiasts did to a new sports car was install an Abarth exhaust system. Although pricey, these beautifully finished black crackle pipes invariably made your new ride sound like a Formula 1 machine. I am happy to report that the mellifluous Abarth sound has not been lost in this latest incarnation from Fiat. The sound level here varies from a harmonious blat at cruising speed to a stridently purposeful shriek at full throttle. In the unlikely event that bystanders miss this patented Abarth mating call, they will be sure to take notice of this punk rocker's unmistakable visual symphony. No fewer than a dozen Abarth scorpion emblems decorate the body and interior surfaces, and a pair of laser striped Abarth nameplates are emblazoned along the flanks. In a final touch of self celebration the "Abarth" name flashes digitally across the instrument pod every time you start or stop this beguiling little devil.
2016 Fiat 500 Abarth
Engine: 1.4 liter inline 4, 16 valve MultiAir Turbo
Horsepower: 160hp
Torque: 183lb.-ft.
Fuel Consumption: 24MPG City/32 MPG Highway
Price as Tested: $28,945
Star Rating: 10 out of 10 Stars
Related posts: