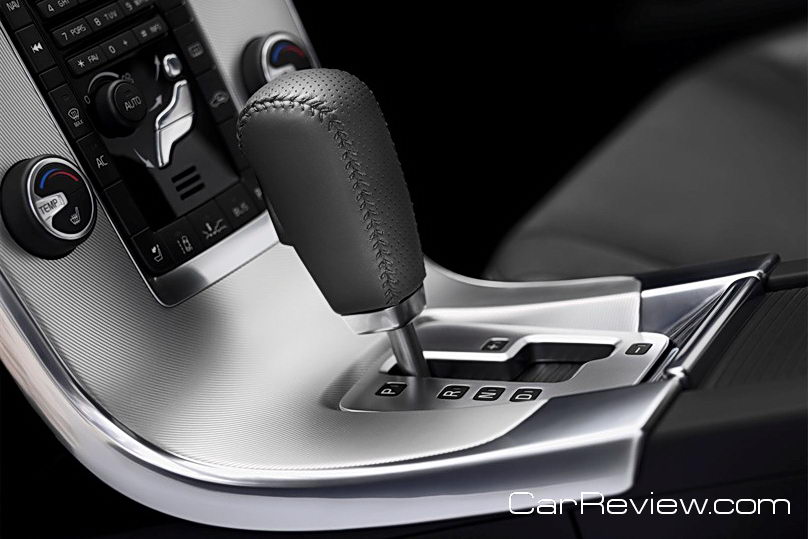 The ample amount of torque is especially handy when climbing hills and passing slower traffic. I took the S60 R-Design on a road trip from the San Francisco Bay Area down to Los Angeles, and quickly became addicted to the effortless acceleration, even in 6th gear. Surprisingly, fuel economy doesn't suffer much, even when dipping into the turbo quite a bit, as we still achieved over 25 mpg on the trip. EPA figures for the car are 18 mpg city and 26 highway.
The only major complaint I have is the outdated 6-speed automatic transmission, which doesn't even offer paddle shifters for more convenient manual operation. Although shifting was commendably smooth and reasonably quick, the tranny just seems mis-matched to the engine, especially with all the dual-clutch units and 8 speed autos now being offered by other manufacturers.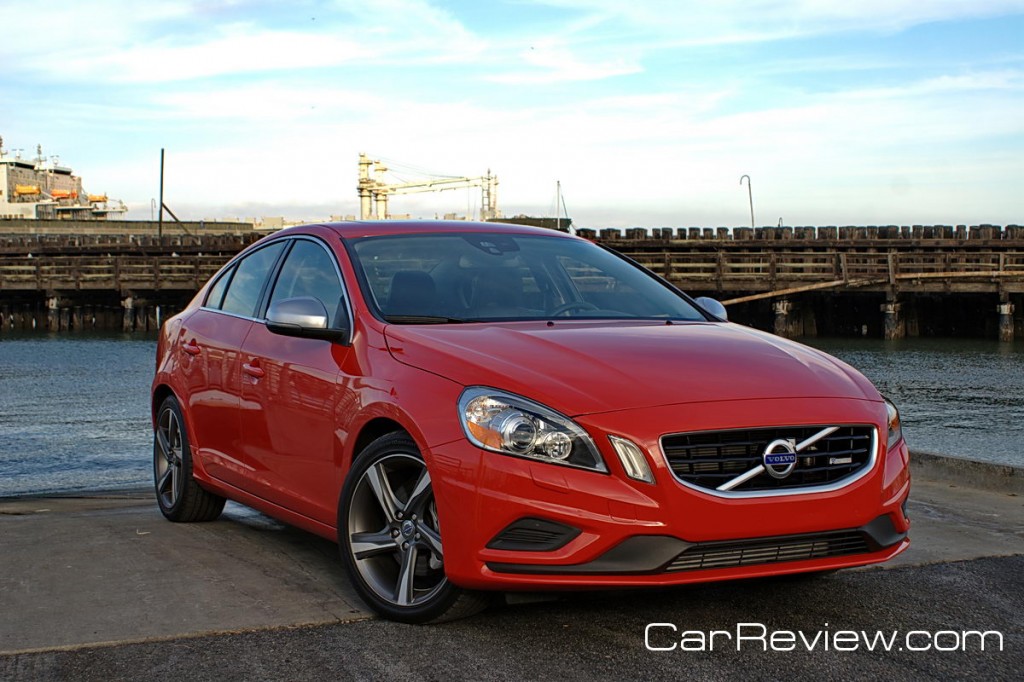 In terms of handling, the S60 R-Design offers an excellent level of balance, especially for a car that purports to be on the sporty side of the sports sedan spectrum. The ride quality is actually quite good, and at no point during the road trip did we wish to trade the car in for something more comfortable. If anything, the shocks could be a bit stiffer, as the car starts to lose composure a bit when trying to tackle tighter turns at speed.
Although overall performance is high, the S60 R-Design comes up a bit short when compared to other high performance sports sedans, such as the BMW 335is, Audi S4, or Infinity G37 IPL. Compared to these overachievers, the steering is a tad numb, the brakes just a bit soft, and the tires a touch too small. But factor in the daily commute, which most of these cars would also be tasked to do, and the Volvo starts to look like a more livable compromise.
Interior/Exterior
Volvo's are known for excellent ergonomics and high-quality interior design, and the S60 R-Design upholds this trend. The all-black interior features special R-Design front seats, which offer a decent amount of support and side bolstering, while still being comfortable. Interior room is quite good for the front passengers, but the back seat is a bit tight and the trunk not especially large.
All of the basic luxury amenities are present, including leather upholstery, dual-zone climate control, power adjustable and heated front seats, Bluetooth connectivity, and a sunroof. The S60 R-Design also features a decent Navigation system and a fantastic sounding premium audio system.
As mentioned earlier, our test car come dressed in bright red paint, which instantly makes for an aggressive appearance. Take away the screaming paint job and you have a car that looks distinctive, but definitely more subdued and conservative than your average racer-boy sports sedan. Other than the unique wheels, a few small badges, and a body kit that is actually quite subtle, the S60 R-Design looks like any other S60 sedan. Those looking to announce themselves as a car enthusiast will probably want to drive something flashier.

Related posts: