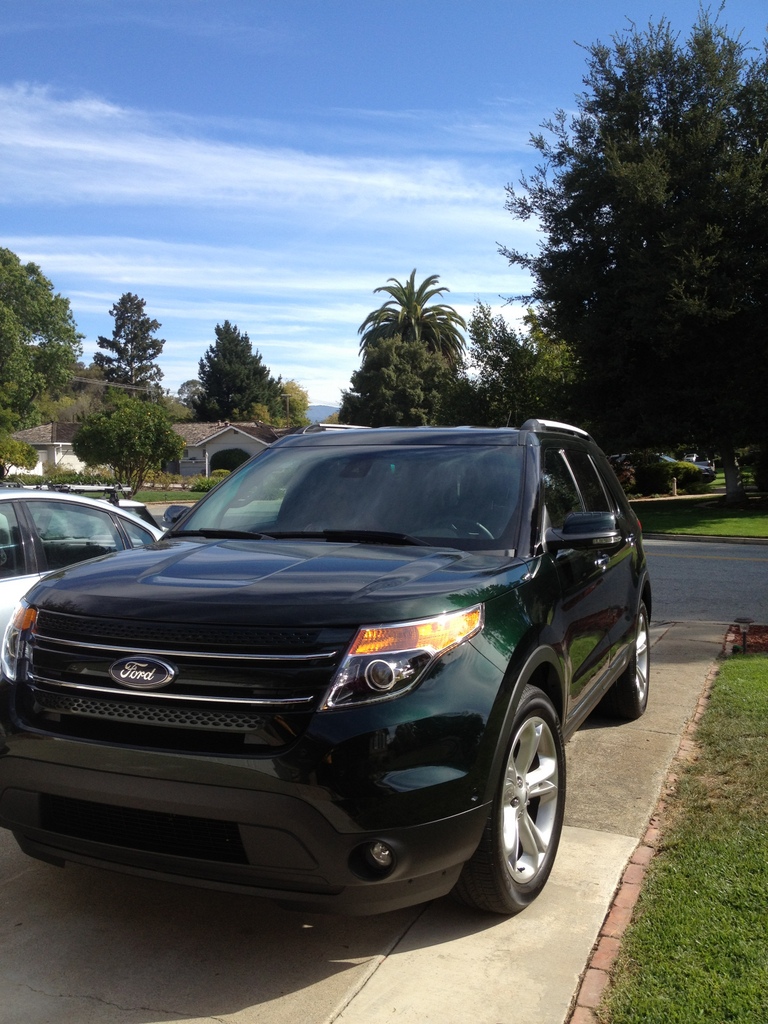 By Alex Kramer
Pros:
Excellent highway cruiser
Spacious, well-appointed interior
Decent handling for a large SUV
Loads of available technology and safety features
Cons:
3.5 L V6 needs another helping of torque
More soft-roader than off-roader
My Touch system still needs work
Slurps gas
It's been a while since the Ford Explorer captivated the minds of American car buyers. Once the SUV sales king, the truck-based Explorer has been passed over in recent years for more modern looking, better performing car-based crossovers. Even Ford seems to have recognized this shift in consumer behavior, offering its own competition to the Explorer in the form of the Edge and Flex crossovers.
Rather than let the Explorer die out, Ford decided to transform the vehicle into a more road friendly, yet still off-road capable SUV. With a unibody chassis borrowed from the Taurus and Flex, and an all wheel drive system that features terrain management and hill-descent control, the 2011 Explorer promises to be the best of all worlds. We took the new Explorer on a trip high into the Sierras to find out if this really is the rebirth of a champion, or just a rehash of what the rest of the industry has already been doing for years.
Driving Impressions
Whenever you see advertisements for SUVs, they often feature the vehicles in the most spectacular and rugged mountain terrain. We've always found this a bit odd, given that most SUVs are used for cruising the parking lot at the local Walmart, but at least it helps people feel good about what their little truckster might be capable of doing.
For this test, we actually had the opportunity to take our Explorer to such an environment. Our sister website Mtbr.com was hosting a weekend of mountain biking up in Downieville, CA, home of the legendary Downieville Classic mountain bike race. Home to miles of rugged, rocky trails and countless scenic vistas, Downieville would be the perfect place to put the Explorer to the test.
To get to Downieville you have to take highway 49, a wonderful ribbon of asphalt that connects the old gold mining towns along the Sierra foothills. With lots of twists and turns and ups and down, the 49 is a great place to see if a car has any performance chops. On the drive up, we unfortunately discovered that this is one area where the new Explorer doesn't improve that much on the old one.
Most of the blame lies under the hood, where Ford decided to put a 3.5L V6 engine that is tuned more for high rpm horsepower (290hp at 6500 rpm) than low rpm grunt (255 lb ft torque at 4100 rpm). Weighing in at over 4500 pounds empty, the Explorer isn't exactly a lightweight to begin with, and loaded down with our camping gear and 3 bicycles, this was way more mass than the engine could handle. Floor the gas pedal on a steep grade and not much happens until well past 5000 rpm. Although the V6 revs eagerly and the 6-speed autobox does a decent job trying to keep it in the right gear, this powertrain proved to be very frustrating in the mountains, especially when trying to move at anything other than sedate speeds.

Related posts: