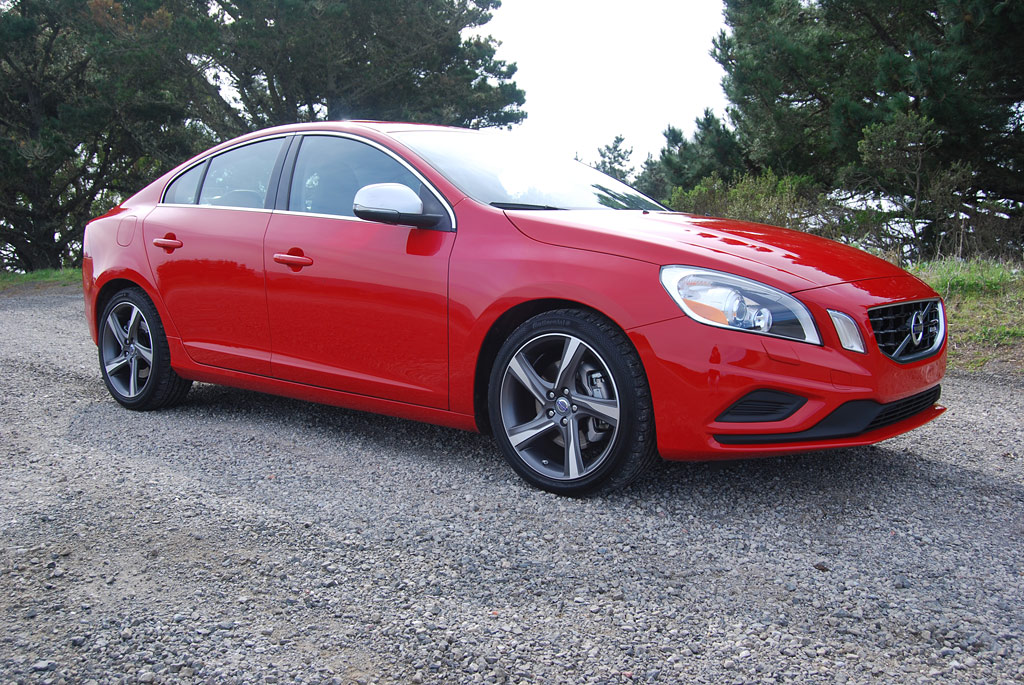 By David Colman
Pros: Snarling performance, Extreme safety shell, Indolent comfort
Cons: Sedate looks
Volvo skipped the 2010 model year in order to bring the S60 back in 2011 as a completely revamped product. For 2012, the company is enhancing the S60's sporting proclivity by offering an "R" version of the standard T6 (turbocharged 6 cylinder) motor to increase horsepower from 300 to 325 and torque from 325 to 354 lb.-ft. In addition to this Polestar Performance Tuning, the R package also includes such R Design niceties as 18 inch alloy wheels, sport chassis, front spoiler and intake, rear spoiler and diffuser with polished exhaust tips, sport seats with embossed logo, ribbed aluminum pedals, blue watch design instrument faces, and perforated leather sport steering wheel and shift knob. In other words, it's pretty hard to ignore Volvo's sporting intention in building this R variant of the S60: it's the quickest sedan Volvo has ever built.
The R Design is a treat to drive. Even though the 235/40R18 Continental ContiSportContact 3 tires are rated for all-season use, they function remarkably well in dry conditions. As the S60 reaches the limits of adhesion, the Contis make a reassuring chirp at each apex to let you know their full adhesion has been reached. The all-wheel-drive sport chassis of the S60 is similarly telegraphic, issuing clear messages about road condition, tire grip and car position through both the chunky steering wheel, and the nicely retained seat of your pants. This Volvo is a carefully calibrated precision instrument for quick sports motoring. The steering feedback can be altered to suit your taste, with three settings available (low, medium or high feedback). The S60 R also offers an Active Chassis management plan which allows you to tailor ride and handling to your taste, with comfort, sport and advanced settings instantly available through dash button manipulation.
Although the 2011 version of the S60 was a strong runner, the power upgrades afforded by Polestar retuning of the twin-scroll turbo for 2012 put the R version directly into competition with M Class BMWs and AMG Mercedes-Benz sedans. There isn't a 3 Series Bimmer or a C Series Benz that will shame the R Design Volvo on a twisting road. It really is that quick and agile. In fact, there are few 4-doors at twice the price that could keep this Volvo in sight. And yet the beauty of this car is that it doesn't look the part at all. There's absolutely nothing sinister about its appearance. Rather, the S60 R is so sedate looking that it could almost be mistaken for a taxi cab. The front splitter is effective at generating downforce without giving you problems when traversing driveways. The rear spoiler is just a stubby addendum to the trunk lip, effective at keeping the tail planted, but hardly in the league of wing that declares you a boy racer. Likewise, the 18 inch alloys are handsomely finished in pewter, but so reserved as to escape immediate notice. In fact, there's hardly a slash of chrome on the entire Volvo – even the rear view mirrors are done in flat aluminum to match the brushed trim of the center console.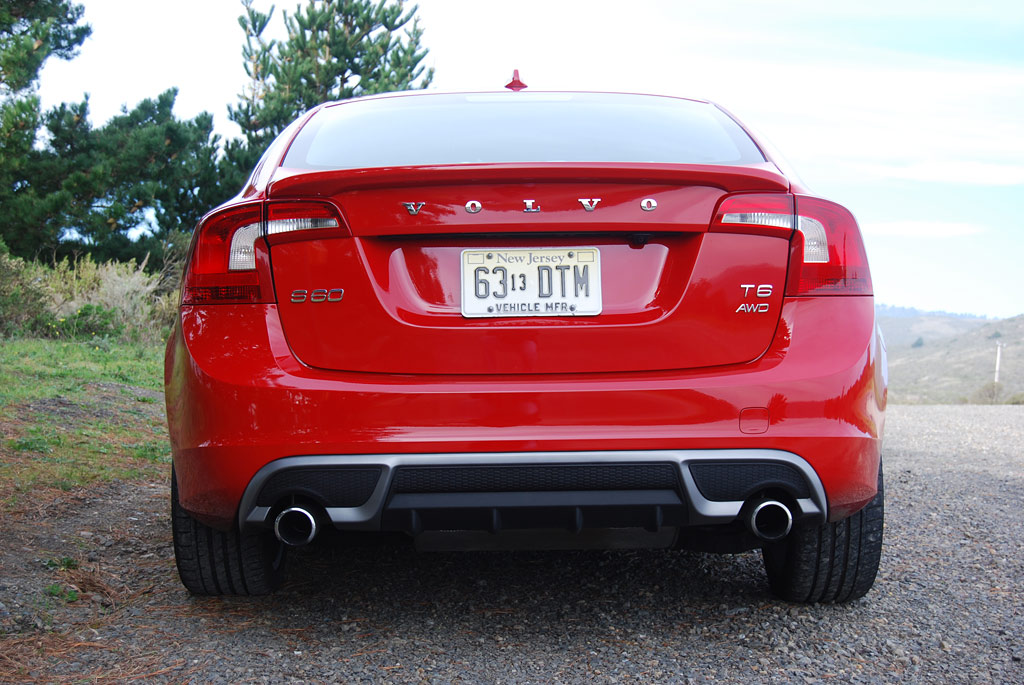 The S60 R is the ultimate choice for the owner who likes to drive fast without drawing attention. With loads of airbags and five position seating, the S60 can function as the perfect family sedan, a protective Swedish cocoon more reassuring than a trip to IKEA. But under that veneer of civility lies the turbocharged heart of a revitalized lion, ready to prowl and pounce on lesser prey.
2012 Volvo S60 T6 AWD R
Engine: 3.0 liter DOHC, turbocharged, in-line 6
Horsepower: 325 @ 5,400rpm
Torque: 354 lb.-ft. @ 3,000rpm
Fuel Consumption: 18 MPG City/26 MPG Highway
Price as Tested: $46,875
Related posts: