Pros:
Awesome list of luxury amenities like the massaging driver seat
Silky smooth and powerful twin-turbo V8
Advanced safety features that are perfect for long trips
Cons:
Unique, busy styling
Restricted head room and trunk space
7-speed transmission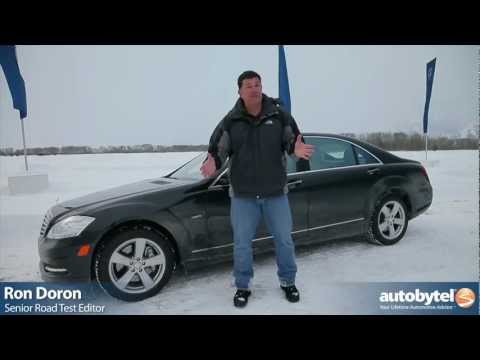 This video is brought to you by autobytel
I took the 2012 Mercedes-Benz CLS550 from the San Francisco Bay Area down to LA with the wife and toddler in tow a couple weekends ago, and found it to be one of the best four-door coupes I've ever driven. The myriad safety features made the 6-hour trip (with an occasional screaming toddler) all that more reassuring, and the luxury features like the massaging driver's seat made the trip almost enjoyable.
The underlying mechanics are from the E-class sedan and the CLS550 sports the new MB 4.7-liter, direct-injection twin-turbo V8. It's fantastic… but more on that later. The higher-end CLS63 features a 5.5L biturbo V8 that produces 518 horsepower but will set you back almost 20 Gs more.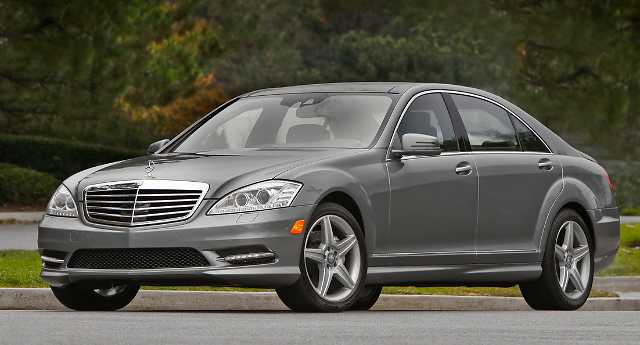 Driving Impressions
The new Blue Efficiency 4.7-liter twin-turbo V8 produces 402 horsepower @5,000-5,750 RPM and 443 lb.-ft. of torque @1,800-4,750 RPM, and Mercedes-Benz claims 0-60 in 5.1 seconds. The CLS550 was quick off the line and had a smooth power delivery all the way up through 7 gears in freeway driving. Adaptive logic monitors adjust the shift points to match your driving style. Those who prefer a more direct approach can manually select higher shift points or use the paddle shifters for even more control.
For such a large and heavy car (4,200 pounds), it feels light on its feet in local driving and very confident at highway speeds. The ride is superb thanks to the air suspension and active damping, which adjusts each wheel's suspension settings continuously in response to ride height and road conditions. The CLS550 was super comfortable on the 5 all the way down to LA and back, with the wife and baby lulling to sleep in the backseat at the same time.
In addition to the comfortable ride, the combination of safety features and luxury appointments in the CLS550 seemed destined for long road trips. The tester featured the Driver Assistance package which includes a radar-equipped cruise control that automatically detects cars in front of you and slows down, active blind spot assist and lane departure warning. All of these came in handy on the monotonous freeway drive through the half-parched fields of California's San Joaquin Valley. The tester also came equipped with a driver drowsiness warning system, which sounded an alarm a few times during the drive, but I was not dozing off. The technology must be more advanced than I can figure out.

Related posts: