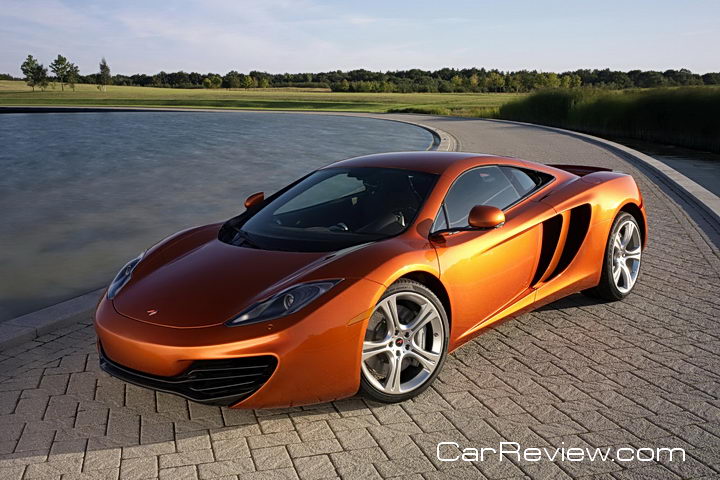 McLaren has started production at its factory in England of their 2012 MP4-12C sports car and have recently released its performance specs. The McLaren MP4-12C features a twin-turbocharged 3.8-liter V8, 592-horsepower engine, 443 lb-ft of torque, a seven-speed sequential gearbox, an acceleration speed of 0-60 in less than 3.3 seconds (optional Corsa tires reduce the 0-60 time to less than 3.1 seconds), a top speed of 205 mph, and a braking distance of 62-0 mph in 100 feet. The McLaren MP4-12C will also be built with lightweight materials like carbon fiber and aluminum, giving it a curb weight (without fuel and fluids) of 2,866 lbs. The U.S. fuel economy testing is not yet complete, but is estimated to get 20 mpg combined city/highway driving in Europe.
Photo gallery after the jump

The 2012 McLaren MP4-12C will be available at 10 initial North American retailers, including Beverly Hills, Chicago, Miami, and San Francisco, late summer 2011 after the UK/Western European launch in May. Prices start at $231,400 with a $2,400 destination charge.
Related posts: