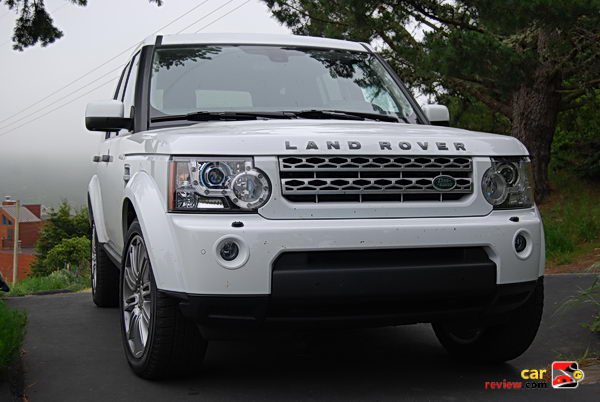 By contributing editor David Colman
Hits:
Classic rugged styling
Foot in the country club door
Half the cost of a Range Rover, but not half the car
Misses:
Niggling annoyances from horn button to tailgate to seat latch
Thirsty for premium fuel
Third row seats more appropriate for monkeys and other agile creatures
In terms of the country club pecking order, the LR4 will get you onto the same putting green as the Range Rover, but you'll be further from the cup than you might like. At close to a hundred grand, the Range Rover is a hole-in-one for the horsey set. The half-as-costly LR4 may be a two-put for par, but shares enough virtues with big brother to make it worthy of the family name. Both enjoy the same 375hp, all aluminum V8, the same two-speed electronic transfer gearbox for sublimely competent off road abilities, and similarly airy cabin space. The difference lies in price and attention to detail. If you can make do with simplified leather, lack of wood trim, and tighter packaging, than the all new LR4, base priced at $47,850, is a bonus bargain worthy of Costco.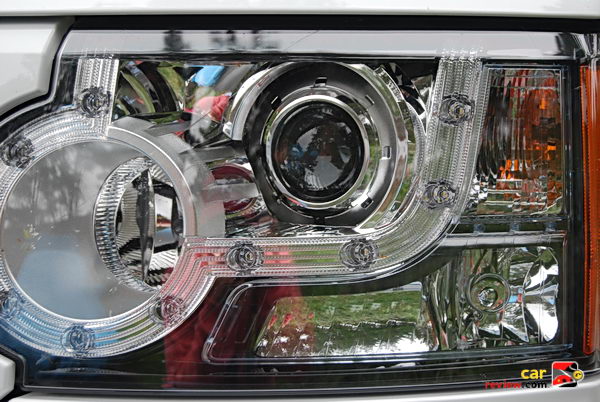 The LR4 has come a long way from the Discovery that Rover marketed as its first entry level offering. Where the Discovery, and its successor, the LR3 seemed insubstantial and cheap, the LR4 seems more like a de-contented version of the Range Rover. Its appearance is considerably up market compared to the Discovery and LR3. The front corners contain a bevy of headlights that resemble crown jewels. Likewise, the rear corners are bejeweled with LED tail light clusters that look like they were stolen from Tiffany showcases. The slab-sided and heavy weight five-door body has the same regal presence as the Range Rover. In fact, the LR4 actually weighs 6 pounds more than its sibling (5,703 lbs. to 5,697 lbs.).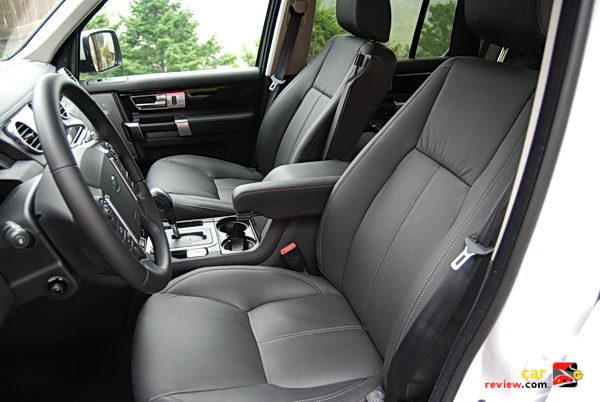 There's no mistaking the LR4's parentage once you've climbed behind the wheel. The front seats feature characteristic Rover fold-down center arm rests, with knurled height-adjustment rods concealed beneath them. The steering wheel lacks a central horn pad in favor of two vertical aluminum bars to honk. Finding these in a pinch can be disconcerting. Instrument dials and vent orifices are done in subdued matte-finished aluminum trim that is characteristic of Rover understatement. The LR4's interior is graced with no less than 3 skylights and 8 large windows. The front sunroof is the only one that opens, and since it lacks a pop-up windscreen, it's noisy at speeds above 45mph. The tailgate features a double door arrangement that requires you to pop the upper lid, then drop the lower gate. Sometimes the button to drop the lower gate fails to activate, and sometimes the upper gate fails to latch on the first try. A single door would be an improvement here.

Related posts: