by Natasha M.
(Article updated Aug 2010)
Pros:

Drivability
Safety features
Storage
Cons:
Engine power
Expect to pay more for added upgrades & amenities
Ruling:
The Caliber displays a rugged design yet its smaller engine that fortunately saves on gas offsets itself on engine power and acceleration.
Driving along the California coastline is no doubt a breath-taking scenic experience. But underestimate that tricky terrain – the narrow two-lane roads, overhanging cliffs, and gravelly shoulders – and you might be in for an unexpected treacherous "off-road" adventure! Which is why choosing the right car to safely maneuver the tricky terrain is your best bet. Cue the music and enter stage left the all-new 2007 Dodge Caliber crossover utility vehicle.
The 2007 Dodge Caliber SXT was a steady drive that did well with its tight turning radius and stable handling of curvy roads. Our test vehicle featured the optional 2.0-liter, 16-valve dual VVT, 158 horsepower engine (available for the SE, SXT and SXT Sport) which was upgraded from the 1.8-liter, 148 HP engine. The R/T model has the 2.4-liter 4-cylinder, 172 HP engine. The 17" wheels with Firestone tires gripped the road well but lost its aesthetic impact due to the silver wheel covers that just can't match the same appeal as the chrome-clad aluminum alloy wheels offered only in the R/T.
The bold, boxy exterior design does create an aggressive feel especially with the signature Dodge crosshair grill, oversized halogen headlamps and sharp outline of its rear liftgate. I would probably compare it more to a crossover wagon than a crossover SUV (such as the 2007 GMC Acadia) because it appeared more similar in size and stamina to a hatchback wagon.
The acceleration and power was also equal to more of a car than an SUV. The positive side is that it's more marketable because of its smaller engine that is more fuel-efficient with its estimated gas mileage of 26 MPG in city and 30 MPG highway and its versatility as a five-door design.
When it comes to safety and security, Caliber did well to make the grade. I learned that the 2007 Dodge Caliber received the highest frontal and side crash-test rating from the government with five stars. It also offers ESP (Electronic Stability Program) that's designed to assist drivers in maintaining control of their vehicles during extreme steering maneuvers. The Anti-lock brakes are standard on the RT and they also come standard on the SE and SXT when it is equipped with the automatic transmission.
The fun part of the 2007 Dodge Caliber are all the neat options to add splashes of color and special amenities that fit any active lifestyle. Neat interior highlights that I really liked were the beverage cooler (the "chill zone" fits up to 4 bottles or cans), removable & rechargeable overhead cargo flashlight, multi-tiered glove box, MP3 (iPod or Cell Phone) holder in the adjustable armrest, and fold-flat seating that extends your cargo space. I wasn't thrilled about the vinyl cargo-area load floor but on the good side it makes it durable and washable. Other favorable features include an option for hands-free phone (uConnect), satellite radio, stain resistant fabric and many other very cool features.
But be aware that all of these modern conveniences are found mostly in the R/T model. The SE offers the bare minimum. The SXT model is a step up with some basic amenities and the R/T offers all the bonuses that make any car more functional and exciting. My thought is that buyers should budget much higher than the MSRP starting price of $14,285. This can be the Caliber's big drawback because you're almost encouraged to go for the gold with the R/T while there are just as reliable cars (fully loaded) in the same price range.
Editor's note: SUV/crossover utility vehicles similar in class are the Ford Escape, Mazda CX-7, Honda CR-V, and Toyota RAV4. Similar hatchback wagons include the Ford Focus Wagon, Chevrolet HHR, Pontiac Vibe, and Subaru Outback
###
---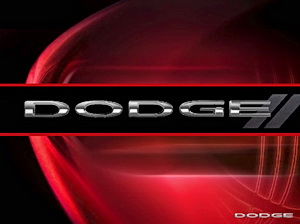 News About the 2012 Dodge Caliber
A redesigned Dodge Caliber compact car is near the top of the to-do list for the new Chrysler Group LLC and its Italian partner, Fiat Auto. The replacement, which may get a new name, is expected to start sale in calendar 2011 as an early 2012 model, timing that would make it the American automaker's first post-bankruptcy product to reach consumers.
Various sources indicate the 2012 Dodge Caliber will be built on Fiat's C-Evo platform, a new architecture that can be varied to host a variety of "C-segment" vehicles. This means the new Caliber will compare to compact cars and crossover SUVs of the same general size as the Ford Focus and new 2011 Chevrolet Cruze. Aimed to compete with the new Audi A1 and BMW 1 Series, the platform uses 84 percent high and ultrahigh strength steel, a McPherson front and a dual-link rear suspension, both of which will use aluminum components (front and rear arms, along with the crossmember). The platform comes in around 10 percent lighter than its predecessor thanks to the use of aluminum and magnesium, and is designed to fit a transverse engine and can be adapted for either front- or all-wheel drive applications.
---
2007 Dodge Caliber Specs

Official website for Dodge cars, hybrids, trucks, and SUVs – www.dodge.com
Related posts: