Toyota is expanding their Prius family with a new larger and heavier wagon-like Prius V — that's the letter V for "versatility," Toyota says, not the Roman numeral five.
The new Toyota Prius V, will go on sale in the United States in late summer or early fall. Toyota announced production has begun on the new gasoline-electric hybrid Prius wagon, that is set to hit Japan in April, followed by the U.S. and Europe. Although, those dates might slip as Japan begins clean up after its latest tsunami disaster.
Some major differences between the Prius hatchback and the new wagon-style Prius are improved visibility due to the driver being situated 1.2 inches higher, an extended rear cargo which will eliminate the hatchback's split rear window, a 220 pound weight difference, and the option of a new polycarbonate panoramic moonroof that weighs 40 percent less than glass. The new Prius wagon is wider, taller and about five inches longer, and shares the same engine, platform, and hybrid drivetrain as the Prius hatchback, giving it approximately 42 MPG in the city and 38 MPG on the highway. New inside features include a computer mouse-inspired one-dial climate control button and a high-capacity lithium ion battery.
The new wagon-style Prius will come in two versions, a two-row five seater and a three-row seven seater, but the U.S. will only receive the two-row version and Europe only the three-row version. Japan is scheduled to receive both versions starting at 2.35 million yen, or about $28,600 U.S. No official name has been released for the new wagon-style Prius that is scheduled to hit the U.S. in 2012.
The Prius V is Toyota's direct response to a ton of customer feedback. "Consumers have told Toyota that they love the idea of the Prius – high fuel-efficiency, low emissions, advanced technology – but the vehicle selling today doesn't fit their lifestyle and needs," says Doug Coleman, Toyota's Prius product manager. Toyota's answer is a hybrid with all the versatility and comfort of a family hauler.
Also planned for 2012 is a smaller, more fuel-efficient and more affordable Prius, which was called the C when it was previewed at the Detroit auto show in January.
Toyota Prius V Wagon Interior in Studio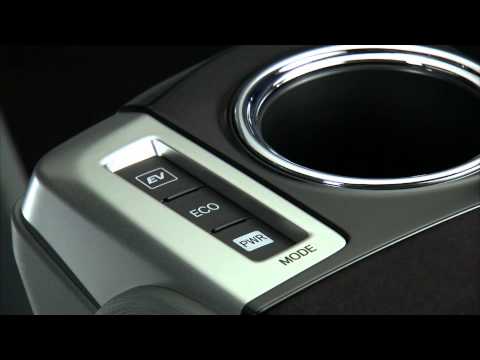 Related posts: