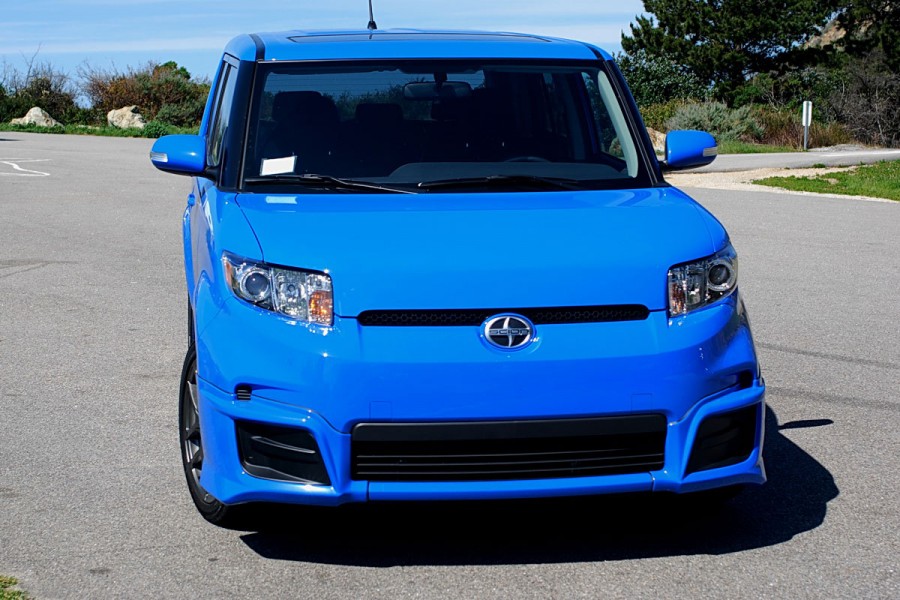 By contributing editor David Colman
Hits:
1 of 2,000
Utilitarian
Affordable
Misses:
Glacial acceleration
Alpine Premium iPod Ready stereo not ready for my iPod
Let's say you've set yourself a price limit of $25,000 for a small, but fun-to-drive 5-place transportation module. You want something that's minuscule enough to park anywhere, but large enough inside to forestall claustrophobia. In addition to those seemingly contradictory requirements, your ideal pick must also be sufficiently idiosyncratic to stand apart from anything else in the parking lot. Allow me to introduce you to the Scion xB Release Series 8.0.