With the era of gas-guzzling SUVs fazing out with the general public, surely the same would be said with our country's superheroes and crime-fighters. Which fuel-efficient cars would make the ideal match with popular superheroes?
Smart Fortwo: The Thing
There's nothing dumb about smart cars. Once a sole fixture in quaint European villages, smart cars have been popping up all over our American roadways. This car would make the perfect vehicle for The Thing from the Fantastic Four. Trapped in his monstrous form, the smart fortwo would show off The Thing's sensitive side as well as being fuel-efficient.
More super match ups after the jump

Nissan Cube: Robin, the Boy Wonder

Yes, Batman's sidekick Robin would fit in nicely with the new Nissan Cube; a vehicle that would compliment perfectly alongside the famed Batmobile in aesthetics. The boxed design would lend itself perfectly for such accessories as stockpiled Bat- ropes.
Mini E: Wonder Woman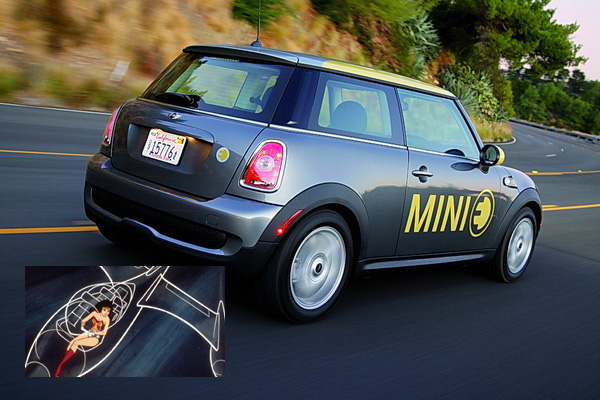 Made by BMW and looking like the MINI Roadster, with 5,088 AC Propulsion lithium-ion batteries located in what was the back seat; this electric auto would be perfect for Wonder Woman. With extreme compact size, the MINI E would fit in perfectly alongside Wonder Woman's invisible jet.
This high-performance electric sports car is right up Spiderman's alley. Besides going 0-60 in 3.9 seconds, the convertible roof is ideal for the orchestration of Spidey-powers when needed.
Do you have an ideal superhero/fuel efficient car match up? We want to hear about it!
Related posts: