The Subie got its role in Fast and Furious when the picture car coordinator went looking for a new, high-performance, rally-type car for FBI agent Brian O'Connor (Paul Walker) to drive near the film's climax. Basically it was a choice between the Mitsubishi Evo X and the WRX STI, and Subaru was the first one to say it would supply cars. So Subaru it was.
Subaru gave a total of seven brand-new WRX STI models to the production in exchange for prominent placement in the film. But just because they were zero-mile cars doesn't mean that they were treated with any respect by the picture car department. After all, what matters in movie-making is getting the movie made, not making sure any Subaru survives unscratched.
So all the Subies had their interiors stripped, all were fitted with straightforward tuner-style modifications from Perrin, Cobb Tuning and Veilside, and then they were sent out to work on the set. Of the seven, one was cut up into an engine-less filming buck and five were destroyed during filming. The remaining car is in a warehouse awaiting another shot at fame.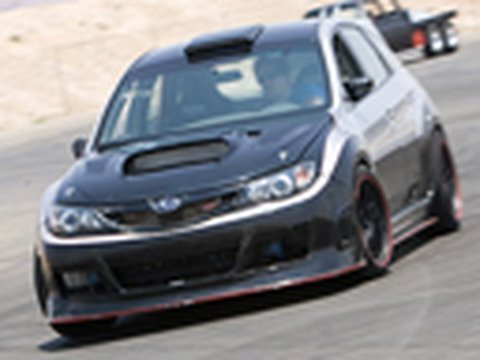 Related posts: