The return of the affordable, sensible, fun-to-drive coupe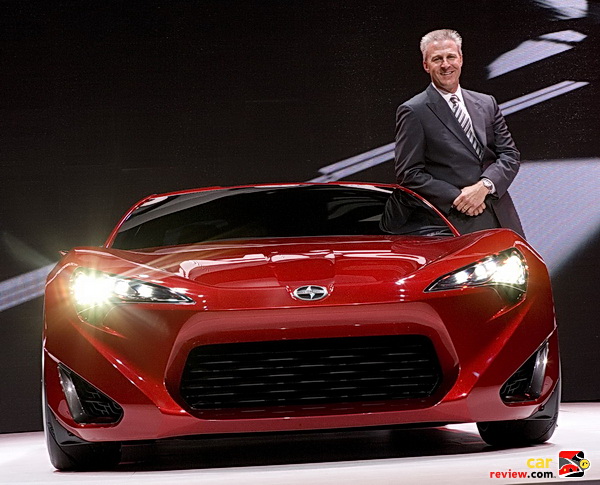 By Greg Gaillard
FR-S stands for Front-engine, Rear-wheel drive, Sport. Pretty simple. Jack Hollis, VP of Scion, personally believes it should stand for Friggin' Really Sweet, but the legal department at Toyota was NOT feeling the same way.
Initially people questioned Toyota's investment in Subaru. GM had struggled to create a profitable partnership with the off-beat brand, so what could Toyota do differently? The unofficially named Toyobaru answered by not following the traditional strategy of re-skinning existing platforms to fill out brand portfolios. A decision was made to build something new; something that melded both companies' best components and ideas. Soon thereafter rumors suggested that the first product from this mindset would be a co-developed 2+2 sports car that would put a halo over both companies' showrooms.
As important, the new car would fill a niche that has been absent from the automotive landscape for 20 years. It would be a compact, affordable, practical, rear wheel drive coupe with true enthusiast credentials. The concept was named FT-86 as a tribute to the mid-1980s Corolla AE86 coupe; a similarly unique and capable car.
Over the past 18 months the press has held a spotlight on the FT-86. The technical and conceptual details are well known. Thus the debut of Scion's Front-engine, Rear-wheel drive, Sport coupe (FR-S) at this week's New York Auto Show held few surprises and was the show stopper everyone expected.
The styling is dramatic with more than a few LF-A and 2000GT design cues. The "pure balance" chassis features a low center of gravity boxer engine mounted behind the front axle for precise, nimble handling. All of the latest engine technologies are in place including Toyota's efficient D4-S fuel injection system.
The on-sale date remains 2012 and pricing is expected to hold at approximately $25K. More information about the FR-S can be found in Toyota's press release.
While the FR-S pays homage to sporty Corollas and Acuras of years past, it promises to be a more enthusiast-oriented sports car than its forbearers. While concrete details about its Subaru sibling are scarce it is clear that Subaru may take concept a step further. The platform can easily support Subaru's powerful turbocharged engines and the styling will certainly reflect that car's more focused intent.
Toyota describes the FR-S as a new dimension to the Scion brand and while that is clearly true for Scion, the concept is not completely new to the market. As creative and contemporary as it seems under the spotlight, the FR-S represents the return of an old idea warm to all enthusiasts' hearts. The affordable, sensible, fun-to-drive sports coupe is back.
Related posts: