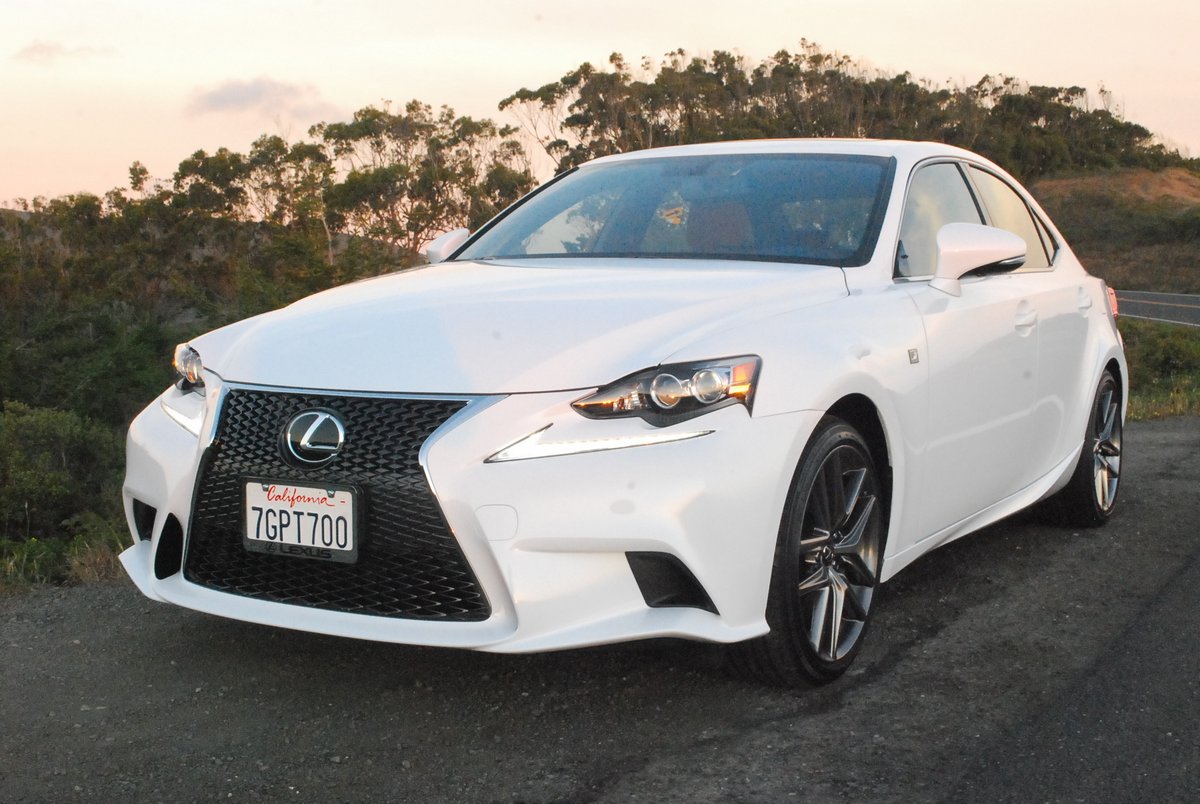 By David Colman
Hypes: Solis, Luxurious Interior
Gripes: Sticky Gearbox, Owner's Manual Must Be Special Ordered
In its latest evaluation of the 2015 Lexus IS, Consumer Reports' New Car Buying Guide proclaims that this model "falls short as a sports sedan." because its "handling is…not engaging enough for a true sports sedan." After spending a week behind the wheel of this model, I would submit that CR's conclusion falls far short of a valid review. If you equip the $40,065 IS350 with the $3,740 "F SPORT Package," you will own one of the finest handling four-doors in the realm. Case in point: a 300 degree, constant radius two-lane off-ramp located somewhere in Contra Costa County. On my tail is the legendary Honda S2000 two seat sports car, equipped with a rear wing tall enough to belong on a World of Outlaws sprint car. As I cranked the IS350 into the well banked turn, I adjusted the F Sport's Performance Adjustable Variable Suspension (AVS) to "Sport+" and watched the bright yellow Honda get progressively smaller in the rear view mirror. Not only does this Lexus not "fall short" as a sports sedan, but given its comfort and attention to detail, the IS350 F Sport virtually obsoletes everything else you can buy for the same money.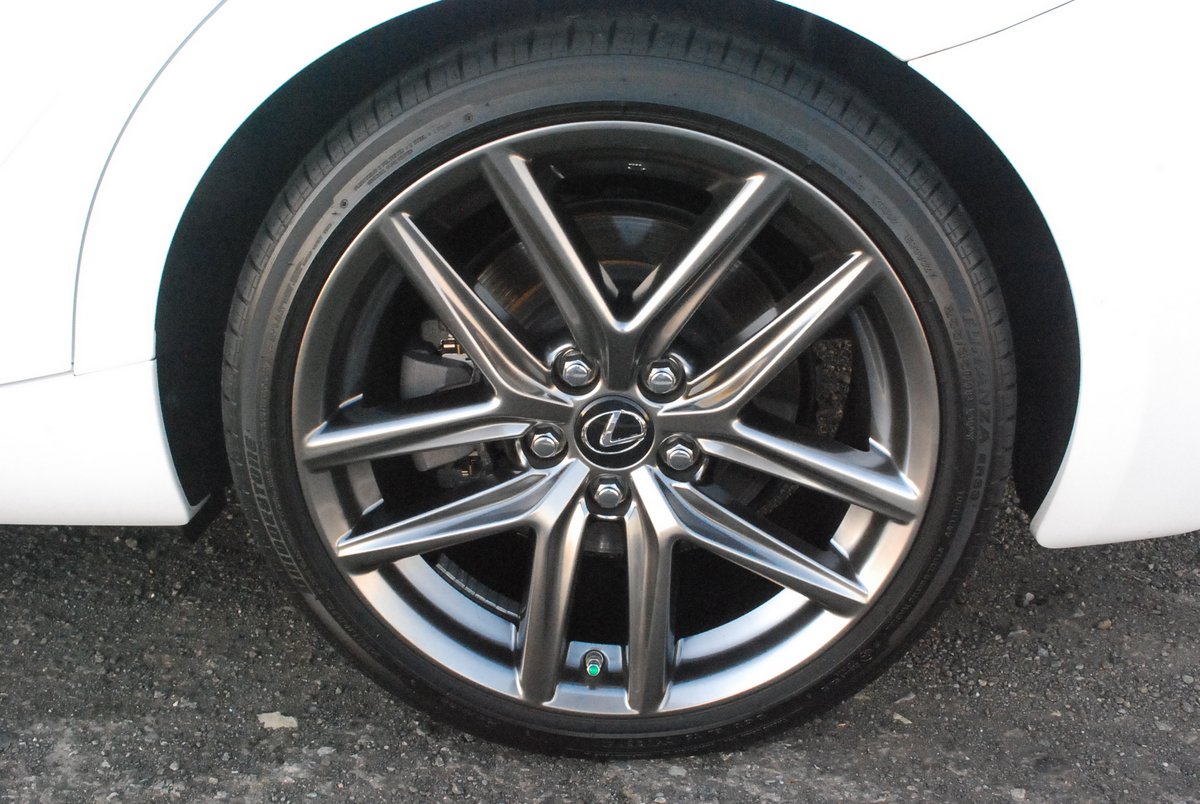 In addition to AVS, whose selection feature thankfully operates while you are in motion, the F Sport group also includes some of the stickiest rubber you're likely to find on a family production sedan: Bridgestone Turanza ER33 front tires (225/40R18) and rears (255/35R18) mounted on F Sport specific split 5-spoke alloy rims. Completing the performance package are aluminum faced pedals surfaced with rubber grip dots, 3 exterior emblems noting F Sport status, and a more aerodynamic front grill and spoiler with a spindle style grill insert. These subtle changes to the base vehicle confer a purposeful stance absent in non-F Sport 350s.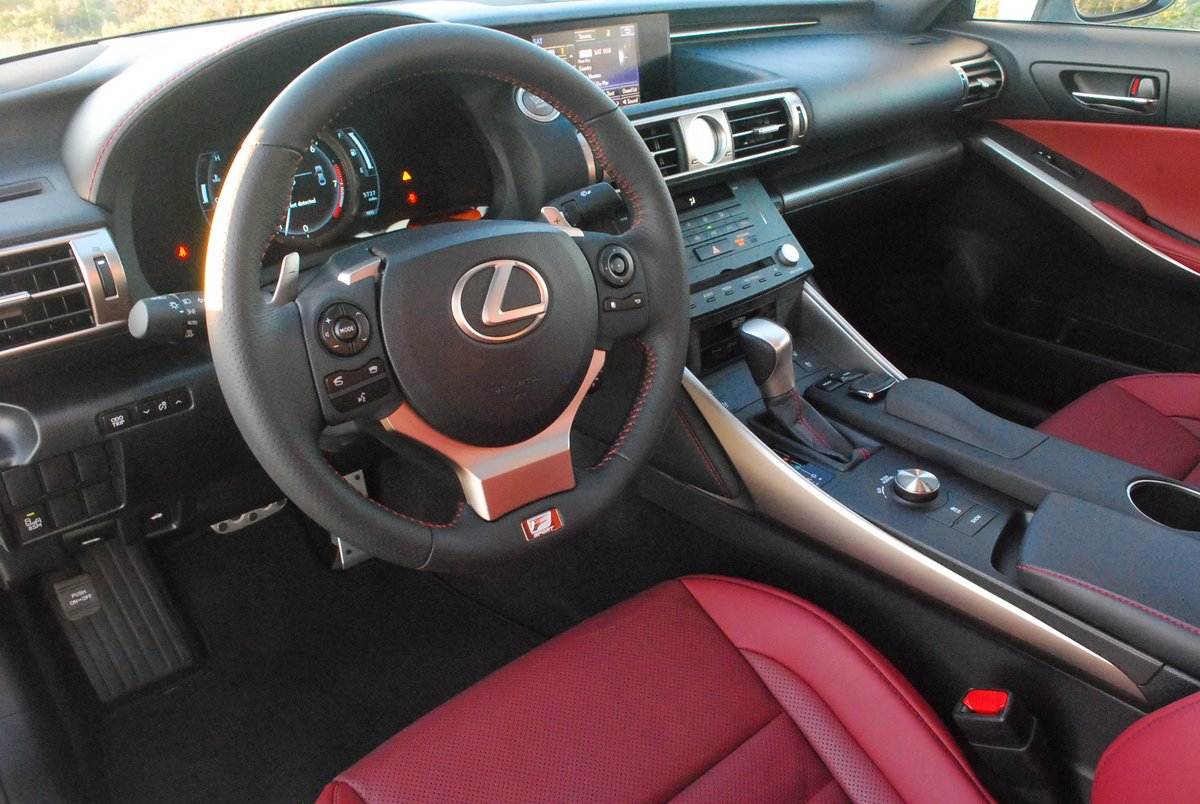 F Sport also buys you the best front seats in the business. Not only do these incredibly supportive chairs provide maximum retention on long sweeping off-ramps, they also come with heating coils and air conditioning. Lexus has thoughtfully supplied switches for both functions n the center console so you never have to resort to a menu driven screen to activate seat their climate control. On our "Ultra White" IS350, the blood red leather seats provided a welcome contrast to the simple exterior shade. Their seating surfaces breath so well through a network of tiny perforations that you hardly ever need to activate the ventilation system. Black door panels, steering wheel rim and shift boot feature red stitching to match the seat leather color. Patinated aluminum trim graces the upper glove box as well as the arm rests in the doors. the IS' interior is a carefully orchestrated symphony of concordant notes designed to assuage apprehension and encourage relaxation. If you pop for the $2,995 Navigation System, you also receive a stellar Mark Levinson Premium Audio guaranteed to jar you out of any lethargy the interior might otherwise provide.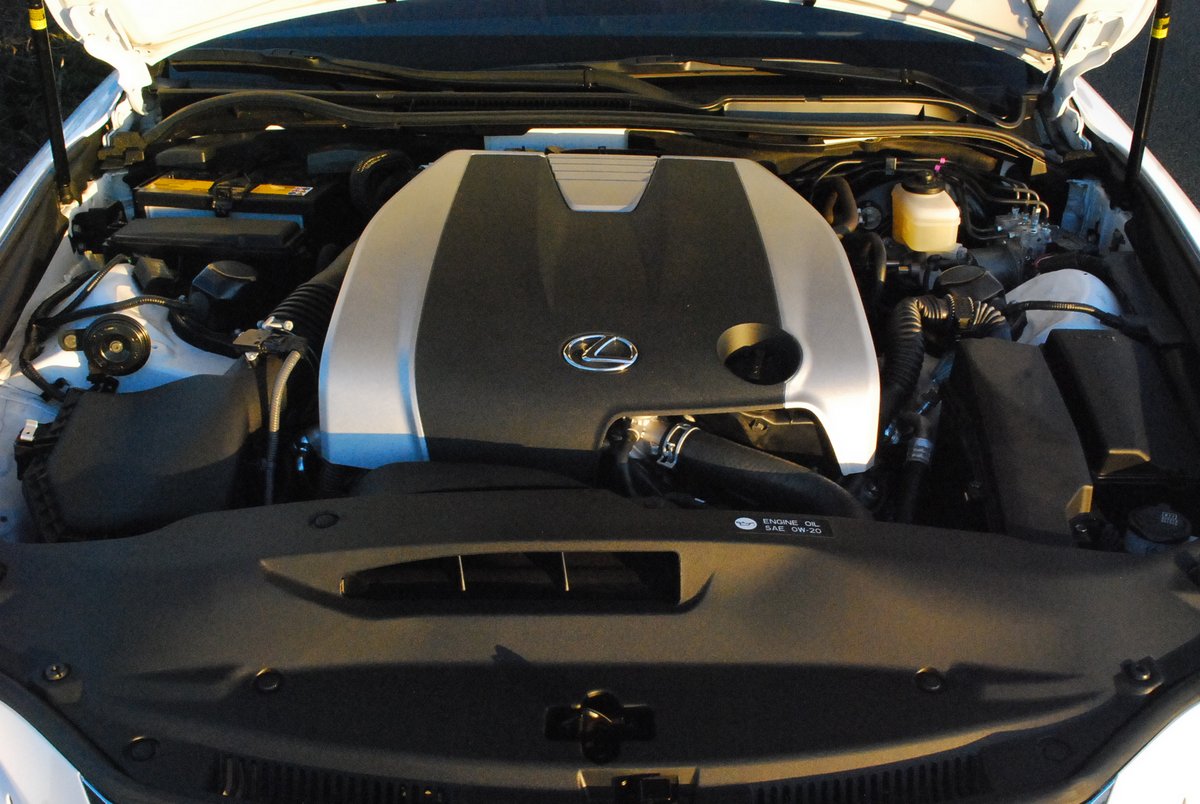 Under a handsome and elegant looking engine shroud lies a very effective 3.5 liter V6 tweaked by dual overhead cams, direct and port injection, and variable valve timing to provide 306hp and 277lb.-ft. of torque. Thanks to an 8-speed automatic transmission actuated by paddle shifters on the steering wheel, you will never wont for the proper gear ratio. On lazy days, you can slot the floor mounted stick into its fully automatic gate and let the transmission do the thinking for you about gear selection. Its logic circuitry is adept at interpreting your needs and commands. If you are in the mood to divest yourself of oversight, you may also want to leave the AVS control in the "Normal" position, a setting which affords a plush and pillow-like ride at the expense of the precise micromanagement that the "Sport" and "Sport+" settings provide.
Our test IS350 also included Variable Gear Ratio Steering" (VGRS) for a modest charge of $400. This option not only works to lighten or tighten steering feedback in consort with the AVS setting, it also provides an electric control for steering wheel height and reach. The only problems I experienced with the wheel/instrument layout were inability to see the turn signal blinkers because the wheel obscured them from view in the position I chose. Additionally, a recalcitrant wiper stalk never seemed to comply with my instructions in coping with a heavy mist.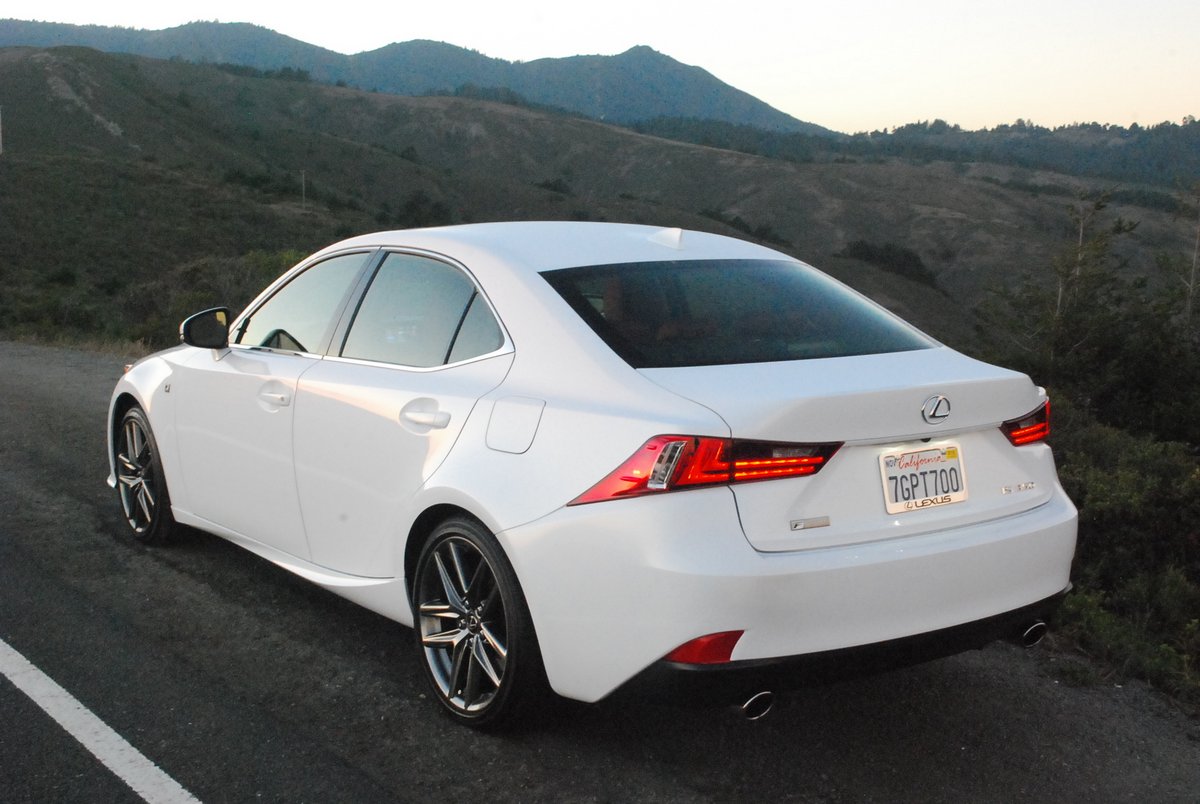 Not only does the IS350 F Sport not fall short as a sports sedan, it constitutes your premier affordable choice in the entire category. Though some may quibble with its predatory looking snout, there is no denying its category killing performance.
2015 Lexus IS350 4-DR Sedan
Engine: 2.4 Liter I4 MultiAir
Horsepower: 184hp
Torque: 173lb.-ft.
Fuel Consumption: 23MPG City/36MPG Highway
Price as Tested: $31,700
Star Rating: 7 out of 10 Stars
Related posts: