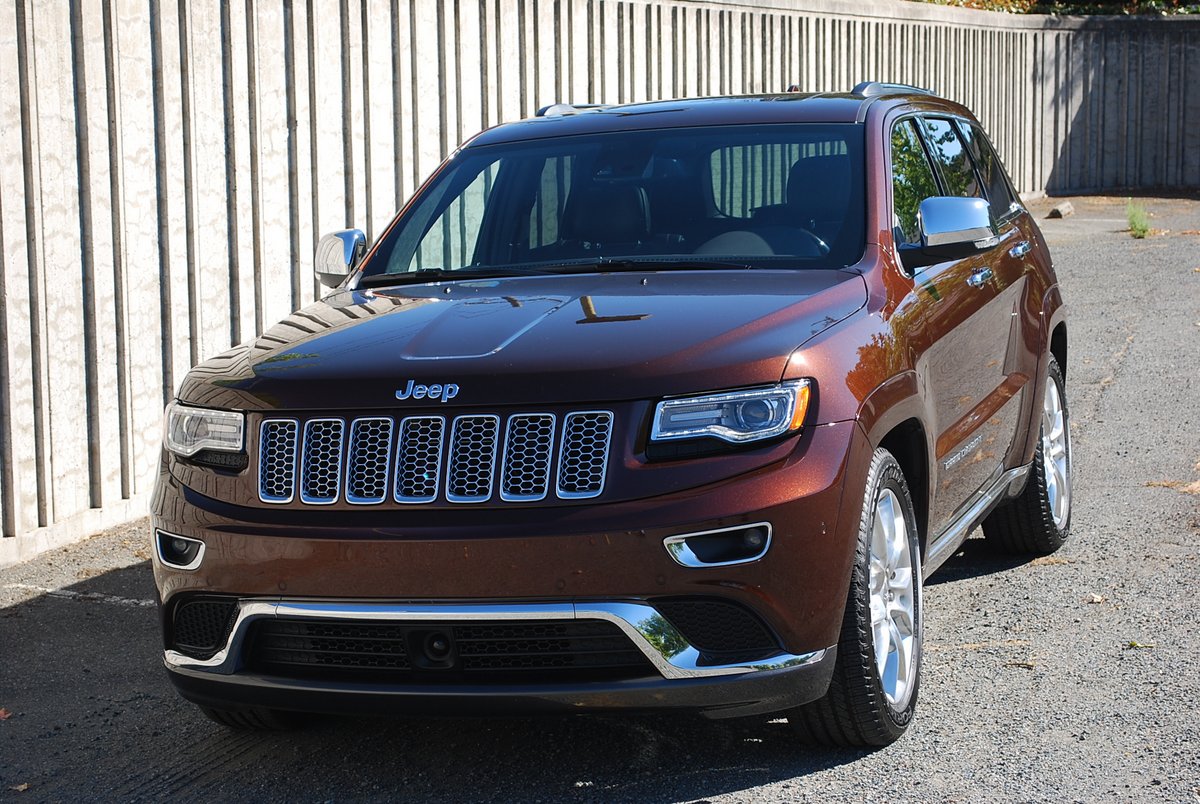 By David Colman
Hypes: Solid Power Team, Efficient Use of Space
Gripes: Vague Steering Feel, Ergonomic Cabin Issues
The big news at Jeep this year is availability of a diesel engine for the Grand Cherokee model. Although this Eco Diesel option is not inexpensive, at $5,000, it will pay back dividends in mileage and cruising range unavailable with either of Grand Cherokee's other gas engine offerings (3.6 liter V6 and 5.7 liter V8). If you opt for the diesel, your 24.6 gallon fuel tank will take you more than 700 miles between visits to the pump island. In addition, you will be able to tow a 7400 pound trailer thanks to the diesel's 420 pound feet of torque. That prodigious torque output makes the Grand Cherokee diesel your best bet for towing duties. By comparison, the 5.7 liter V8 makes 390 pound feet of torque.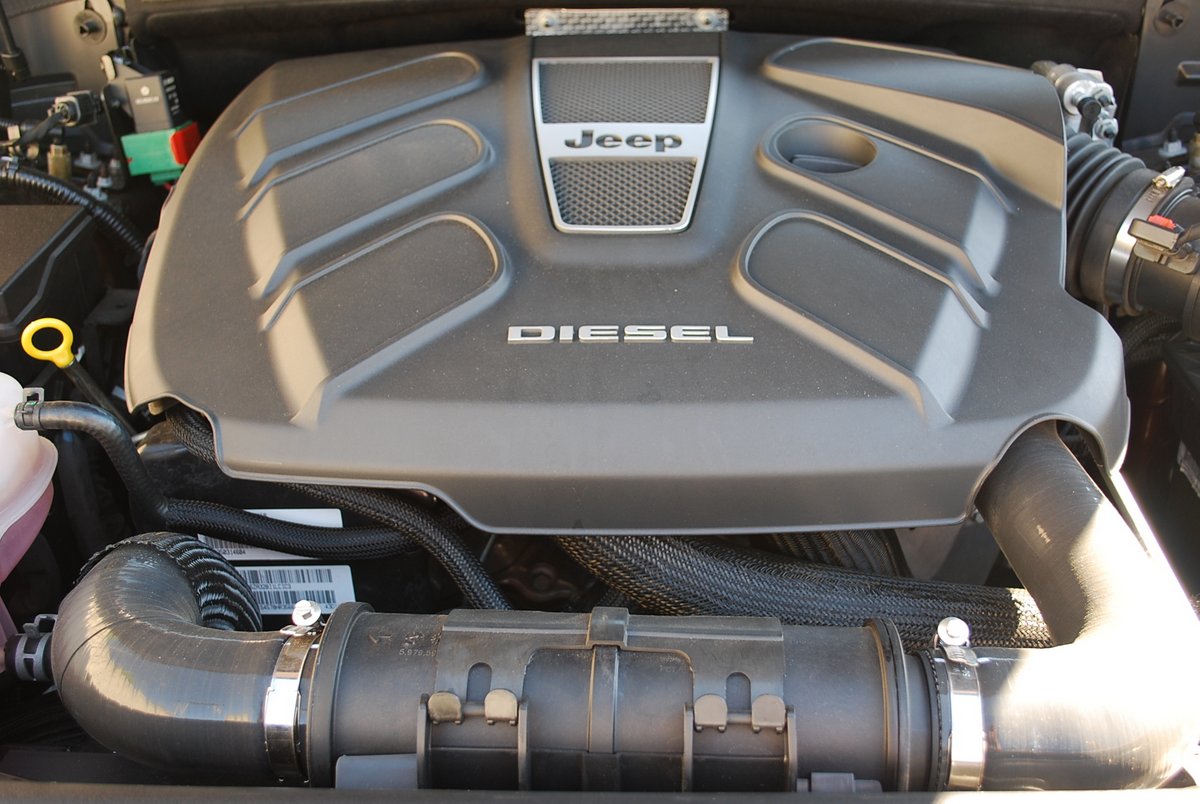 Also new for 2014 is the appropriately named Summit model, a range topper which outranks the Overland as the most luxurious Grand Cherokee of all. If you haven't examined a Jeep interior in a while, you will be smitten with the attention to detail inside this cabin. Our test Jeep, done up in Jeep Brown, is meant to emulate the colors of the Grand Canyon. To me it looked more like an advertisement for See's Chocolates. Vast swatches of glove soft "Natura-Plus" mocha leather cover the seating surfaces and complement the matching open pore wood of the dash and center console. Even the steering wheel rim features real wood top and bottom segments. The suede-like headliner and A-pillars beg you to touch them. The instrument panel can be configured with a variety of displays thanks to thin film transistor (TFT) technology. The huge double paned panoramic sunroof blasts the interior with enough daylight and fresh air to dispel any trace of back seat claustrophobia. Though it's hard to find demerits inside the Summit Jeep, flat, hard front seats cry for softer cushions and additional side support.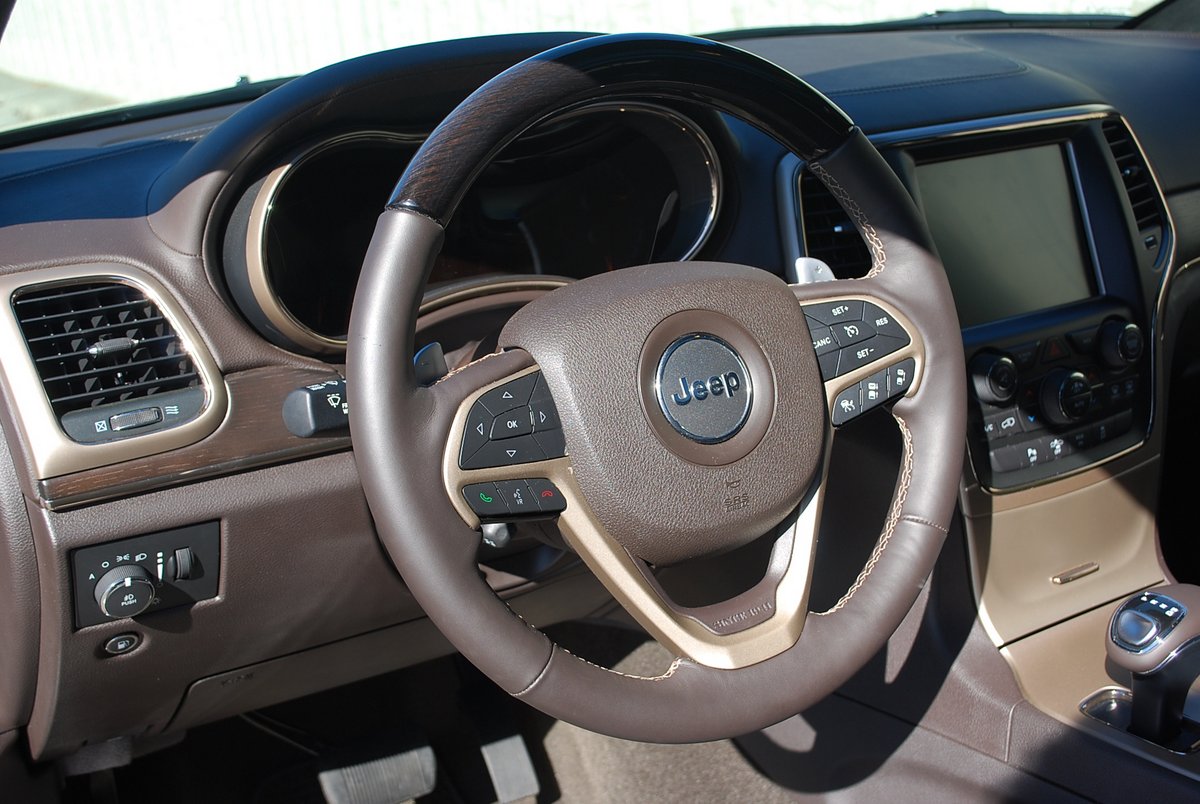 Also new for 2014 is an 8 speed automatic transmission which offers torque multiplication in gears 1 through 5, direct drive (1:1) in gear 6, and overdrive ratios in speeds 7 and 8. The transmission up shifts and downshifts seamlessly. For 2014, all Grand Cherokees include paddle shifts for gear changes. The gear selection controller sits atop the center console, activated by a stubby T-handle lever with detents set so close together that it's easy to get Neutral or Park when seeking Reverse.
Although you might mistake this Jeep's many luxury indulgences for a soft underbelly, that is hardly the case. In fact, the Summit is well equipped to conquer any unpaved road you care to tackle. This Jeep is Trail Rated, an honor bestowed only on vehicles which meet strict guidelines for ground clearance, maneuverability, traction, articulation and water fording. In the case of the Grand Cherokee, you can count on its sophisticated full time 4 Wheel Drive Quadra Trac II system to guarantee traction and maneuverability in the outback. As far as ride height is concerned, the Summit provides a Quadra Lift air suspension system that affords 8.7 inches of ground clearance in normal daily driving. You can elevate it 1.3 inches by selecting the Off Road 1 setting, or 2.6 inches for Off Road 2. With 11.3 inches of ground clearance in this rock avoidance mode, you can clear most any obstacle, or dare to ford stream beds. If you choose Aero Mode, or Sport setting, the Jeep drops 0.6 inch to a ride height of 8.1 inches for less wind resistance and better fuel economy.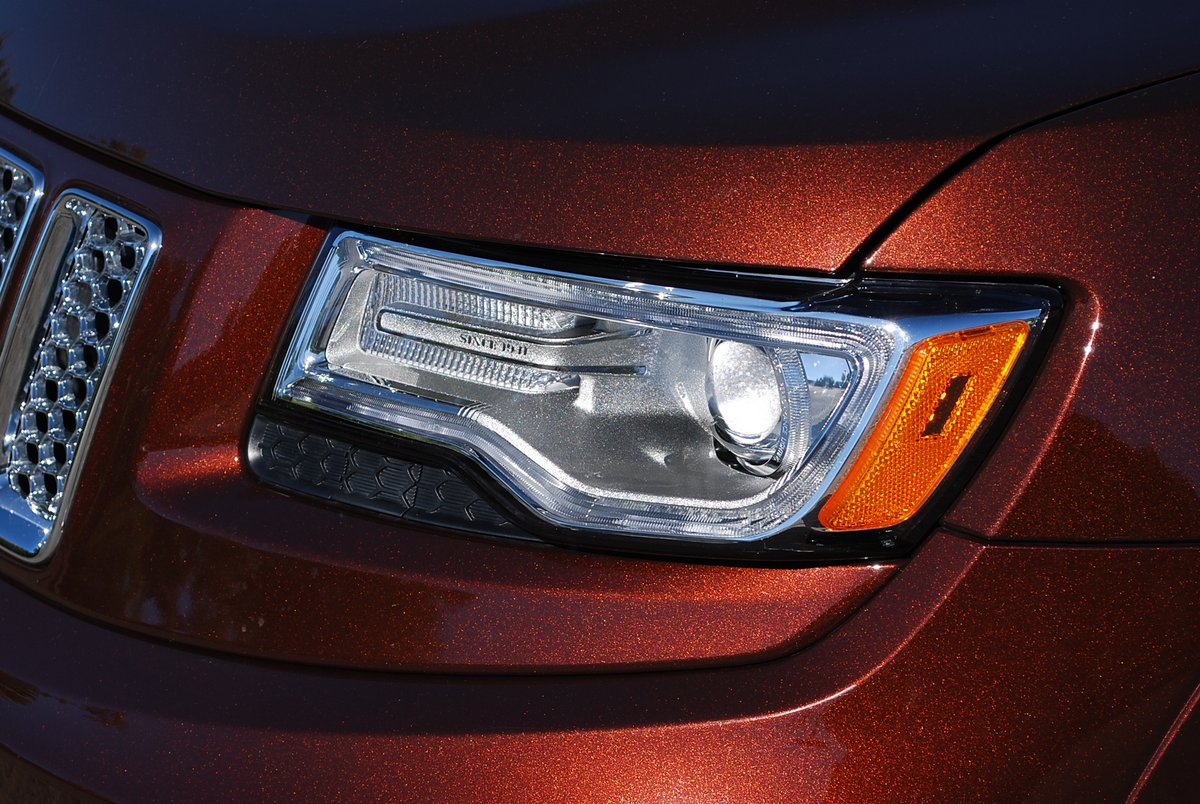 The Summit edition of the Grand Cherokee is a styling exercise that ticks all the right boxes for clean design. First you'll notice new LED head and tail lights, and new charcoal rocker panels which match dark gray lower valences front and rear. The rear under tray houses exhaust tips, the front sports newly integrated fog lights. Bi-Xenon headlights swivel from side to side for improved back road illumination as you turn the steering wheel. Model specific polished aluminum alloy rims measure 8 x 20 inches and plant hefty contact patches on the road thanks to Goodyear Fortera HL tires measuring 265/50R20.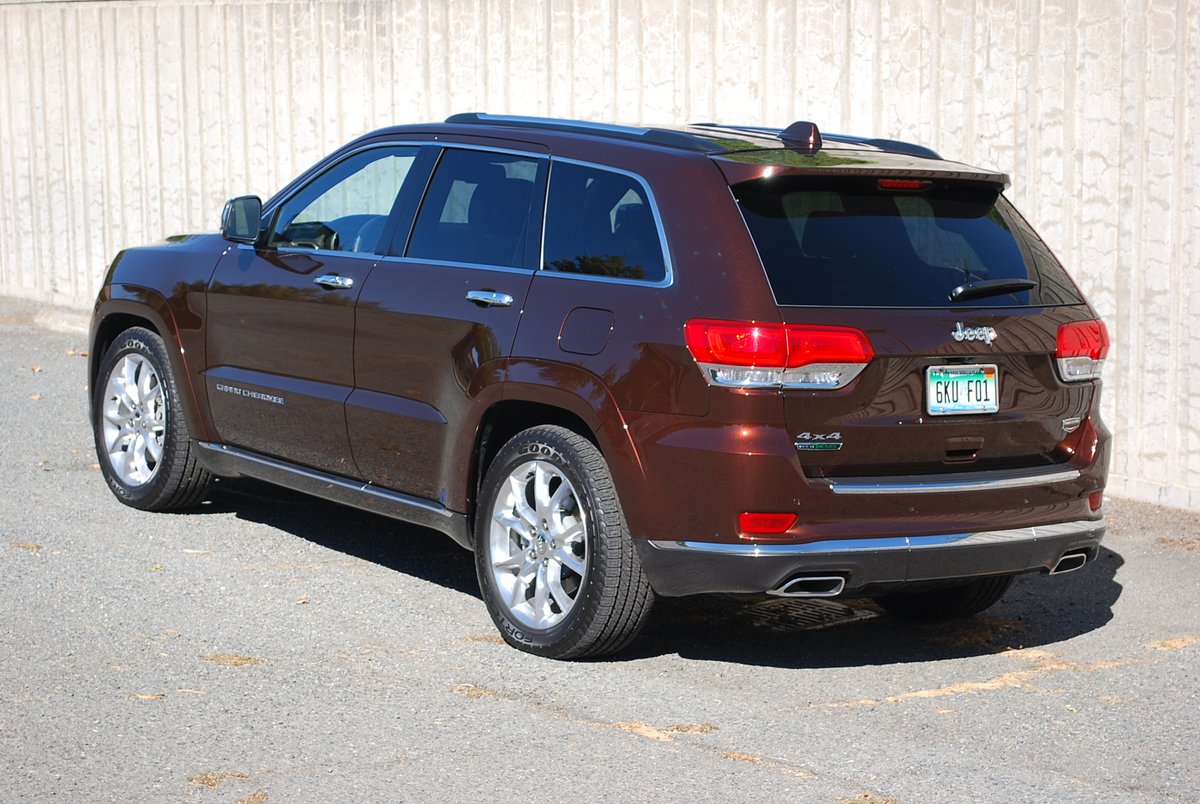 The Summit diesel weighs 5,149 pounds, so you won't be whipping it through S curves like a sport SUV. You'll also become quickly cognizant of its heft when you make your first U-turn, an undertaking that uses up 37 feet of road and forces you to swing the steering wheel through 3.7 turns from lock to lock. But once you've seated four or five adults inside this luxurious cabin, and headed off road to do some serious trail blazing, you'll marvel at just how much power, range and competence $59,000 will buy when you select this Detroit-built bargain of a Jeep.
2014 Jeep Grand Cherokee Summit 4×4 Diesel
Engine: 3.0 liter V-6 Diesel, turbocharged, common rail direct injection
Horsepower: 240hp
Torque: 420lb.-ft.
Fuel Consumption: 27 MPG City/ 28 MPG Highway
Price as Tested: $50,875
Star Rating: 8.5 out of 10 Stars
Related posts: