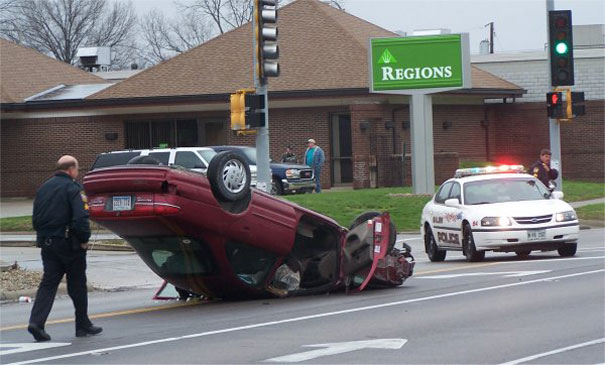 Yesterday, the Insurance Institute for Highway Safety (IIHS) told car manufacturers that they're going to have to make vehicle roofs thicker and stronger if they want to attain top safety ratings.
It's a smart decision and one that needed to be made. Too many injuries occur in accidents where cars flip over onto their roofs, which then collapse. This announcement will help save lives and make our cars safer. Many of us spend as much as 25% of our waking hours in our cars, so we obviously want then to be as safe as possible.
I was in an accident many years ago in which the vehicle I was in flipped. The driver fell asleep and so did I, and when I woke up, we were upside down, careening down the road.
There were four of us in the car and fortunately we all walked away unhurt. Luckily, the roof of the car (a Toyota Camry, as I recall) held up nicely and didn't crumble one iota. Otherwise, I might not be here to write about it.
Carmakers are constantly trying to find new ways to make their vehicles safer. Many use safety as a main selling point, like Volvo, for instance. The smarter manufacturers will tap into this IIHS announcement and leverage it to make their cars safer and more attractive to consumers. As my driving instructor in high school used to say, "Safety is No Accident!"
Original article that appeared in The Detroit News after the jump:
Related posts: