By Adrienne Gruben
No one talks about how ugly Shrek is anymore – it's so beyond that – so hopefully people will stop wondering, like they've been doing a lot lately, whether the Nissan Juke is too funny-looking to develop a following. I guess when the Juke – introduced at last year's Geneva Motor Show as the Qazana concept car, and this year as the Juke proper – goes on sale in the US this Fall, we'll find out once and for all if people like its big ole' (inverted) headlamps and wheel arches, and its futuristic Day Light Opening shape, or not.
Now, I still gotta give Nissan a "Ya think?" regarding their assertion at today's press conference that the Juke "will stretch the boundaries of what 'crossover' means." Nissan let us know that the Juke borrows its toughness from Nissan's family of SUVs, but its "driving pleasure…stylish good looks…and 1.6 liter, turbo-charged, direct-injection engine" from the sports side of the family. There is also a meager resemblance to the sedan side, and it seems that while they were pregnant with the Juke, they kept whispering onto Mommy's tummy the word "small." Promptly confusing that smallness is the Juke's 5 seat cabin and the fact that in sitting high over traffic, you feel bigger than you are; wait, maybe that means you are small, or medium? What?
While it is Nissan's hope that "80% of Juke buyers will be new to Nissan," mine is that they didn't project so many influences onto its new baby that it's going to end up in therapy, and by therapy I mean a significantly reduced or even canceled production order.
So how will it all play out? With a power rating of 188-hp and 177 ft-lbs of torque, its fuel economy numbers and price are still MIA, but both numbers are expected to be impressive, especially because its older cousin, the Rogue, is priced at $20,000. With an inevitably lower sticker price, we've got a clue into Nissan's intended buyer for the Juke: young 'uns.
And with Toyota's recent luck and sales numbers falling last month – I heard by nearly 10% – there may be even more young 'uns looking for the next big thing. Or in the Juke's case, it would be the next big, medium and small thing. More promising is that even before Toyota execs started bowing apologies all over TV, Nissan's (along with Ford's, GM's and Honda's) numbers had grown double digits compared with a year ago.  In fact, some observers are rumbling that while one shouldn't underestimate Subaru or Hyundai, Nissan's gains in November (21%), and the brand up 30% overall, could make the company a formidable competitor in their various markets. Now with the Juke, if only we could figure out what market that is.
###
Powering Juke is a standard 1.6-liter Direct Injection Gasoline (DIG™) Turbo, 16-valve DOHC aluminum-alloy inline 4-cylinder engine rated at 180+ horsepower and 170+ lb-ft of torque. The engine, the first application in North America, combines energetic performance and good fuel economy. Two transmissions are offered – Nissan's advanced Xtronic CVT™ (Continuously Variable Transmission) with S-Mode and a 6-speed manual transmission (SV FWD and SL FWD models only).
Juke's torque vectoring AWD system splits torque up to 50:50 between the front and rear wheels and can also can split torque from side-to-side across the rear axle. When cornering, the system helps reduce understeer and enhance the vehicle's cornering feel. The following video demonstrates Nissan's torque vectoring AWD system.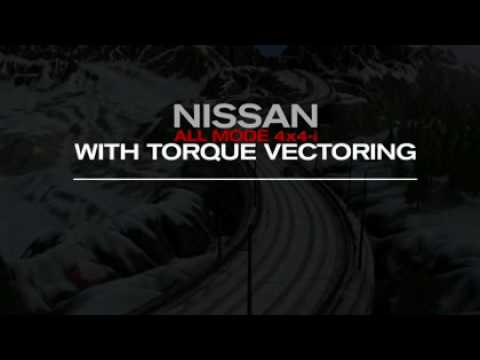 Related posts: