So I can hardly hear the exhaust on this car. That needs to change. I find out my exhaust of choice, the Borla Sport is $900 plus installation. That's not good!Then I find out there's mod floating around enthusiasts and it's called the one-ball exhaust mod. The Mini Cooper S has two muffler balls that work in series. The modification is to cut off the first ball, the resonator and just go direct to the muffler. It makes it louder, saves weight and increases power.
Here's my compilation of the info from NAM.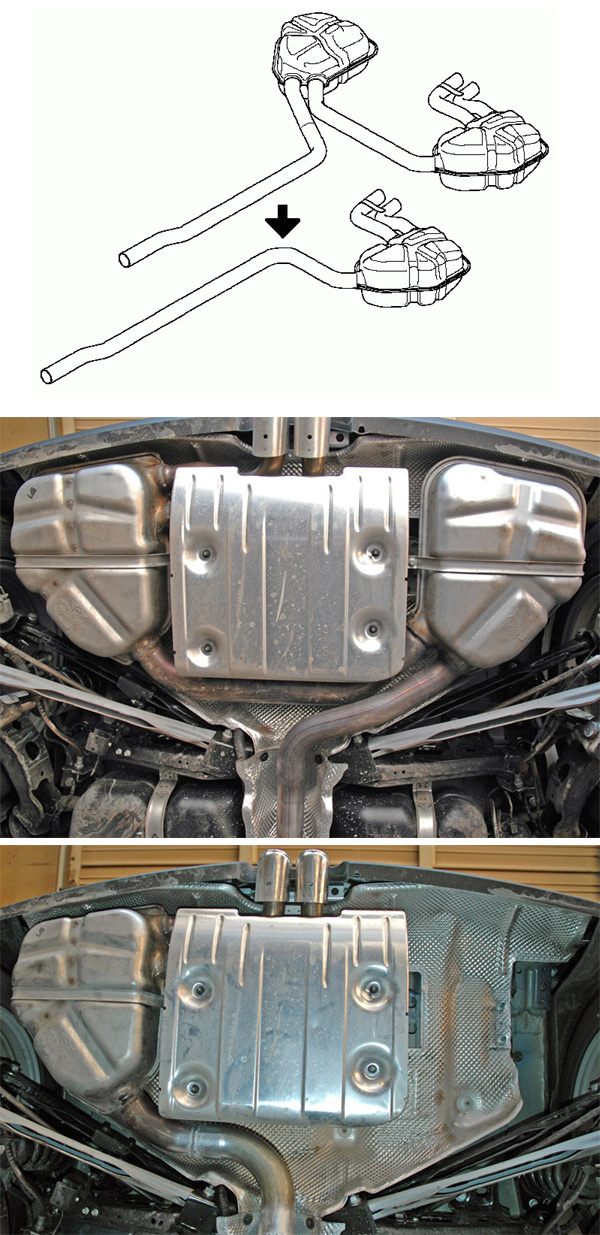 videos:
http://video.google.com/videoplay?docid=-5029450707546421618

So I go ahead and do the mod since this seems like the smartest mod on the planet. Also I have a good friend Sean who owns Sunnyoaks Muffler who can do a great job on this at a great price.
I am not disappointed. The mod is perfect. It sounds great, just a bit louder than before, more power and 20 lbs less weight. WOW
Here's a video I took. It sounds a little bit deeper when the car is moving and the engine is under load. Notice that engine gurgles a lot. That is actually normal. It caters to the enthusiast audience and gives the car a more sporty/retro exhaust note. This was made more pronounced in 2005 and 2006 Cooper S cars.
The sound is not perfect of course. The sound is a bit raspy and tinny. This is the natural sound of the Mini Cooper S and the One-Ball mod just amplified it. It's not the throaty, snarling exhaust note of high-end exhausts. But, for $50 and all that lost weight, this mod is an A+.
http://video.google.com/videoplay?docid=-5486473258910379659
Related posts: