Driving Sports TV Episode #26: – Ken Block is well-known for his Gymkhana videos where he took his Subaru Impreza WRX STI rally car and effectively went all out, drifting, power sliding and doing all sorts of crazy things in specially designed locations. Now, Block wants to turn Gymkhana into an actual motorsport, and has announced the Gymkhana Grid and the Ken Block Invitational competitions. Plus, Ryan flies to San Francisco to test the all-new Ford Fiesta on an autocross course.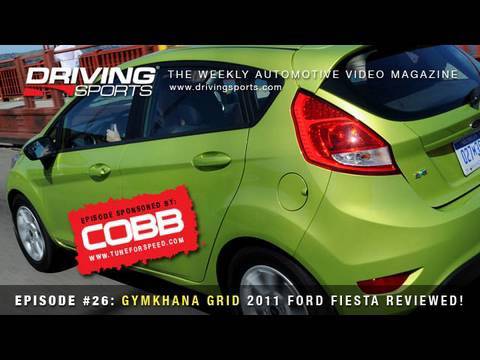 Driving Sports is an online publication and video series that strives to entertain, inform and engage. Click in every Wednesday at 10pm PST at drivingsports.com to watch a live streaming broadcast. If you can't watch live, view the archives posted at drivingsports.com as well as their various syndication partners (YouTube, Streetfire, etc.)
Driving Sports is a registered trademark of MediaSpigot LCC.
Content is copyright 2003-2009 Driving Sports. All rights reserved.
Related posts: