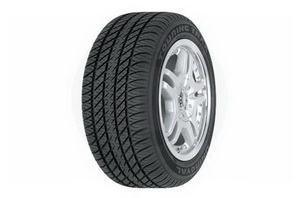 Reviews by community members are the foundation of CarReview.com. Share your experience with other car owners by writing reviews for your cars, aftermarket parts, and car audio components. You don't have to be an expert – everyone's opinion counts.
---
Featured Review: Uniroyal Touring Trak A/S tires installed on 1996 Lexus ES300
by Josh
Review Date: Feb 25, 2011
Overall Rating:
5 of 5
Value Rating
5 of 5
Used product for: 3 months to a year
Summary:
I bought this car,and the previous owner put this on the car. I live in a very high amount of snow area and I have tested these tire very well,while people doing 30-40mph in a snow storm,I have passed them doing 55mph plus,with NO part of me being scared of whipping out,these tires performed AWESOME!!!! With the grip,they will have to be replaced by the next winter of 2011,but I will %100 put these tires "NEW" back on this car,and at high speeds they handle awesome!!,very quiet, no noise,very very very impressed with these tires,
Strengths:
AWESOME in the snow!!!!!!,and rain,and high speeds,not to say its right,but I have done 110mph in the car,and not even or no shaking at all,no scary parts of the car losing control
Weaknesses:
NONE
Similar Products Used:
Goodyear VIVA 2. Also very very good in snow,if your store doesn't carry one of these tire's but has the other one,go with the one they carry between both of these,we use to fly over a huge puddle with these tires and not even slowing down,while everyone else in front of us was slowing down.
Related posts: