By Twain Mein
A car's color is likely the most emotional aspect of any car choice. Specifications, comfort, safety, and performance can always be trumped by "I like the black one".
This brings us to the question: what is the "best" car color? Not only does the paint have to look good on the vehicle, you also want a color that is easy to take care of.
Through the years, here are some experiences I've had.
Black. Face it, black cars always look great. And when shiny clean, black really makes a car stand out. Downsides: hard to wash (never in direct sun), hard to wax (same reason), and scratches are very visible. Black cars also appear to be dirtier quicker which means you are tempted to wash them more. Black also absorbs heat the most. So if you live in warmer climates, they can be uncomfortably hot.

Dark Blue. Ah, nearly as stunning looking as black but not as finicky with respect to washing and waxing. However I've found dark blue seems to make birds think they're over water—and apparently, over water is where they like to relieve themselves. Dark blue is a bird poop magnet!
Light Blue. Lighter blue really looses it's impact. However, washing and waxing is easier. But the color seems emotionally weak.

Red. Emotionally, this color is stronger over black. It's extremely satisfying to wash and wax to a stunning sheen. But just as it catches your eye for beauty, it also tends to catch the eye of the police. Red is the most ticket-prone color for sure.

White. What could be wrong with pedestrian white? It's just plain boring. And never looks "shiny clean". Worse, in few that that I've driven, I've noticed that other drivers don't seem to see white cars. So you need to be extra vigilant.

Light silver. Not bad, but a little non-committal. Easy to wash and wax.  No wonder it's so common with grocery-getters and accountants.

Dark gray/Anthracite. Combines the dramatic effect of black with the lower maintenance of silver. Perhaps the most versatile all-round color?
Champagne/Beige. Designed to look relatively clean even when dirty, Champagne is the best choice for folks who don't like to wash their cars.
Green. Is there a better color than British Racing Green? It can look outstanding and rewards waxing with a deep luster. But it's an uncommon color and not widely available.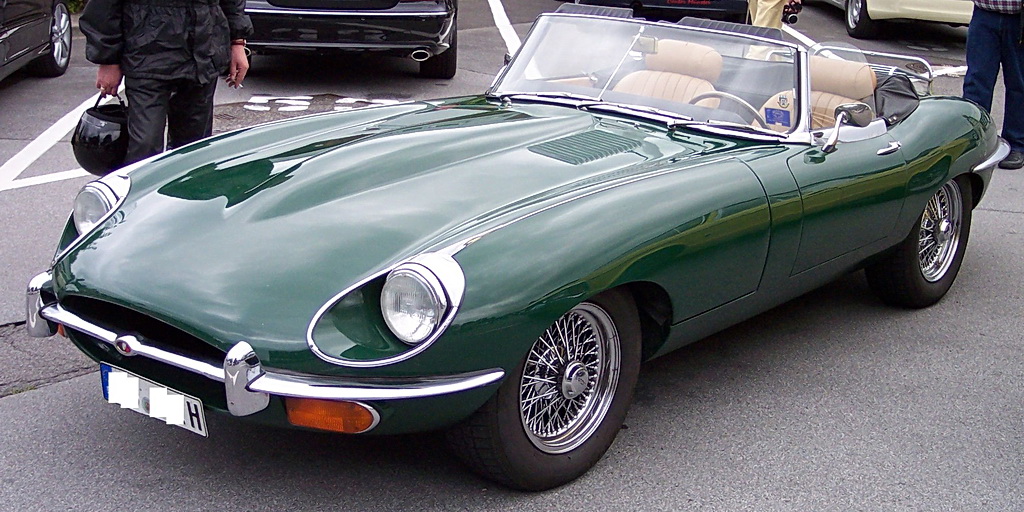 So what color do you think is "best" and why? Let us know!
Related posts: