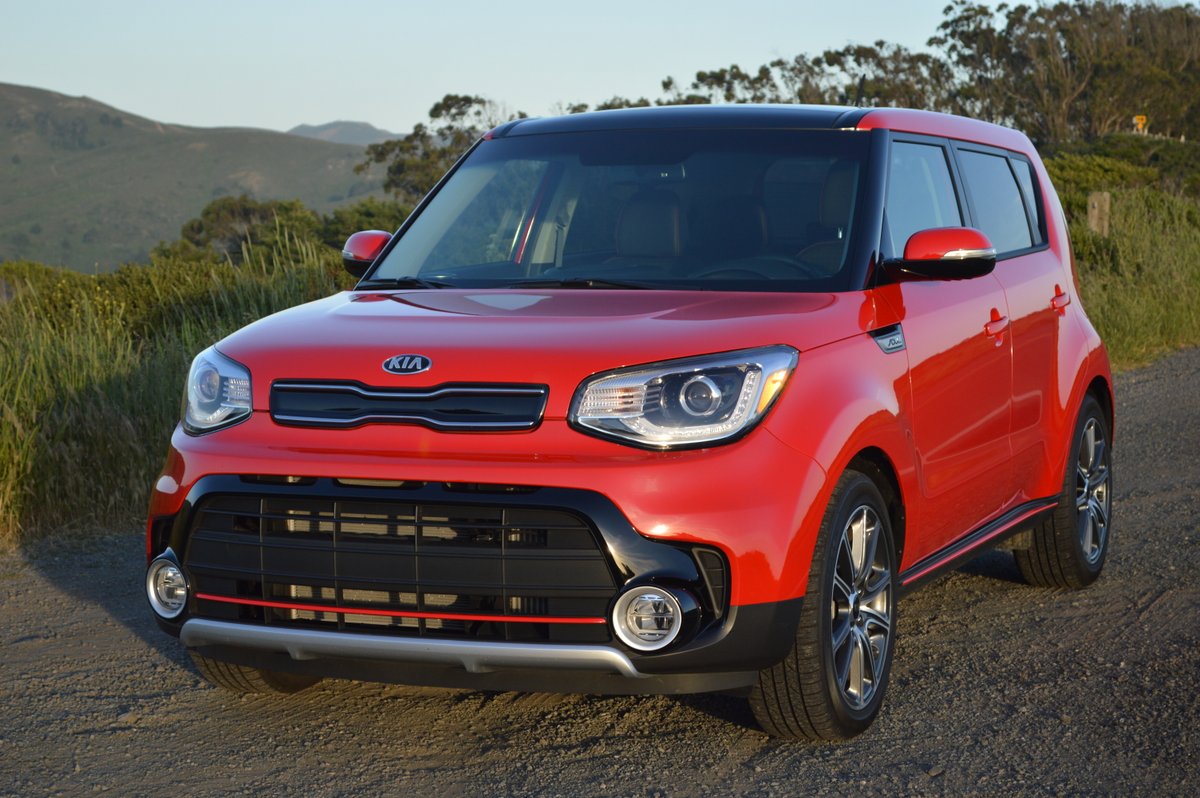 By David Colman
Hypes: Idiosyncratic Appearance, Premium Drivetrain
Gripes: Slight Turbo Lag
Kia's distinctive looking Soul is currently the only survivor from the flying brick school of automotive design. The popular Scion XB, which had developed a cult-like following, disappeared when Toyota folded Scion's tent several years ago. Nissan's even more idiosyncratic looking Cube has also disappeared from that maker's current model range. So, if you're into the fun and practicality of a petite delivery van, you've got but one choice left. Fortunately, that choice – the Kia Soul – is a very good one. Just ask any dancing hamster.
The Soul we drove is base priced at $22,650. For that modest outlay, Kia provides this 3,065lb. minivan with a satisfying new-for-2017 drivetrain combination: 1.6 liter inline 4, turbocharged and direct injected to produce 178 hp and 195 lb.-ft. of torque. The new motor feeds its power fed through a new 7-speed dual clutch automatic transmission. That's a whooping lot of sophisticated technology for a vehicle in this bargain price range. Kia could have easily eliminated the turbo or the direct injection for cost savings benefits. Instead of that dual clutch gearbox, they could have supplied the Soul with a droning, boring CVT automatic that has unfortunately become the industry standard. But instead, they crafted an unimpeachable driveline combo that makes the Soul ever so lively and responsive. They even fitted the hood with a pair of hydraulic opener struts, a nicety virtually unheard of in an economy priced vehicle.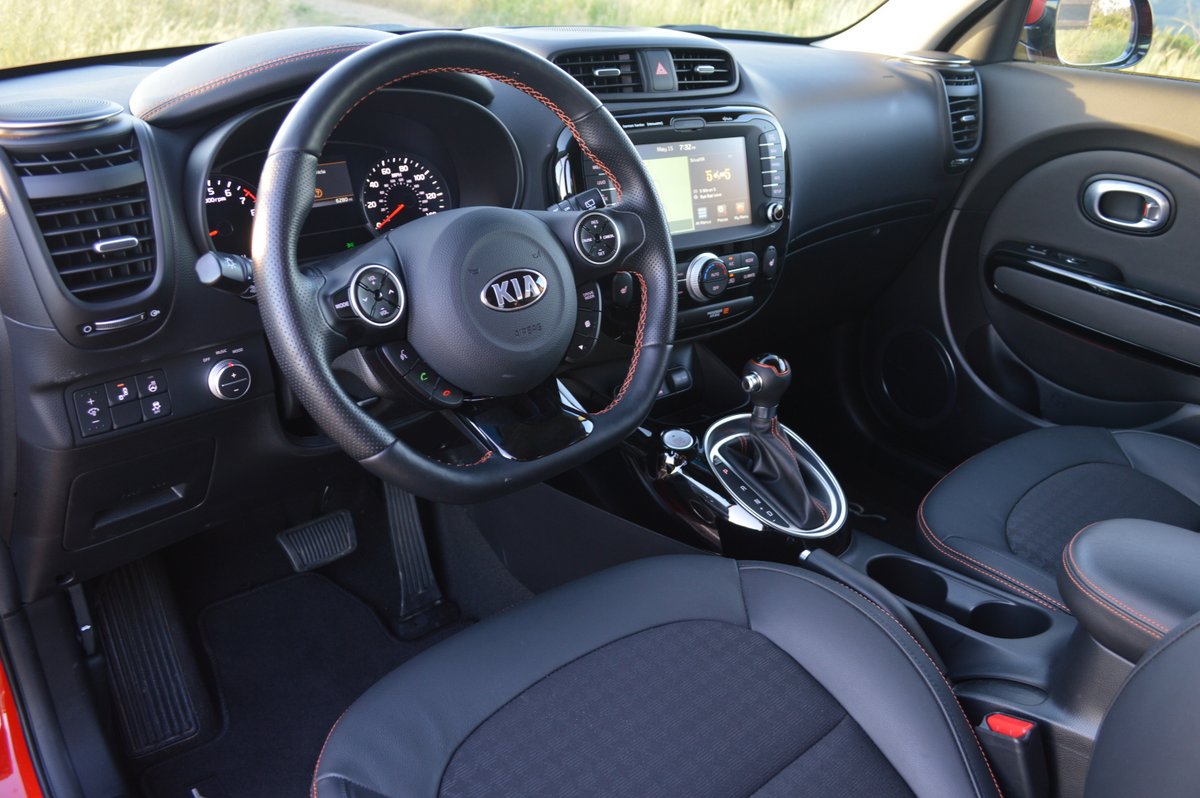 About the only item missing from the driving control standpoint is fitment of paddle shifters at the steering wheel. But they're hardly missed because you can easily slap the floor mounted stick into its manual override gate to shift up and down as needed. The steering wheel itself is such a work of art it looks like it belongs in a BMW M Series sports sedan. This eminently gripping piece features Bluetooth, Audio and Cruise controls embedded in its spokes. With a race-style flat bottom, and thumb cutouts at the 3 and 9 o'clock positions, it's always fun to grip the thick black leather rim which is decorated with red stitching. The entire black interior is similarly enlivened with contrasting red stitching which matches the Soul's exterior shade of "Inferno Red."
So how did an affordable $22,000 Soul become a $27,620 Soul!? By inclusion of a $3,000 Technology Package that elevates your driving experience markedly. For that outlay, Kia supplies you with a navigation System (8" Display), Harman Kardon premium audio, projector low beam headlights, and LED fog, tail and vertical rear "Positioning" lights. Also included are power folding exterior mirrors that look like they're curling up for a nap when you hit the lock button on the provided key fob remote. The Tech Package also heats two front and two rear seats plus the rim of the steering wheel. Other additions include power lumbar support for the driver, and Blind Spot Detection – which is especially useful given the roof's sizeable C pillars.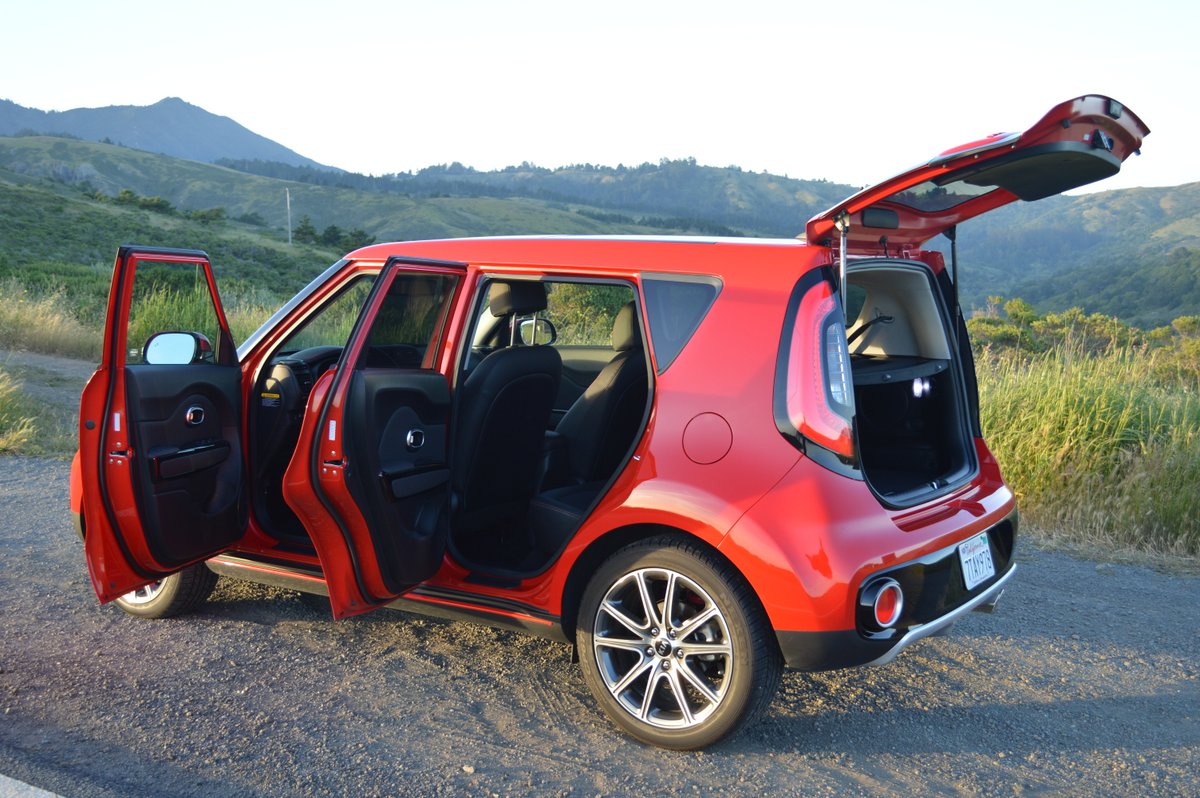 Our test Soul also included a supersize "Panoramic" sunroof that peeled the top back like the key roller on a sardine can. This $1,000 addition is well worth its price because it transforms the cabin into a virtual convertible. Helping further the open-air illusion are tall side windows that fold all the way down into the doors for an unimpeded fresh air motoring experience. The Soul is rather stiffly sprung, so pavement imperfections tend to find their way into the cabin. While you won't be winning any autocrosses with this boxy conveyance, it still acquits itself respectably when the road turns twisty. In part that's due to generously sized (235/45R18), mud and snow rated Nexen CP671 tires mounted on distinctive 10-spoke, 18" alloy rims.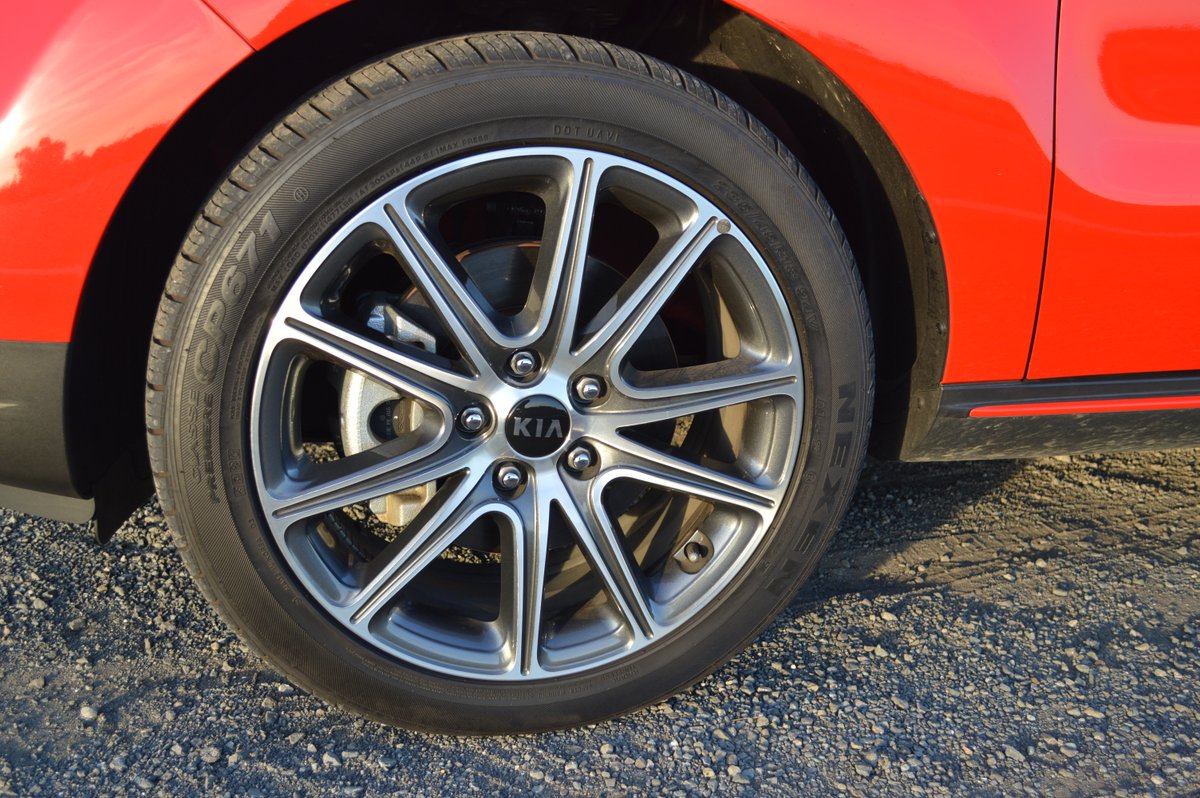 Thanks to its generous cargo capacity of 24.5 cubic feet (with rear seats folded), the Soul doubles as a utilitarian cross between a minivan, an SUV and a sedan. Soul transforms itself into each of these guises with such compelling ease that it merits a "Recommended" check mark from the tough testers at Consumer Reports. When you pack it with five riders and a trunk full of goods, you too will marvel at this little dynamo's unflagging ability to carry out any travel mission with grace, pace and space. Long live Soul! – the sole extant example of the flying brick.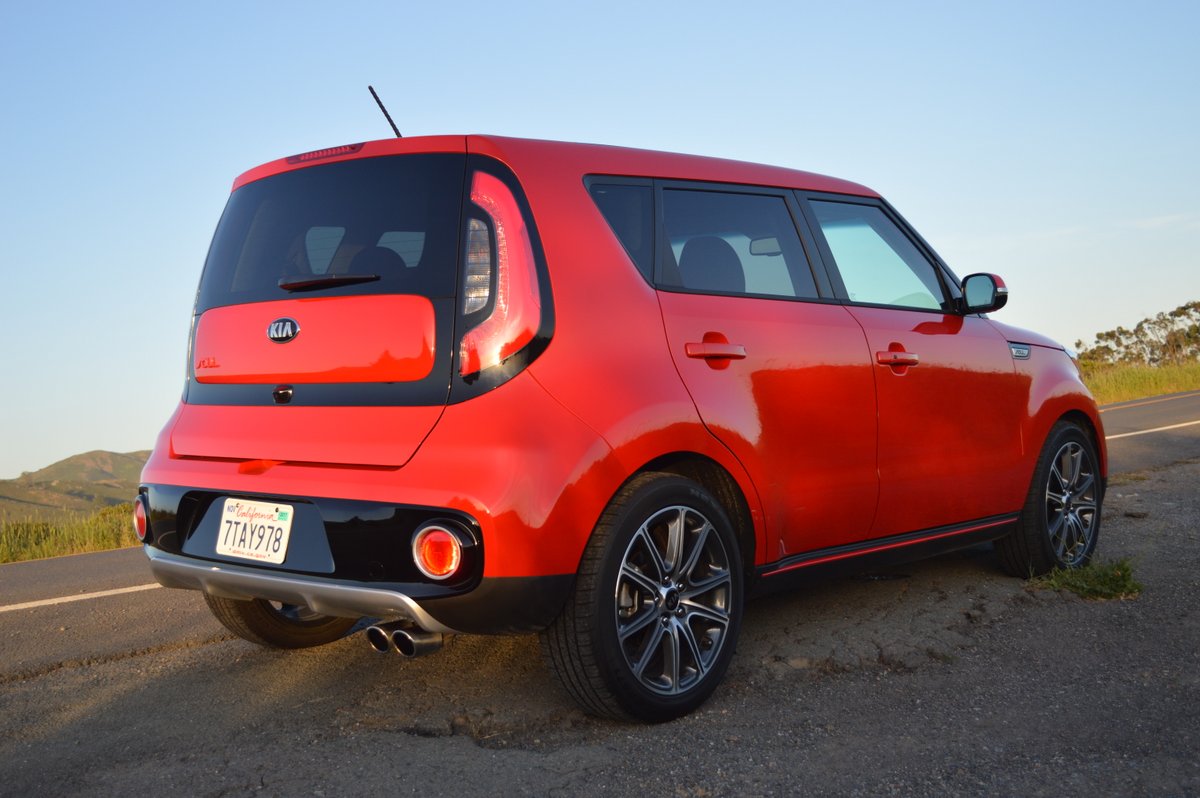 2017 Kia Soul
Engine: 1.6 liter inline 4, turbocharged, direct injection
Horsepower: 178hp
Torque: 195lb.-ft.
Fuel Consumption: 26 MPG
Price as Tested: $27,620
Star Rating: 9.5 out of 10 Stars
Related posts: