For such a large vehicle, there's precious little storage room inside for those sundry items that seem to accumulate on each trip. The small glovebox is fully filled with the fat owner's manual, The door pockets only cover half the width of the front doors, and the lidded bin between the front seats will take just three soda cans to fill. And speaking of soda cans, the optional refrigerator in back will take a six pack if you slip the cans in one-by-one, sideways. It's pretty much either drinks or food, but not both back there. Alleviating the darkness of rear seating is a double sunroof that admits light over the front two-thirds of the cabin and dispels back of the bus gloom
With its cartoonish grill and massive fenders. the MKT resembles the Monster Truck Bigfoot. The Lincoln's standard 20-inch alloys look like Bigfoot's size 12 shoes. They stand tall enough to pop your line of sight above traffic thanks to relatively tall Goodyear Eagle RS-A tires measuring 255/45R20 at each corner. With that kind of footprint, there's little slop in the handling of this AWD brute. Steering is surprisingly responsive, though substantial lean hampers ultimate cornering potential.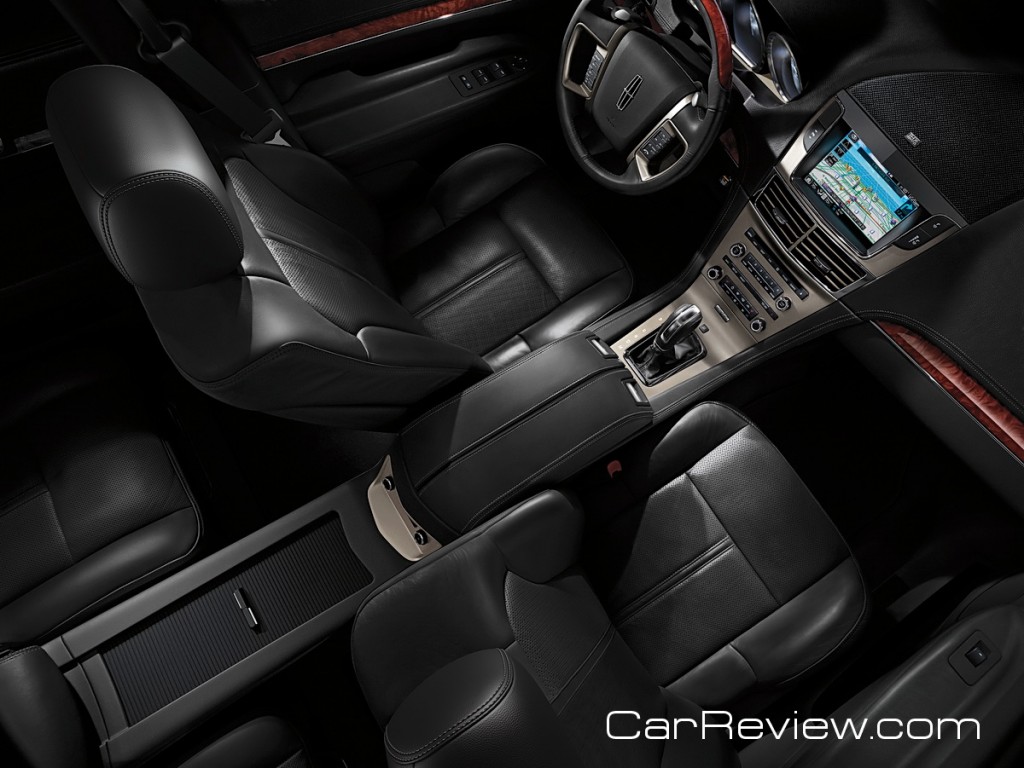 The MKT's sweet spot is its ability to transport large groups in refined comfort. The subdued leather interior, burnished with swaths of shiny wood-like trim, is a comforting place well designed to cover long distances with minimum discomfort.
ENGINE: 3.5 liter DOHC 24-valve twin turbocharged V6
HORSEPOWER: 355hp @ 5700 rpm
TORQUE: 350 lb.-ft. @ 1500 – 2500 rpm
TRANSMISSION: 6-speed SelectShift Automatic™ with paddle activation
FUEL CONSUMPTION: 16 City mpg /23 Highway mpg / 18 mpg combined
PRICE AS TESTED: $57,775
With its optional THX entertainment package, the MKT offers more listening options than most home audio systems. other accoutrements are already present to make you think you've never left home.
###
David Colman has been writing vehicle tests for 25 years. His work has been featured in AutoWeek, the San Francisco Chronicle, San Francisco Examiner, and Marin Independent Journal. In 1987, he helped start Excellence, The Magazine About Porsche, which he edited for many years. He has been an active participant in racing and Solo events since 1961.
---
Related posts: