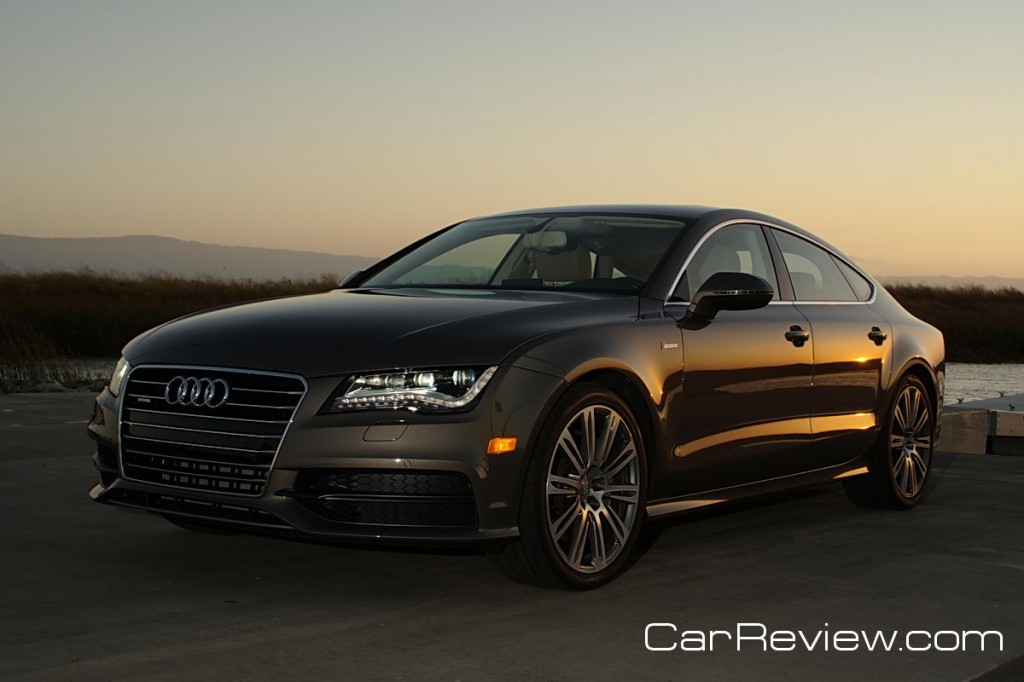 By Alex Kramer
Pros:
Smooth, powerful supercharged V6
Remarkable 8-speed automatic transmission
Well-balanced suspension provides comfort and performance
Excellent fuel efficiency, especially on the highway
Gorgeous, distinctive exterior design
Tons of available technology
Cons:
Annoying dashboard squeak
Rear legroom a bit cramped
Need to order the Sport Package for paddle shifters and sport suspension
Is it a hatchback? A sportback? A fastback? A 5-door coupe? Whatever you want to call it, the new Audi A7 is one magnificent automobile.
That might seem like an overly strong statement with which to open this review, but every now and then a car comes along that just does so many things well that you have to acknowledge its brilliance from the start. And then when it also offers a truly unique design, you have a car that is simply in a class by itself.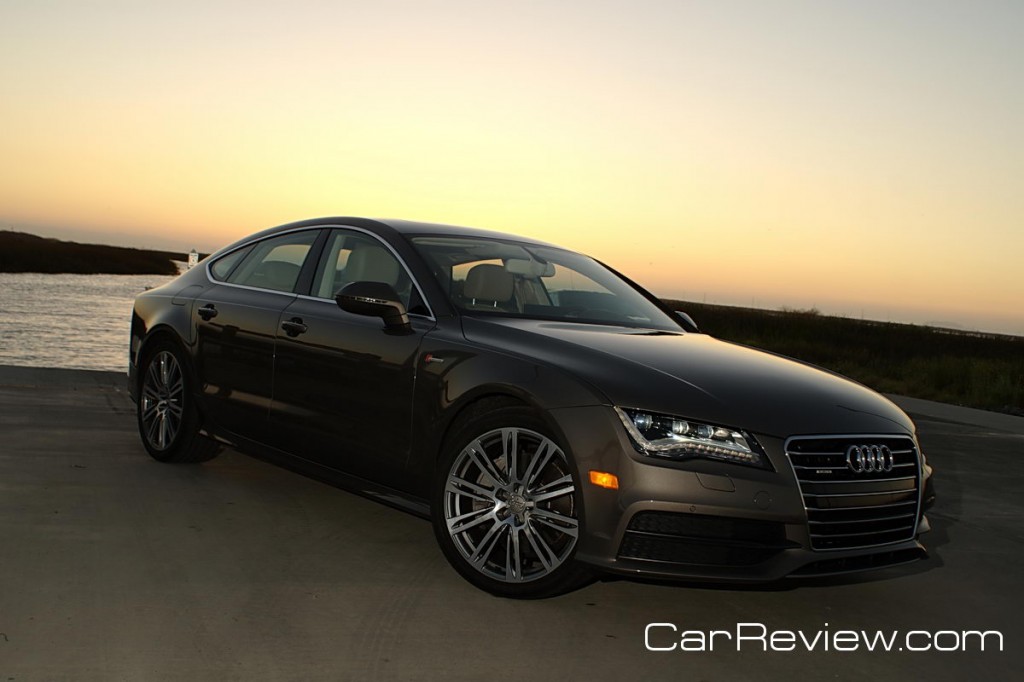 Driving Impressions
Once you manage to stop staring at the gorgeous exterior and actually get behind the wheel, the A7 reveals itself to be a wonderful driving companion. Although not the fastest car on the road, or the most agile, this Audi does what so many Audis do best, which is provide a sublime level of balance between performance, refinement, and comfort.
Under the hood is the same supercharged 3.0-liter engine that you'll find in the A6 and S4. Here it is tuned to make 310 hp and an gutsy 325 lb-ft of torque. Although acceleration isn't quite head snapping, primarily due to the somewhat hefty 4200 pound curb weight, all that torque means there is tons of usable power across the RPM range. This makes maneuvers requiring quick acceleration while at speed, such as passing or merging, absolutely effortless.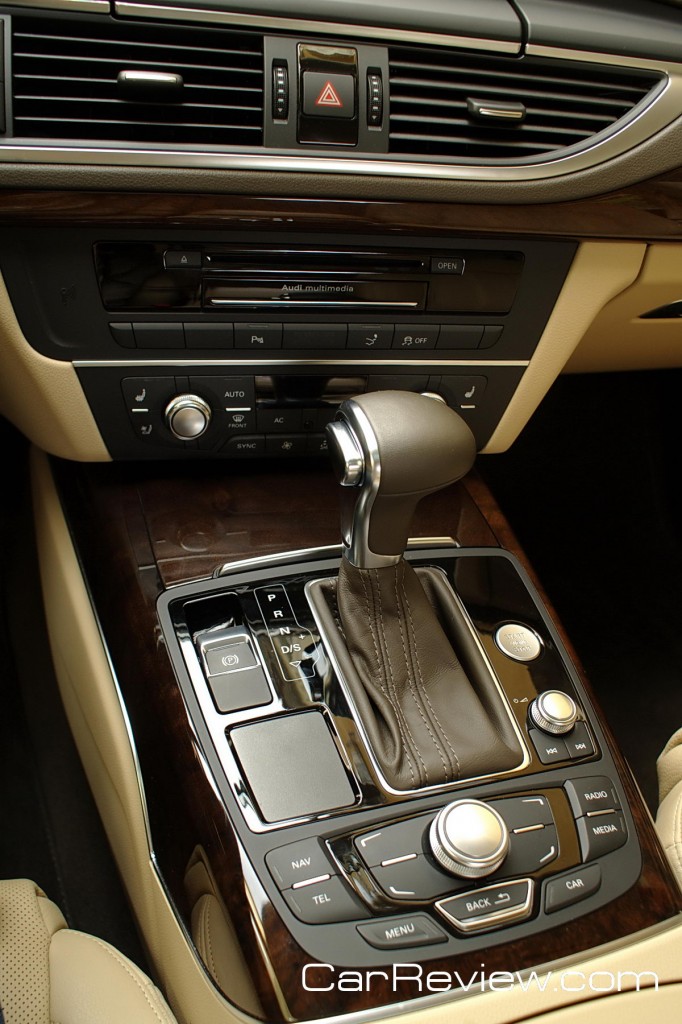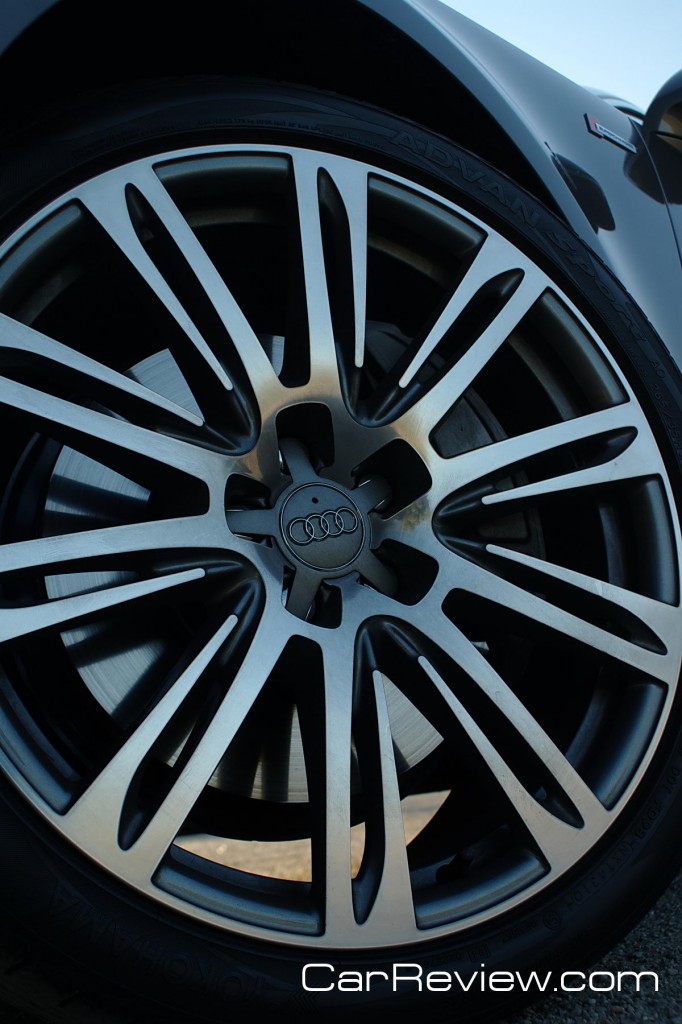 Married to this wonderful engine is the same brilliant 8-speed automatic transmission that's found in the larger A8. Although having eight gears might seem excessive, when they are handled this well it is a revelation, especially compared to the slow shifting 5 and 6 speed automatics of the past. Shifts are executed so smoothly and quickly that you start to wonder why anyone would drive anything else.
Surprisingly, the A7 doesn't include paddle shifters as a standard feature, although you can manually shift gears using the shift lever. To get some flappy paddles, you have to order the optional Sport Package. Although the transmission works beautifully, it would have been fun to be able to rifle off shifts with just the pull of a finger.

Related posts: