DETROIT – As the new CTS sport sedan earns accolades and new owners, Cadillac takes the next leap forward by premiering the 2009 CTS-V, the brand's ultimate expression of performance and luxury.
Launching in the fourth quarter of 2008, the all-new CTS-V intends to combine the serious performance of an elite sports car with the poise and elegance of a prestigious luxury sedan. Part of Cadillac's acclaimed V-Series of high-performance models, CTS-V delivers an estimated 550 horsepower (410 kW). More than just power, CTS-V also includes a comprehensive suite of technical and design enhancements, including Magnetic Ride Control, an industry-first Performance Traction Management program and the addition of a new automatic transmission with paddle-shift control.
"The CTS-V represents the full extension of our design, technology and performance capabilities," says Jim Taylor, Cadillac general manager. "The V-Series takes the award-winning CTS sport sedan and elevates it to a position within the club of the world's most exclusive and capable cars."
As an all-new version of the CTS sport sedan was prepared for 2008, Cadillac engineers and designers began to scheme a new CTS-V that would reach much higher in terms of performance and luxury. Through the original CTS-V, Cadillac proved it could develop a very potent, high-performance sedan. The challenge for the 2009 model was enhancing every aspect in a comprehensive manner, along with reaching higher performance limits.
Several key technical and design elements combine to transform the already highly capable CTS into the new V-Series. Like the existing CTS, the V-Series is the product of an intensive development process across North America and Europe, including famed test tracks and millions of miles of road. Supporting Cadillac's ongoing global expansion, the 2009 CTS-V is planned to be offered outside North America for the first time, including exports to Europe, the Middle East and Asia.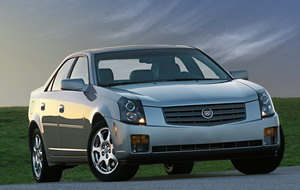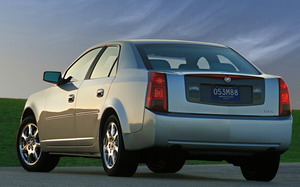 Source:
David Caldwell
Cadillac Communications
Vince Muniga
Product Development Communications
Related posts: