Video: By Francis Cebedo of Carreview.com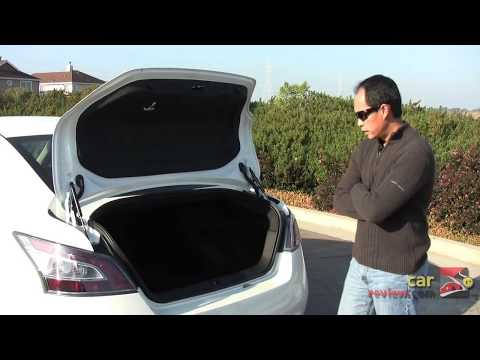 By contributing editor David Colman
Pros:
The Maxima returns to its sports sedan roots
Well appointed interior and creature comforts
Cons:
Be ready with a strong grip to handle the torque steer
Yearning for a firmer suspension setup reminiscent of true 4DSC performance
elephant-ear sized shifter paddles behind the steering wheel
Nissan has long touted the Maxima as a four-door version of the company's Z sportscar. In fact, early versions carried the moniker "4DSC" on the rear windows to let cognoscenti in on the secret that this sedan was really a "4 Door Sports Car" in camera. But as Maxima morphed through subsequent iterations, its styling lost the hard edge of the original. Its power-to-weight ratio also suffered, as Maxima gained size and weight without corresponding boosts in horsepower. Pretty soon, the 4DSC stickers disappeared and the Maxima became just another big sedan without the sporting pretensions of the original.