By Alex Kramer
Pros:
Potent 3.6 L 6-cylinder engine
Off-road capability of an SUV
Luxurious interior
Plenty of cargo room
Excellent value
Cons:
On-road handling is disappointingly soft
Exterior design is a step backwards
Mediocre premium audio system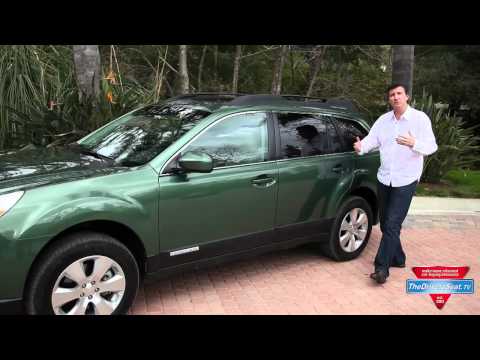 2011 Subaru Outback Review. This video is brought to you by TheDriversSeat.tv
For years Subaru has marketed its Legacy Outback as the SUV alternative for the outdoor crowd, with all the practicality and off-road capability of an SUV, but minus the bad SUV on-road handling. Which makes the fully redesigned 2010 Outback (the Legacy name has been dropped entirely) a bit of a head-scratcher, since it is bigger and more SUV-like in every way, from the increased height, width, and length, to the more SUV style appearance and ride. The increasing popularity of car-based crossovers must have convinced the engineers at Subaru that being an SUV isn't that bad after all.