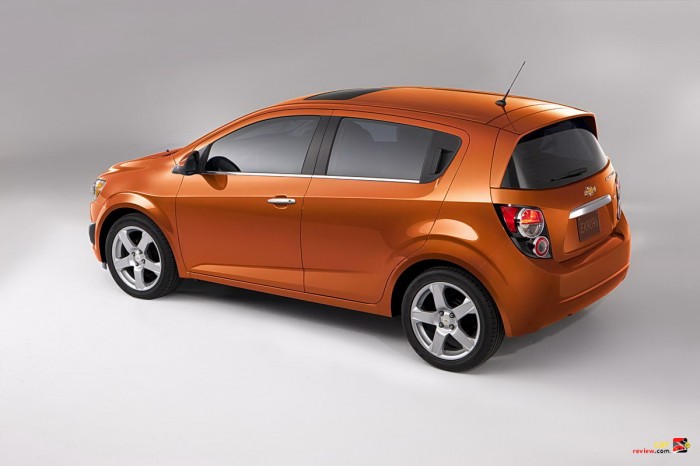 Chevrolet Creates Waves With The All-New 2012 Sonic
DETROIT – Chevrolet displayed the all-new 2012 Sonic at the North American International Auto Show. Its youthful, aggressive design is backed by turbocharged performance and agile ride and handling, combining to deliver an efficient, fun-to-drive small car.
The Sonic is offered in two body styles: a stylish four-door sedan and a sporty five-door. Each delivers class-leading rear-seat roominess and cargo space. A variety of connectivity features enhance the driving experience.
"The all-new Chevrolet Sonic blends the practicality of a small car with the passion for driving that Chevrolet vehicles like the Corvette are known for," said Chris Perry, vice president of Chevrolet marketing. "Its combination of great design, fun driving experience and the latest connectivity features create a serious competitor with a fun spirit."